Chief Economist Chen Wenling Meets with US Federal Reserve Economist Dr. Ryan Monarch
On 20th June 2016, CCIEE Chief Economist Chen Wenling met with US Federal Reserve economist Dr. Ryan Monarch. They exchanged views on a wide range of issues, including international trade, internationalization of the RMB, interest rates hike of the US dollar and TPP.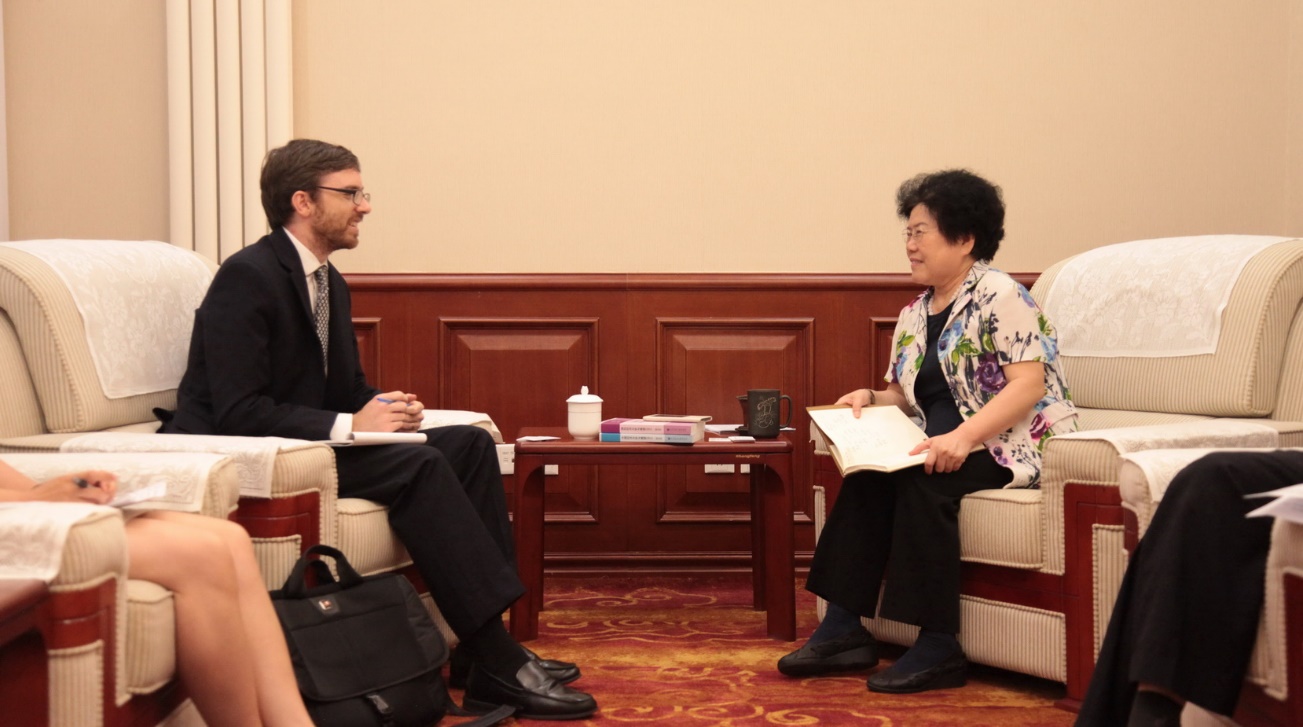 Ms. Chen analyzed the slowdown of international trade, noting that global trade has entered a "new normal" of slow growth, primarily for four reasons. First, the global economic downturn since 2008 has lead to relatively insufficient total demand, dragging down the global trade growth. Second, the collapse of global commodity prices, including that of oil, has resulted in a decline in global trade. Third, the world currencies have lost some of their value due to competitive depreciation, and their real purchasing power has suffered. Fourth, the global manufacturing industry has undergone major changes. While the intermediates have increased as share of the imports and exports, their value has fallen ways below that of the final products. Ms. Chen pointed out that the internationalization of the RMB conforms to the trends of changes in the global monetary system and meets China's actual needs, including the need to make overseas investment. China has no intention to devalue its currency to stimulate exports.
Dr. Monarch shared Ms. Chen's views, saying that he would convey and explain these constructive views to the Fed policymakers. He noted that whether the Fed would raise interest rates or not mainly depends on the employment and inflation figures. Since the employment figure of the US non-agricultural report in May fell short of expectation, they decided not to raise the interest rates in June. Regarding the TPP, he said it is essential to follow the new changes that may occur during the US presidential election and the handover period, which is from the beginning of November to the end of January. On US-China monetary policy coordination, he suggested that China be more open and transparent in making and introducing monetary policies.
The two sides agreed to keep in touch to further exchange views on issues of mutual interest, and strengthen cooperation in research of major issues.