Chen Wenling Optimistic about China's Economic Situation and China-India Business Cooperation
——Renowned economist Chen Wenling visited Chinese Embassy in India and gave an interview to Indian journalists
On 22 July 2016, Mr. Liu Jinsong, Charge d'Affaires ad interim of the Chinese Embassy in India, met with Ms. Chen Wenling, Chief Economist of CCIEE. They exchanged views on India's economic outlook and investment environment, and China-India economic and trade cooperation.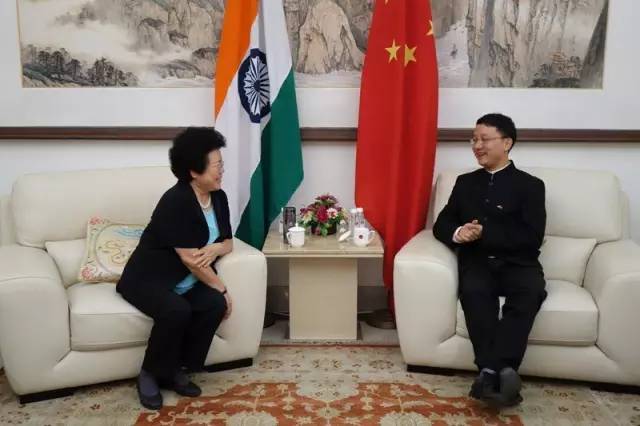 On the previous day, Mr. Cheng Guangzhong, Minister Counselor of the Chinese Embassy in India, met with Ms. Chen Wenling, and they gave a joint interview to the Indian media, including the Press Trust of India (PTI), the Mint Newspaper and the Economic Times.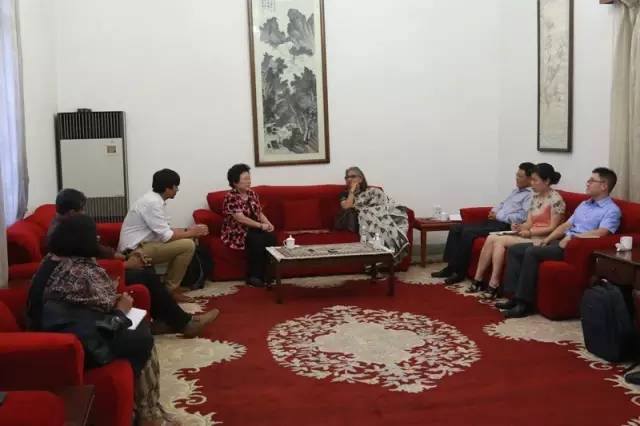 Ms. Chen said in the interview that China's economy, now in a period of transformation, is on the whole stable and enjoys good prospects. This is reflected in three aspects: First, it has shifted from high-speed to medium-to-high speed growth. This downshifting is to ensure more stable development. Second, given the size of China's economy, the increased volume of a single percentage-point growth is massive, ways higher than before. Third, China's economic restructuring has made good progress.
She went on to say that China and India have much in common: we are both ancient civilizations, major agricultural nations, emerging industrial countries and BRICS members with a big population and relatively high growth rate. There is great potential for our economic cooperation in a wide range of areas. It is advisable that China and India step up cooperation in infrastructure, manufacturing, services, agriculture and other sectors, increase connections of development strategies and plans, and intensify connectivity of the two big markets. This will help in promoting economic development of the two countries and enhancing people's living standards.
The Indian press gave positive coverage of the interview.