On 20 October 2016, the China Center for International Economic Exchanges (CCIEE) and the Paulson Institute co-hosted the third annual meeting of its CEO Council for Sustainable Urbanization in Beijing. Mr. Zeng Peiyan, Chairman of CCIEE, Mr. Zhang Xiaoqiang, Executive Vice Chairman and CEO of CCIEE, Mr. Wei Jianguo, Vice Chairman of CCIEE, Mr. Henry M. Paulson, Jr., Chairman of the Paulson Institute and delegates from the 18 CEO Council member companies attended the meeting.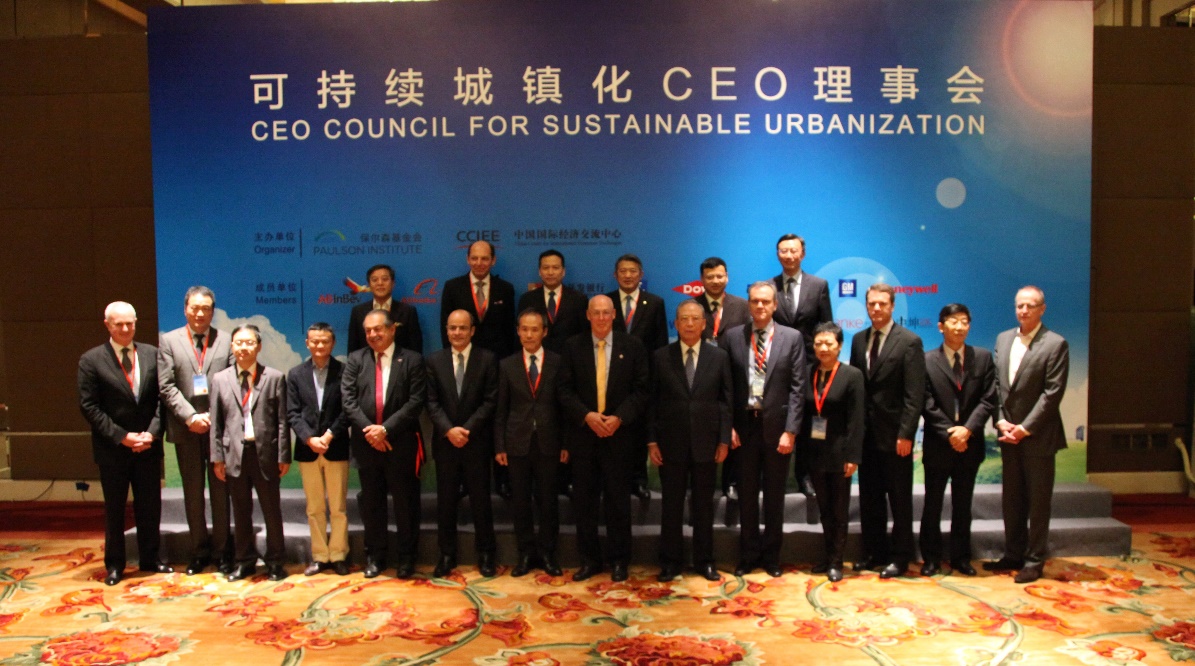 Chairman Zeng pointed out that the Council has done a lot of forward-looking works in promoting sustainable urbanization over the past two years and has achieved positive results. Such cooperation will play a positive and leading role in helping China to achieve its sustainable urbanization goal. It will also promote China's economic restructuring and contribute to the world economic recovery.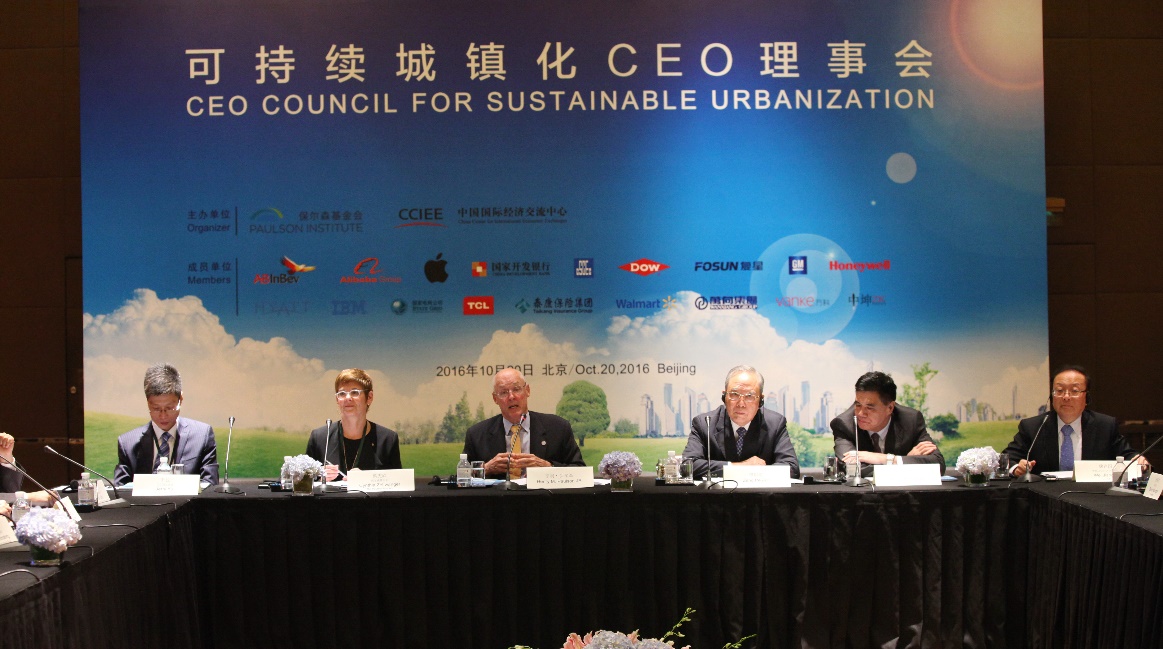 Chairman Paulson said that the United States and China signed a historic agreement this year and initiated the process of transfer to low-carbon, eco-friendly environment economies, which will require businesses to do their part to drive carbon emissions. Chinese and U.S. CEO Council members should come together to demonstrate leadership in a way to help to build business ties between the two countries, and contribute to solving environmental and sustainability challenges.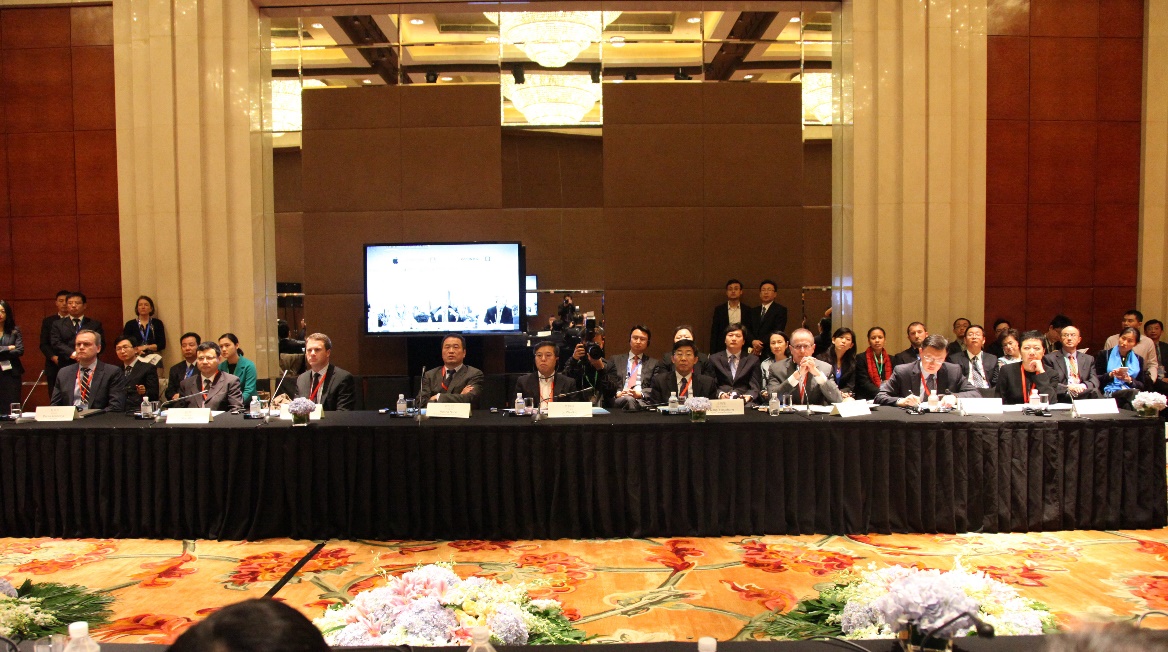 Mr. Zhang Xiaoqiang put forward three specific proposals for the Council as further deepening exchanges and cooperation, further integrating into China's environment, and further broadening the vision of cooperation. Entrepreneurs based in China should broaden their visions to the global scale, enabling them to bring their experiences to other countries and even to the United States.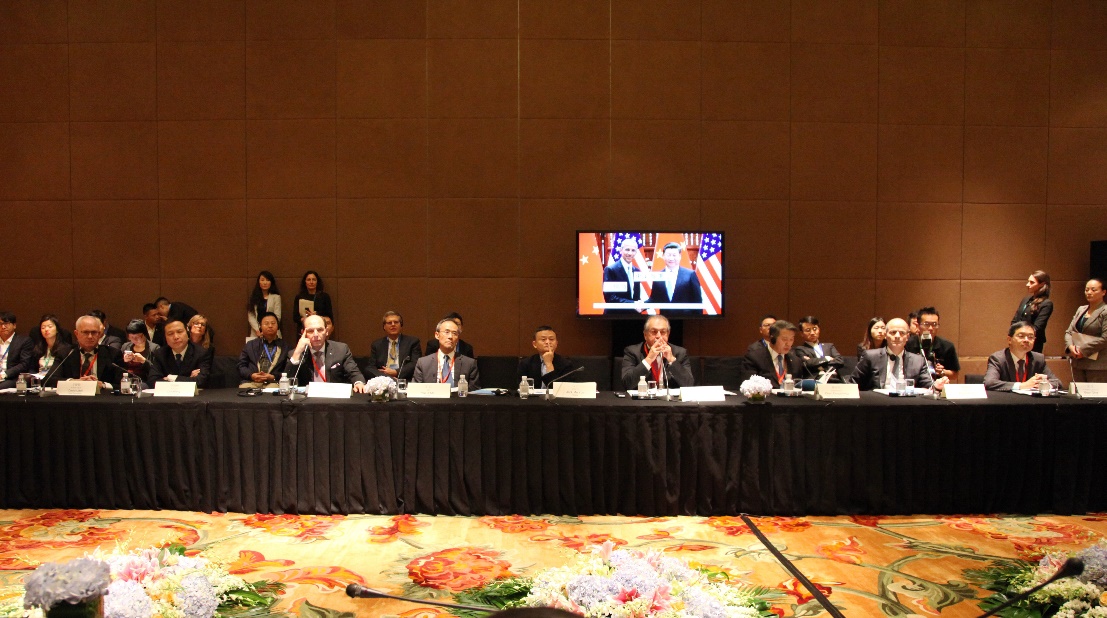 Results of the last year's work were summarized and a future work plan was formulated in the annual meeting. Last year, the Council conducted a series of works on landmark and green supply chain projects, and achieved good results. In the coming year, the Council will focus on sustainable cities, green supply chains, and advocacy activities to fully leverage the strengths of leading Chinese and U.S. businesses for them to explore specific sustainable solutions that will help China overcome the challenges of urbanization.