On 8 November 2016, Mr. Zhang Xiaoqiang, Executive Vice Chairman of CCIEE met Mr. David Newbery, Director of the Cambridge Energy Policy Research Group and Emeritus Professor of Applied Economics at the University of Cambridge and Mr. Lewis Dale, the Regulatory Strategy Manager for National Grid in the UK. Mr. Zeng Shaojun, Senior Research Fellow of CCIEE and Mr. Colin Crooks, Minister Counsellor of the British Embassy in Beijing attended the meeting.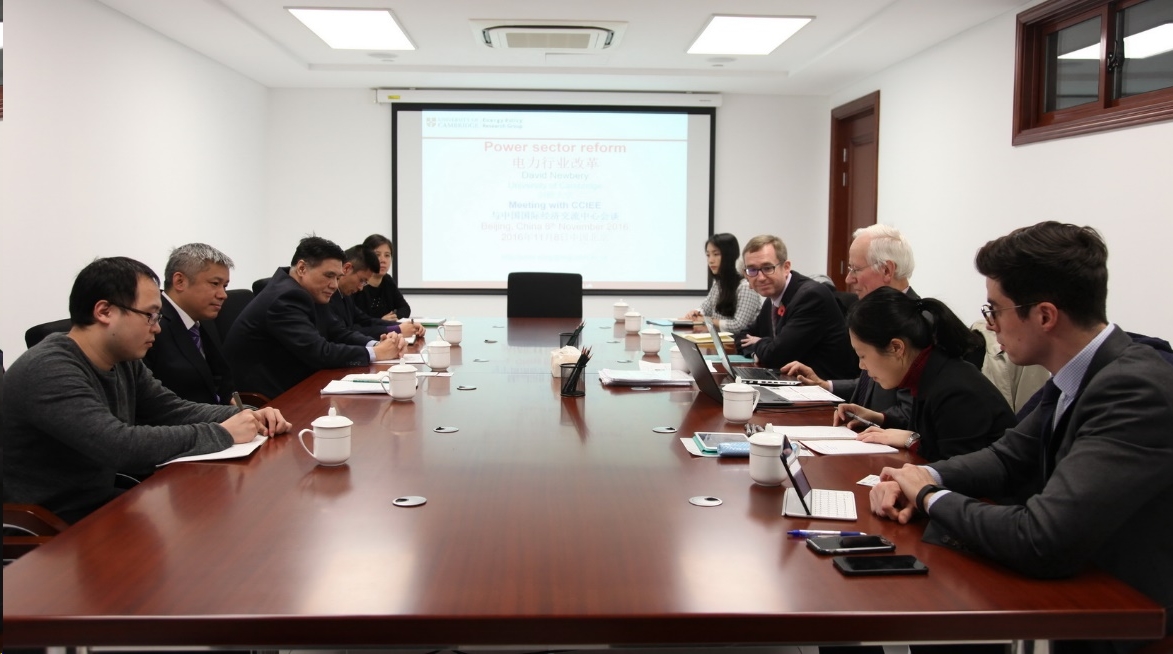 Mr. Zhang expressed his appreciation to Professor Newbery for his brief introduction of the successful experiences of the power reform in UK and said that China is now encountering several practical problems in promoting new energy power generation, including power consumption rate is far lower than that of GDP growth in the process of restructuring, the power supply capacity in northeast China could not be well effectively used by the east parts, the price of new energy is much higher than traditional coal power, and power grid enterprises need to ensure both public interest and corporate profits.
Mr. Zhang also briefed his guests on the current power market construction in China. He said that China is working on the quantification of environmental pollution risks. The new energy could not only rely on government subsidy and should achieve price marketization in competition. The Power trading institutions should be accelerated to be in place to form a new distributed energy system. Prof. Newbery agreed with Mr. Zhang and pointed out that adding the fee of emissions and pollution into the power price could help reduce pollution.
Both agreed to keep in touch to discuss energy issues in the future.