On March 1, 2017, Xie Qinglin, Director of the Department of Administration and Zhang Xianghong, Deputy Director of the Institute of Information Security at the China Electronics Corporation (CEC), led a delegation to CCIEE. Zhang Dawei, Vice Chairman and Secretary General of CCIEE, Chen Wenlin, Chief Economist and Deputy Director of CCIEE Executive Board, Zhang Xiaochong, Deputy Director of CCIEE Executive Board and other staff welcomed the delegation and discussed several important research projects such as network security, the belt and road initiative and SOEs reforms.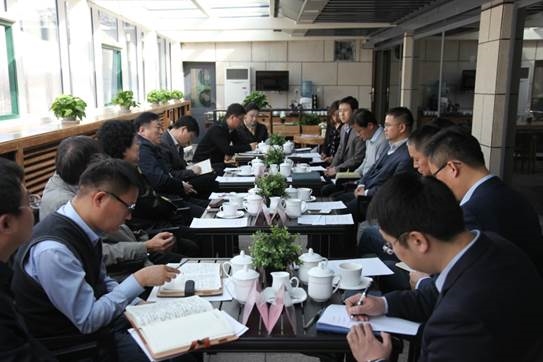 Vice Chairman Zhang Dawei introduced the development and achievement CCIEE has made since it was founded, emphasized that CCIEE will strengthen communication with its member companies. Moreover, he stressed that CCIEE should enhance development of the CCIEE Fund, improve research quality and ensure sustainable development of CCIEE.
Xie Qinglin gave a detailed introduction of CEC's development and thanked CCIEE for creating such as "high level" "high coverage" "international" research and exchange platform for CEC. In terms of the cooperation between CCIEE and CEC, he pointed out four key points, which the two organizations should focus on. Firstly, the direction of the network security development should be combined with the research strategy of CCIEE and the two sides should seek jointly for the conjunction point of industrialization development. Secondly, considering the market demand of international network system and security, CEC hopes that its business scope can be combined with CCIEE's research project of the Belt and Road so as to explore international markets such as Africa and Latin America. Thirdly, CEC should have more in-depth discussions with CCIEE research team on SOEs reform and make the national strategy more practical and supportive. Last but not least, he hopes that CEC can offer CCIEE more assistance in organizing the forthcoming the "Belt and Road Summit Forum" as this will enlarge the international influence of CEC and facilitate its go-abroad strategy. At the end of his remark, he invited CCIEE staff to visit China Electronic Network Security and Information Industry Base.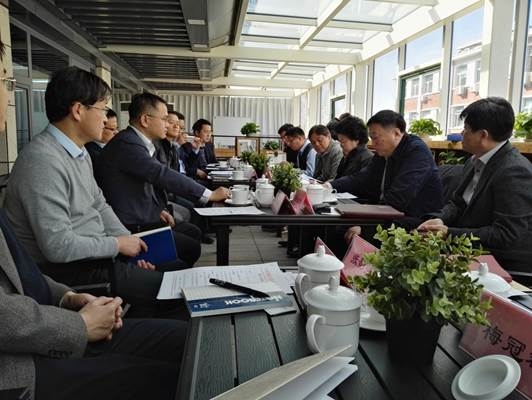 CCIEE Chief Economist Chen Wenlin pointed out that large SOEs and private companies represent the direction of China's advanced productivity. The direction of enterprises also reflects the direction of national macro strategy. The grim situation facing China has brought peer pressure to companies' development. Therefore, the cooperation between large SOEs/private companies and national high-end think tanks will not only help enterprises to solve their bottleneck problems, but also promote the researches on how to implement national strategy. CCIEE and CEC share many similarities in such topics as network security, the belt and road initiative as well as SOEs reform. Thus, the two organizations could further strengthen cooperation and facilitate projects' implementation.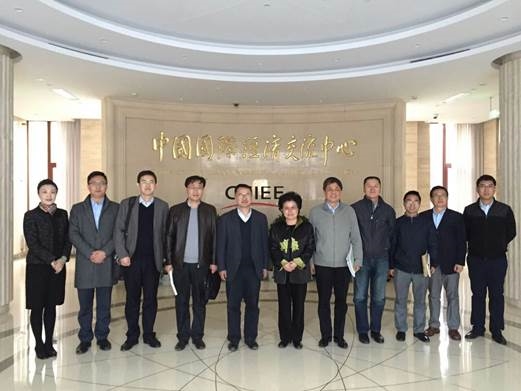 Zhang Xiaochong expressed that this meeting is well-directed and pragmatic, and is an important event for enhancing communication between CCIEE and its member companies. In the future, the two sides should strengthen cooperation.
Researchers from both sides exchanged their views on the joint research projects.