On June 15, 2017, Zhang Xiaoqiang, Executive Vice-Chairman and CEO of CCIEE, Xu Chaoyou, Director-General of the Department of External Affairs, and Li Jinbo, Deputy Director of the Department of Industrial Planning, met with the delegation of BGI. As a follow-up of the outcome of the Belt and Road Conference for International Cooperation, the delegates of BGI briefed Zhang Xiaoqiang on its plan for participating in the building of the Belt and Road. Zhang Xiaoqiang offered his feedback and pointed out that BGI's participation in the building of the Belt and Road meets China's national strategy and is conducive to enhance China's national influence.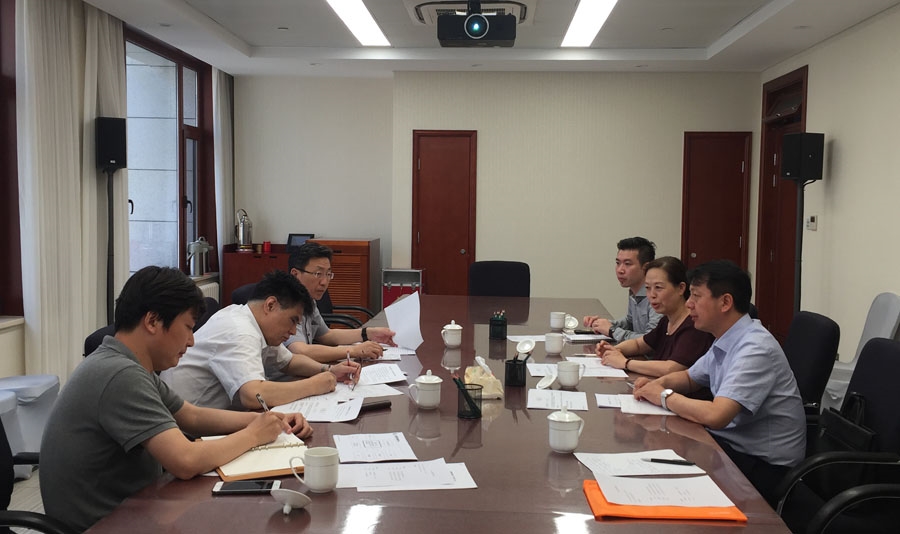 Facing frontier science and serving national strategy have always been the principles and direction of BGI. Liu Yingjie, Chief Operation Officer of BGI Agriculture Group, introduced the projects the group has launched in countries like Laos, Pakistan and South Africa, including how to promote the application of biotechnology in agriculture, improve food security in the targeted countries, strengthen the collection and protection of resources and enhance sustainability. Cao Sujie, Director of Asian Pacific Region, said that based on genetic technology, BGI uses precision medical treatment to improve the diagnostic accuracy in the countries mentioned above, enhance screening for birth defects, and improve the prevention of local genetic and infectious diseases, so as to improve the healthcare services as a whole. Liu Yingjie expressed that BGI will implement various projects according to the requests of the Belt and Road, such as the Darwin road, gene bank and cell center, big marine strategy, overseas innovation center and international gene alliance. He hopes that CCIEE can continue to support BGI's participation in the building of the Belt and Road and offer policy consulting services.
Hu Ruihong, Government Affairs Director of BGI, introduced the goals and projects BGI has started to follow the Belt and Road Initiative. Cao Sujie also reported the progress of the cooperation between BGO and the Ministry of Public Health in South Africa.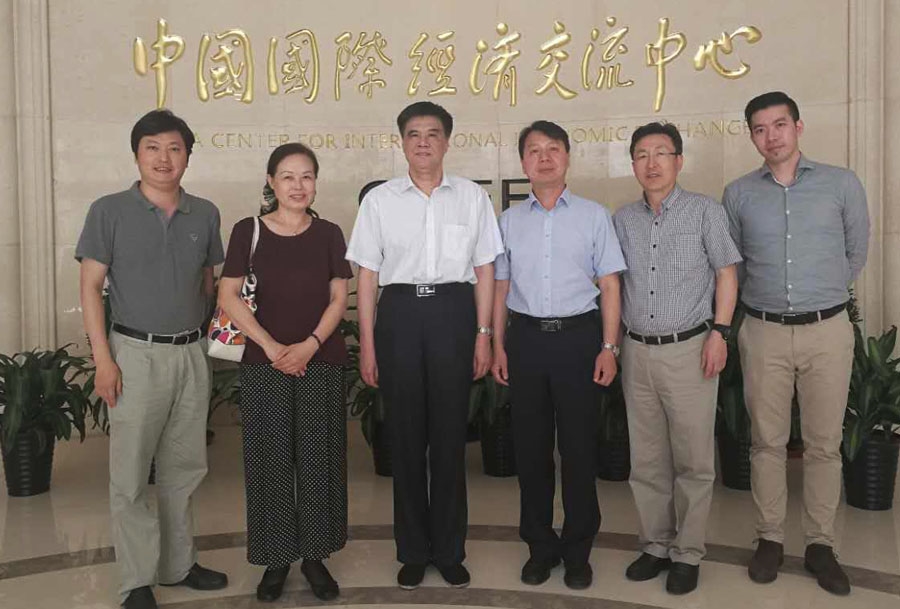 Zhang Xiaoqiang spoke highly of BGI's progress in participating in the building o f the Belt and Road and provided the company with recommendations on its future development. He said that CCIEE will continue to pay attention to the company's development. As one of the national high-end think tanks, CCIEE will follow national strategy closely and use China's science and technology to help countries along the belt and Road. Furthermore, CCIEE will support BGI' work of agriculture and medical science.