Liu Xiangdong Meets with Chief Representative of Japan Bank for International Cooperation
On the afternoon of June 12, 2017, Liu Xiangdong, Deputy Director of the Economic Research Department of CCIEE, met with Motofumi Ochi, Chief Representative of the Representative Office in Beijing, Japan Bank for International Cooperation. Yuan Lixing, Division Director of the Regional Development Division at the Economic Department of CCIEE, and Lin Jiang of the Macroeconomic Division, were present at the meeting.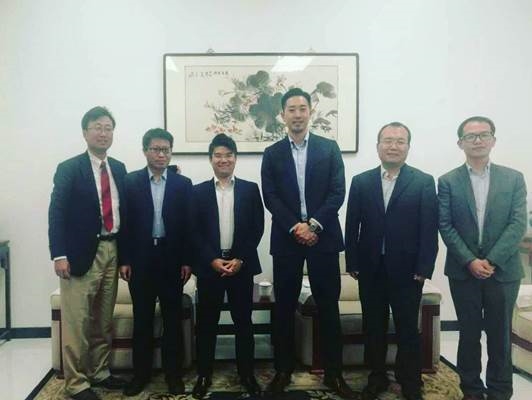 The two sides reviewed the recent exchanges and cooperation between the two organizations and exchanged their views on issues like pressuring economic issues and bilateral economic and trade cooperation. Liu Xiangdong noted that Chinese government attaches great importance to create a better environment for foreign investors, and implemented concrete measures to further open its market and attract foreign investment. The investment of Japanese companies in China has shown some new trend. Chinese and Japanese companies have great potential for cooperation in the areas of energy-saving and conservation, healthcare and technological innovation.
Motofumi Ochi hopes that Chinese and Japanese companies can grasp the opportunities to learn from each other and conduct deep cooperation in the fields of energy-saving and conservation, healthcare and overseas investment.
The two sides also exchanged their views on the changes in the two-way investment between China and Japan, the progress of the Belt and Road Cooperation and other issues. They agree to keep in touch and strengthen cooperation and exchanges in projects of mutual interest.