CCIEE Deputy Chief Economist Zhang Yongjun Meets Delegation of Temasek Holdings Private Limited
On June 5, 2017, Zhang Yongjun, Deputy Chief Economist of CCIEE, met with the delegation of Temasek Holdings Private Limited, led by Yang Dewei, Deputy Director of the Strategic Department. Liu Xiangdong, Deputy Director and Guo Yingfeng, Associate Researcher of the Economic Research Department were present at the meeting.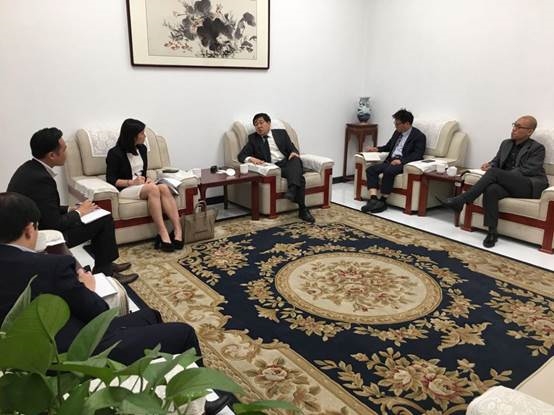 Yang Dewei introduced the business of scope of the strategic department, which focuses on macroeconomy and policies, and the impact of politics on domestic and overseas investments. Their current researches concentrate on China's economy and reform and hope to have more cooperation and exchanges with CCIEE.
Zhang Yongjun, briefed the delegation on CCIEE's research projects and expressed his supports for the cooperation and exchanges between the two organizations. They also exchanged views on RMB exchange rate, fiscal and monetary policies and reform on public finance.