CCIEE Executive Vice-Chairman Zhang Xiaoqiang Meets with IEA Deputy Executive Director, Paul Simons
On July 25, 2017, Zhang Xiaoqiang, Executive Vice-Chairman of CCIEE, met with Paul Simons, Deputy Executive Director of the IEA (International Energy Agency) and exchanged views on energy cooperation and other issues. Han Wenke, former Director of the Institute of Energy Research of NDRC (National Development and Reform Commission), and Dr. Jing Chunmei, an expert in energy at CCIEE, were also present at the meeting.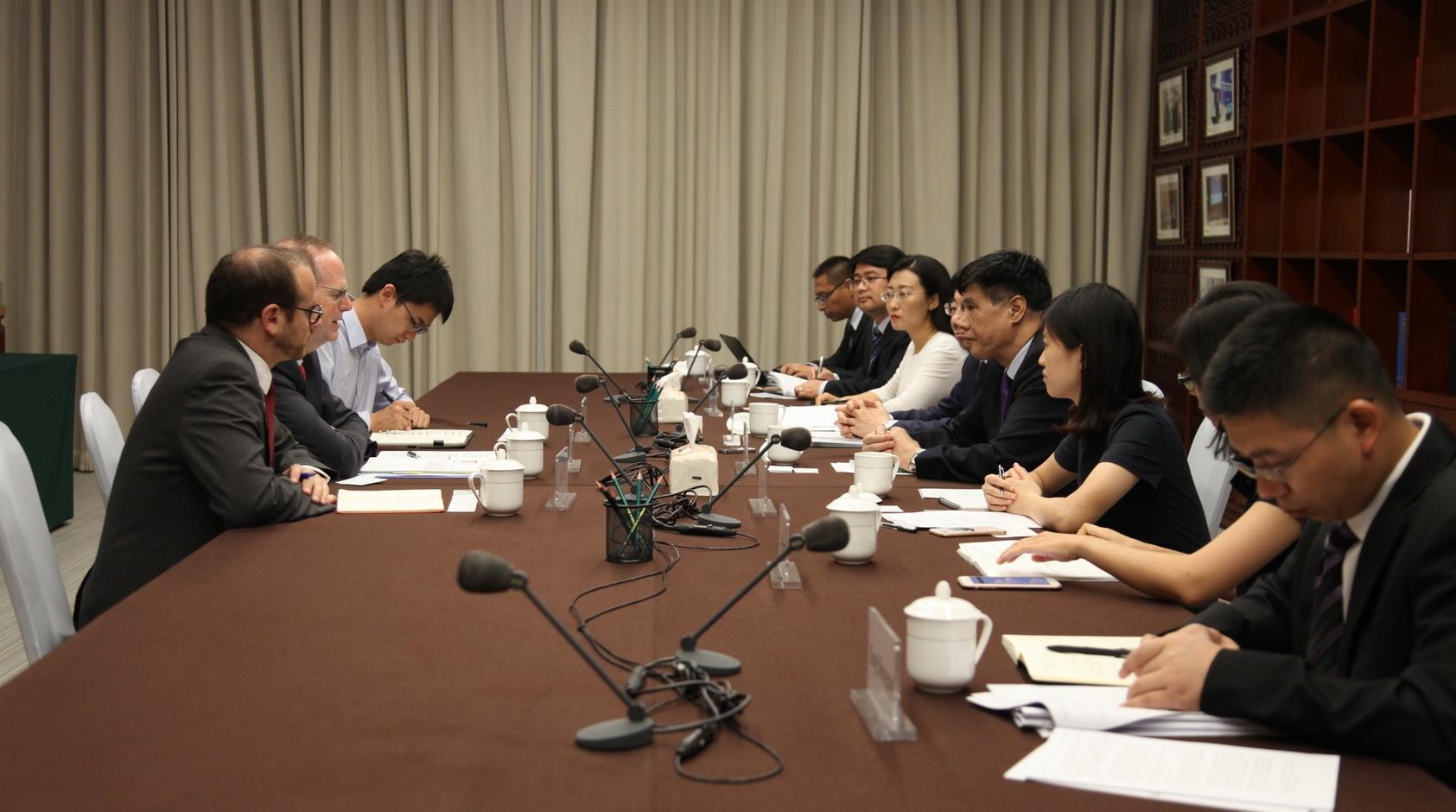 Zhang Xiaoqiang introduced China government's policies and the progress in the aspect of energy-saving and emission-reduction. He said that as one of the most important international organizations for energy governance, IEA plays a leading role in global energy cooperation. He hopes that IEA will continue to follow China's work on energy closely and provide feedback on China's energy transformation, low carbon development and other issues. As a young and new think tank, CCIEE has completed a number of researches on energy, and some of them were valued highly by the Chinese government. CCIEE is willing to undertake substantial cooperation with IEA through joint researches, personnel exchange, joint organization of international conference and other ways.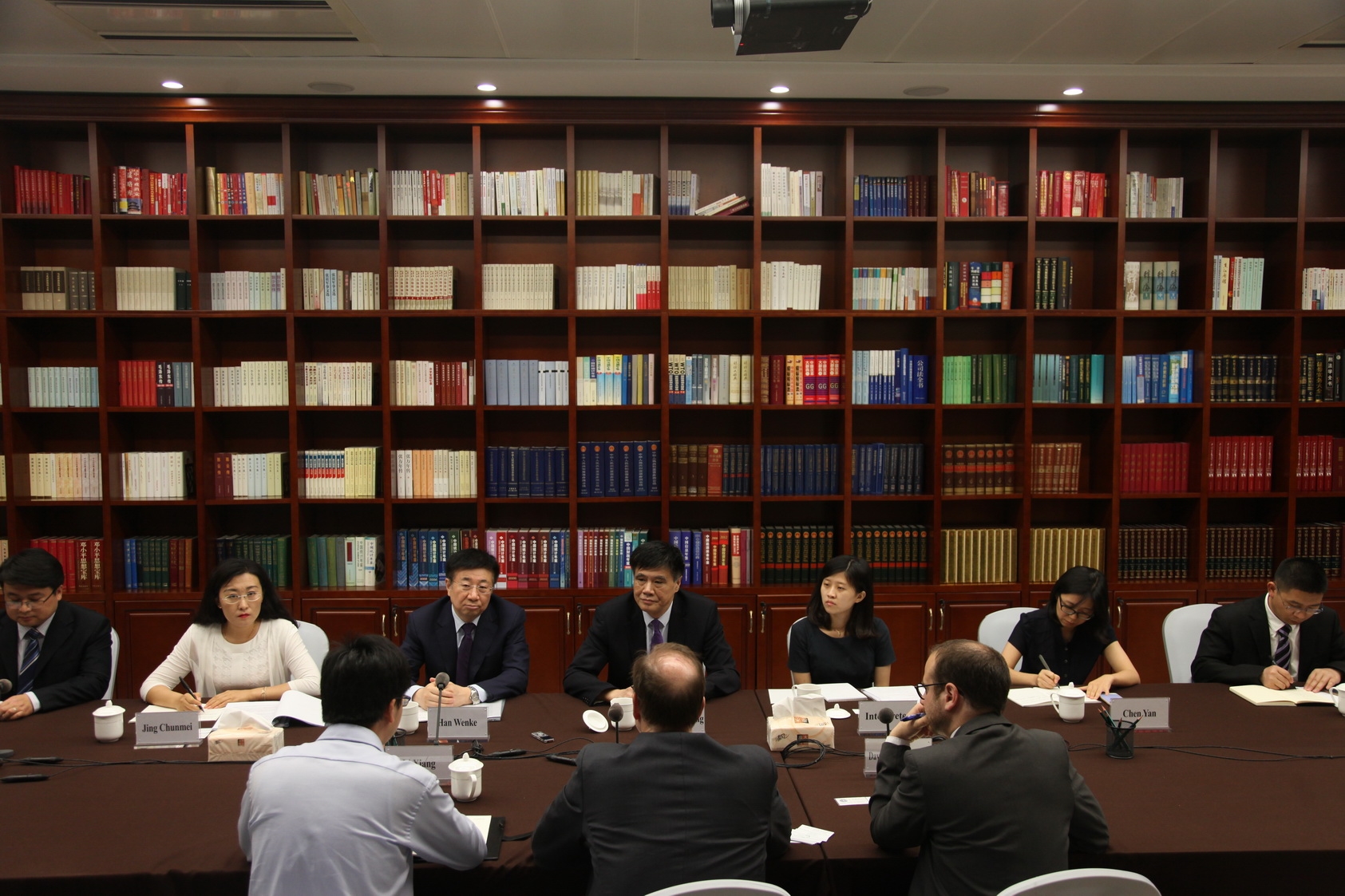 Paul Simons expressed that IEA has attached great importance to cooperation with China during recent years and would like to see China plays an active role in global energy cooperation. IEA is willing to strengthen cooperation with CCIEE. Furthermore, Mr. Simons briefly introduced the major viewpoints of two newly-released IEA reports, "Market Report Series-Gas 2017" and "World Energy Investment 2017", saying that the enormous global demand for oil and gas resources will remain in the future and thus, it is essential to establish a diversified supply system for oil and gas.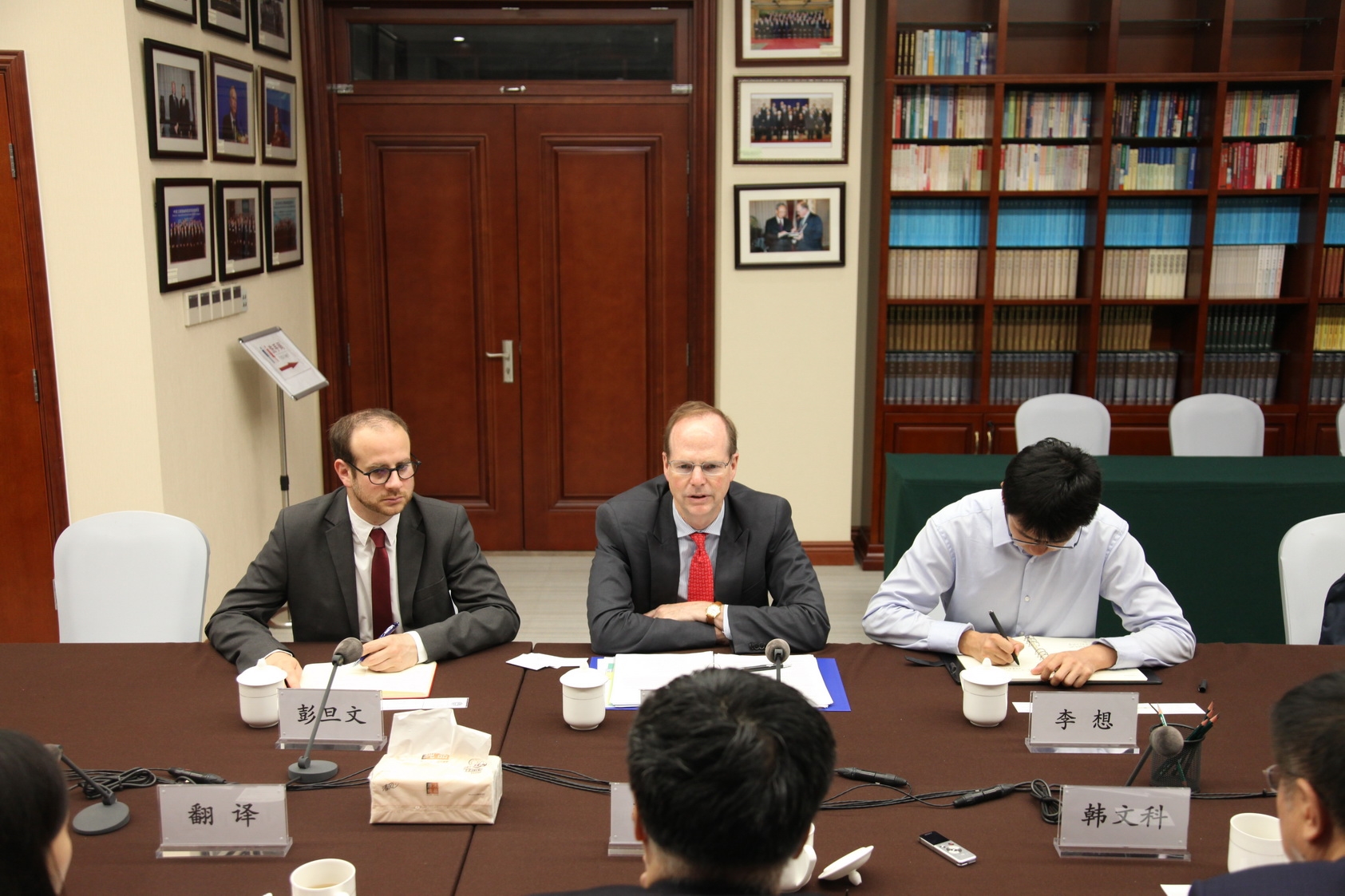 Zhang Xiaoqiang agreed with the above views of the two reports. He indicated that the energy consumption of the emerging economies is still growing strongly and they will continue to have a great demand for oil and gas for the foreseeable future. Strengthening global energy cooperation is very important for ensuring energy security and maintaining the stability of the global energy market.