On July 25, 2017, Zhang Xiaoqinag, Executive Vice-Chairman of CCIEE met with Justin Smith, CEO of the Bloomberg Media Group. Xu Chaoyou, Director-General of the Department of External Affairs of CCIEE, was also present at the meeting.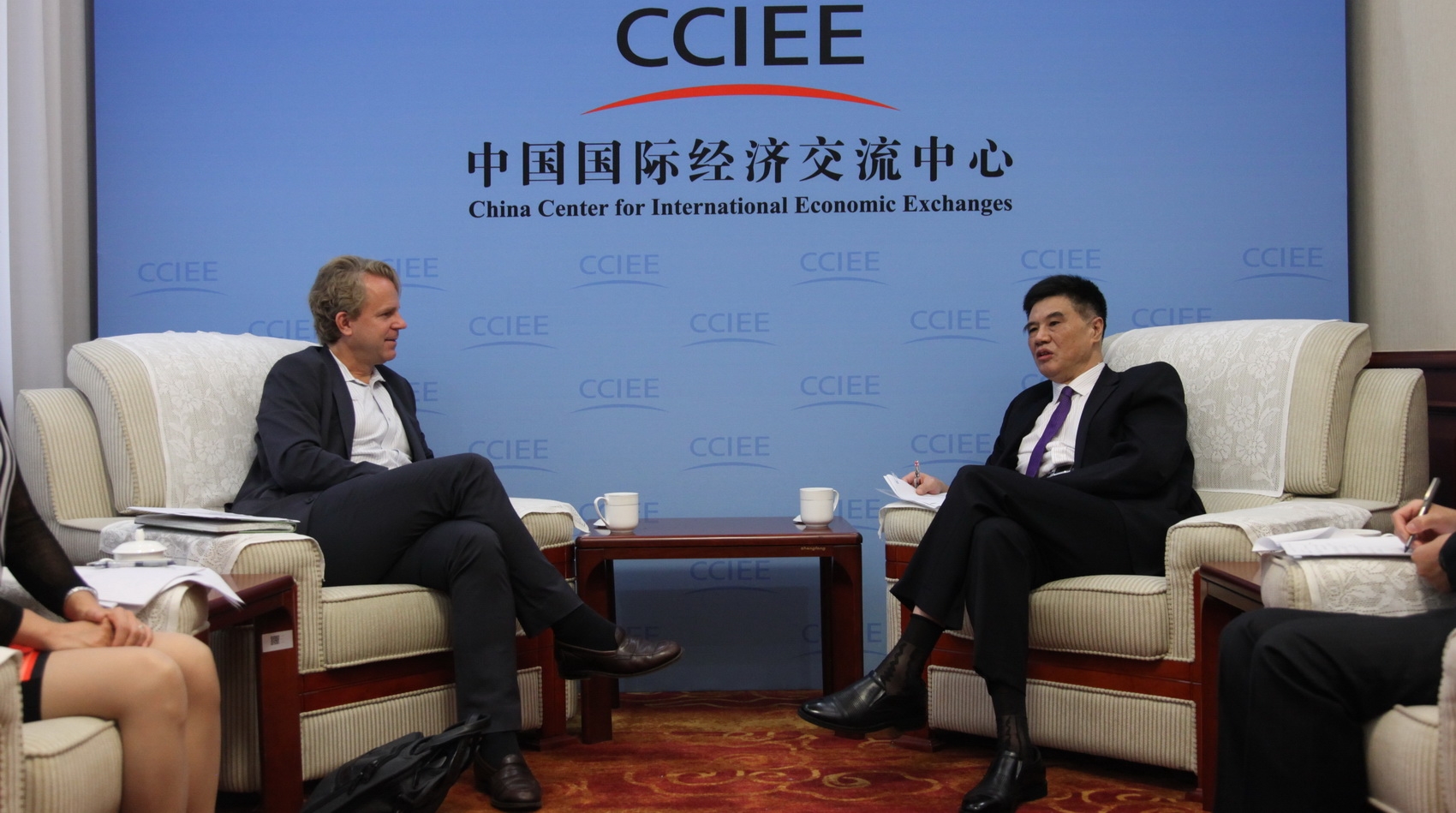 Mr. Smith briefed Mr. Zhang on the preparations for the forthcoming "Bloomberg Global Business Forum", to be held on September 20 in New York, with the theme of new global order, focusing on such topics as the future of international trade and investment, multilateralism, the creation of job opportunity as well as technological innovation. Other issues facing the global economy will also be discussed thoroughly at the forum. Influential politicians and business leaders around the world will be invited. He looks forward to strengthening cooperation with CCIEE continuously and co-host the forum together.
Mr. Zhang expressed that CCIEE attaches great importance to the cooperation with Bloomberg and will provide all the supports whenever needed.
At the end the two sides also exchanged their views on the participation of the two organizations' leader in the forum and how could the two better cooperate with each other in the future.