CCIEE Executive Vice Chairman Zhang Xiaoqiang Meets with the Global CEO of Louis Derayfus Company
On November 8, 2017, Zhang Xiaoqiang, Executive Vice Chairman of CCIEE, met with Gonzalo Ramírez Martiarena, Global CEO of Louis Derayfus Company, exchanging their views on such issues as the Chinese economy and the food market. Cheng Wenling, Chief Economist of CCIEE, Xu Chaoyou, Director-General of the Department of External Affairs, and Li Jinbo, Deputy Director of Industrial Planning Department, were present at the meeting.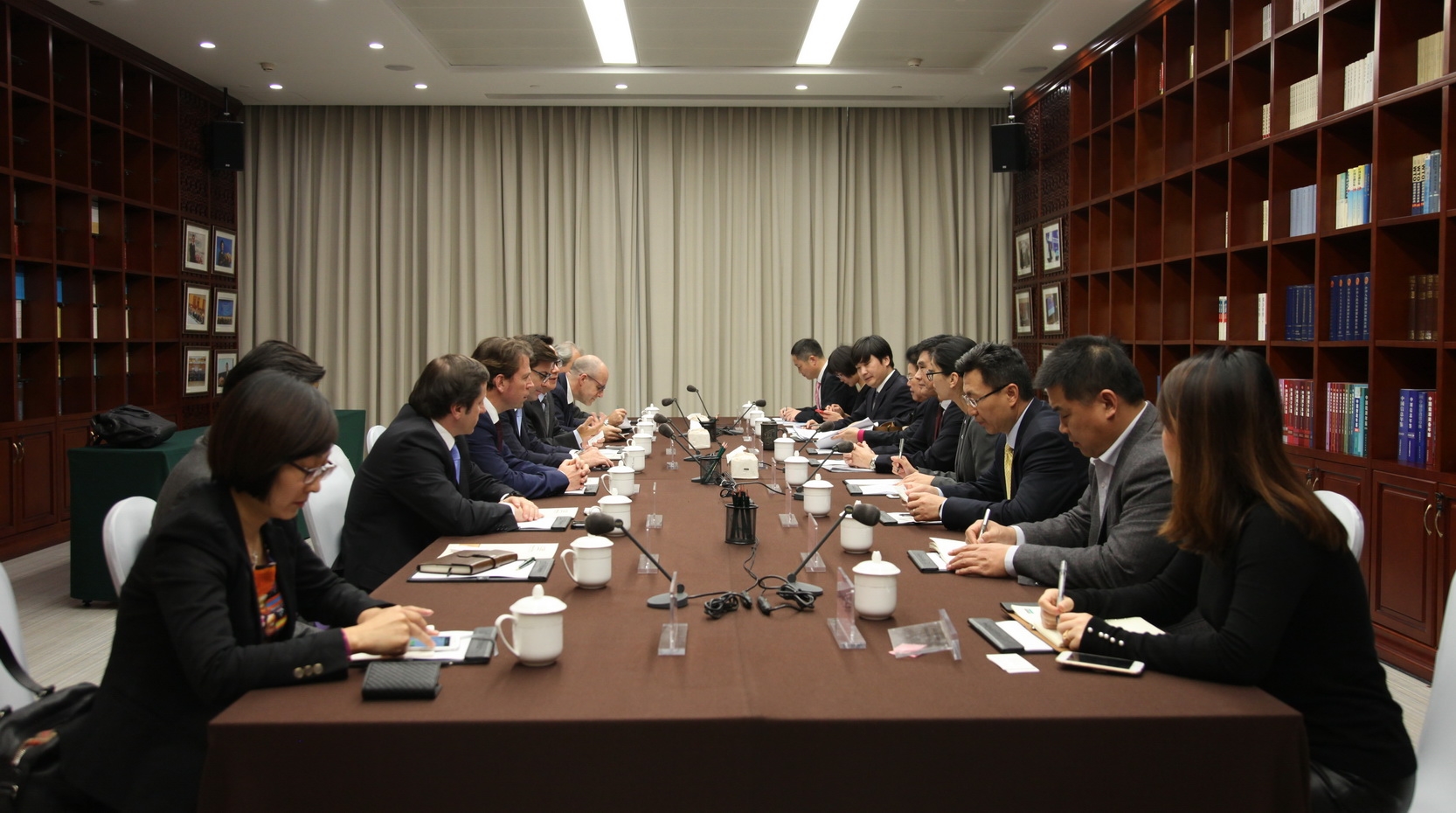 Zhang Xiaoqiang introduced the current Chinese economy and its direction of future development, saying that China is pushing forward the supply-side structural reform and implementing the five major development concepts, and the economy is moving to a positive direction while maintaining its stability. In the first three quarters, the GDP growth has reached 6.8% and the annual GDP growth is expected to reach 6.8%. At the 19th National Congress of the Communist Party of China, concluded recently, the party clarified the direction of China's economy and made the plan of establishing a contemporary economic system, which is of great significance. As for China's food market, China has to make sure that it can be self-sufficient, the food demand has changed from having enough good to having safe food. The concept of food safety should keep pace with the times and be defined scientifically, and rely on both domestic and international sources.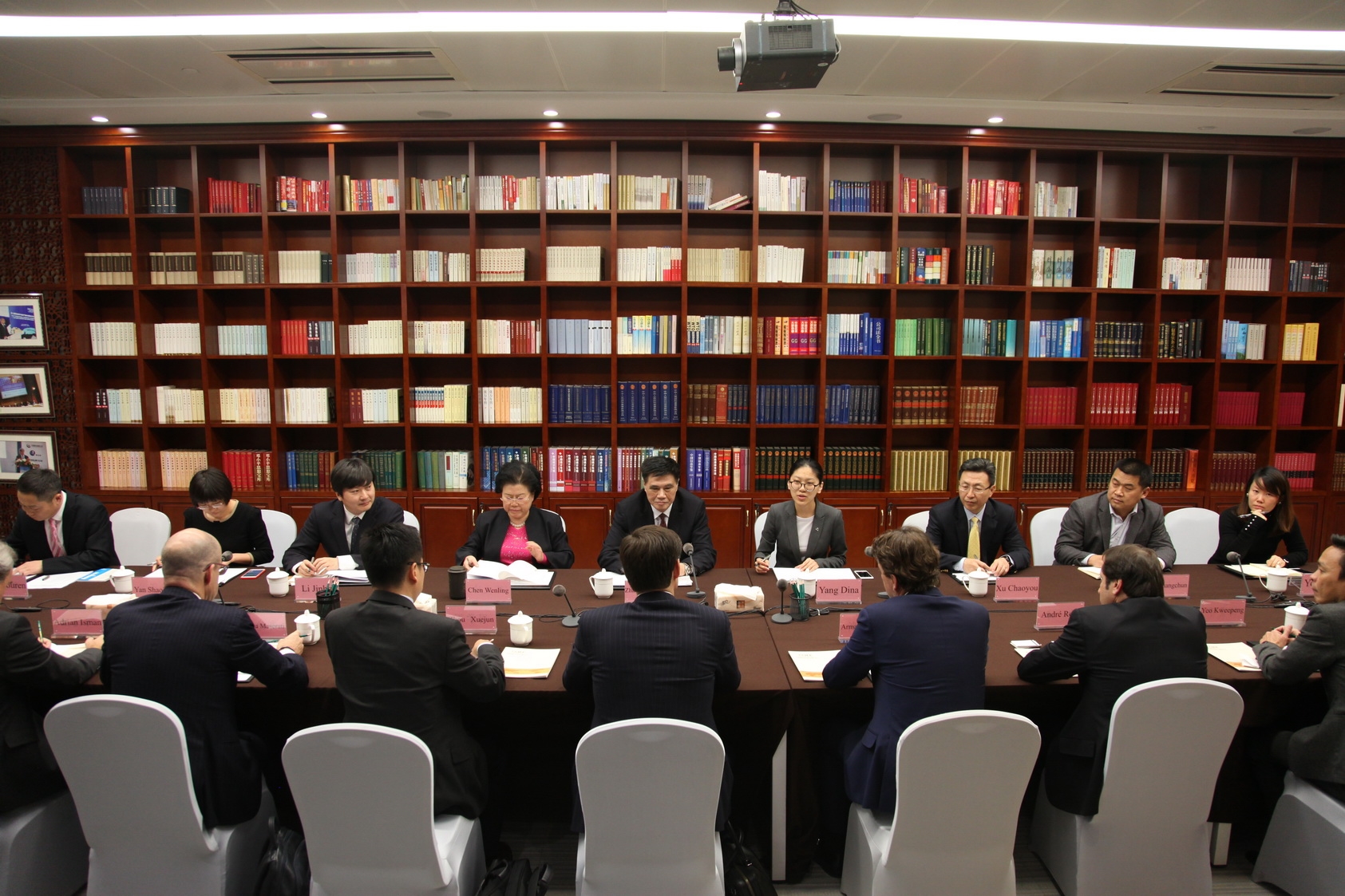 Chen Wenling believes that after the conclusion of the 19th National Congress of the Communist Party of China, China's economy should be analyzed according to the following criteria, the three development periods, the economic growth will focus more on quality, build a contemporary economic system, improve the people's livelihood and thrive China's rural areas.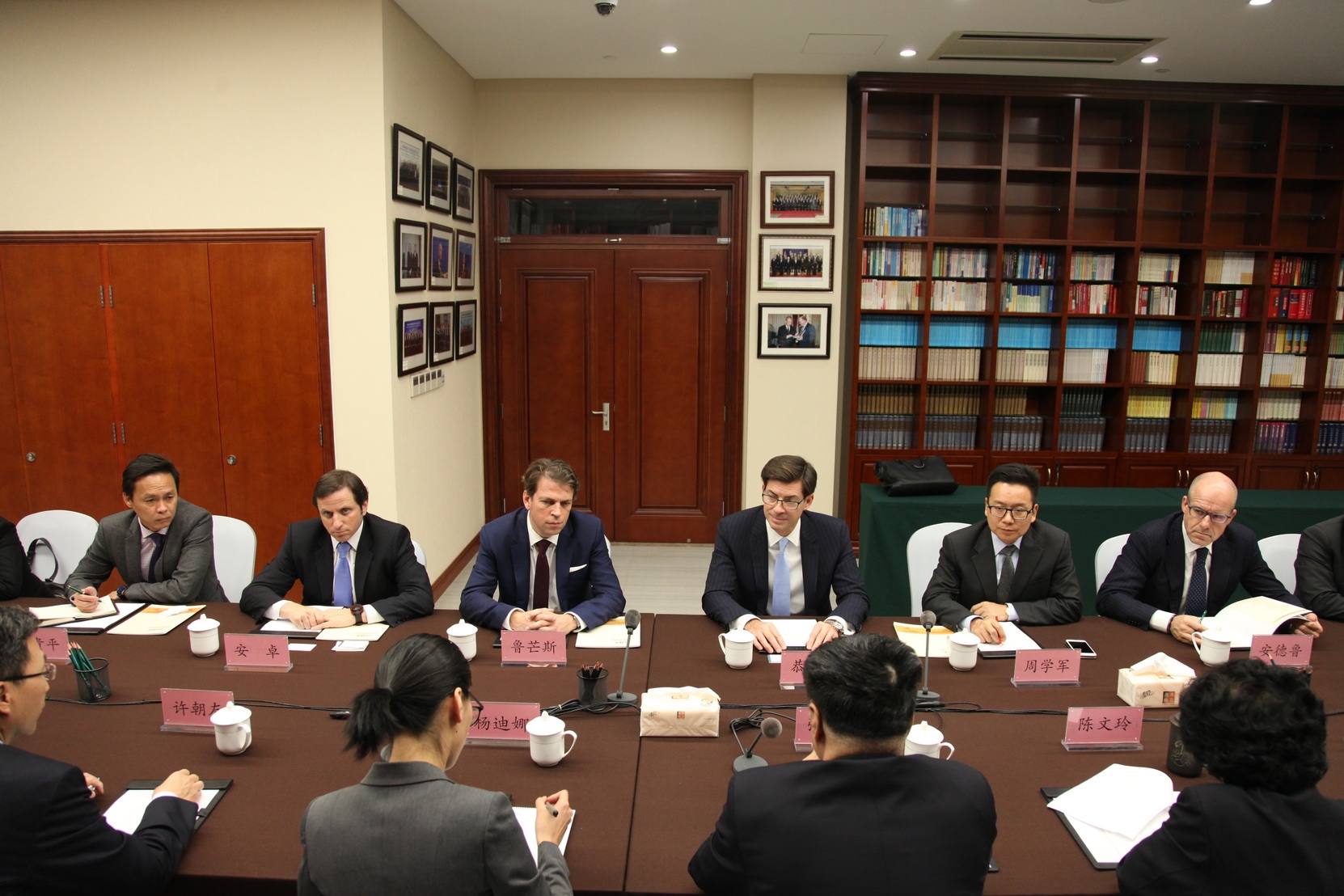 Gonzalo Ramírez Martiarena thanked Zhang Xiaoqiang for his introduction and agreed with Chen Wenling's viewpoints. He also introduced Louis Derayfus Company's business in China and has great confidence in China's food market.
At the end, the two sides shared their opinions on issues like the structural change of China's food market, the relationship between the food market and the energy market as well as the RMB settlement in food trading.