CCIEE Vice Chairman Wei Jianguo Meets with French Think Tank Delegation
Date:2017-12-15
Source:CCIEE
On December 14, CCIEE Vice Chairman Wei Jianguo met with a French think-tank delegation led by Jean-Michel, member of the Scientific Committee of French Public Affairs Foundation. Zhang Yongjun, Deputy Chief Economist of CCIEE, Liu Xiangdong, Deputy Director of the Economic Research Department and Bai Yuzhang, Deputy Secretary General of the China Economic and Social Council were present at the meeting.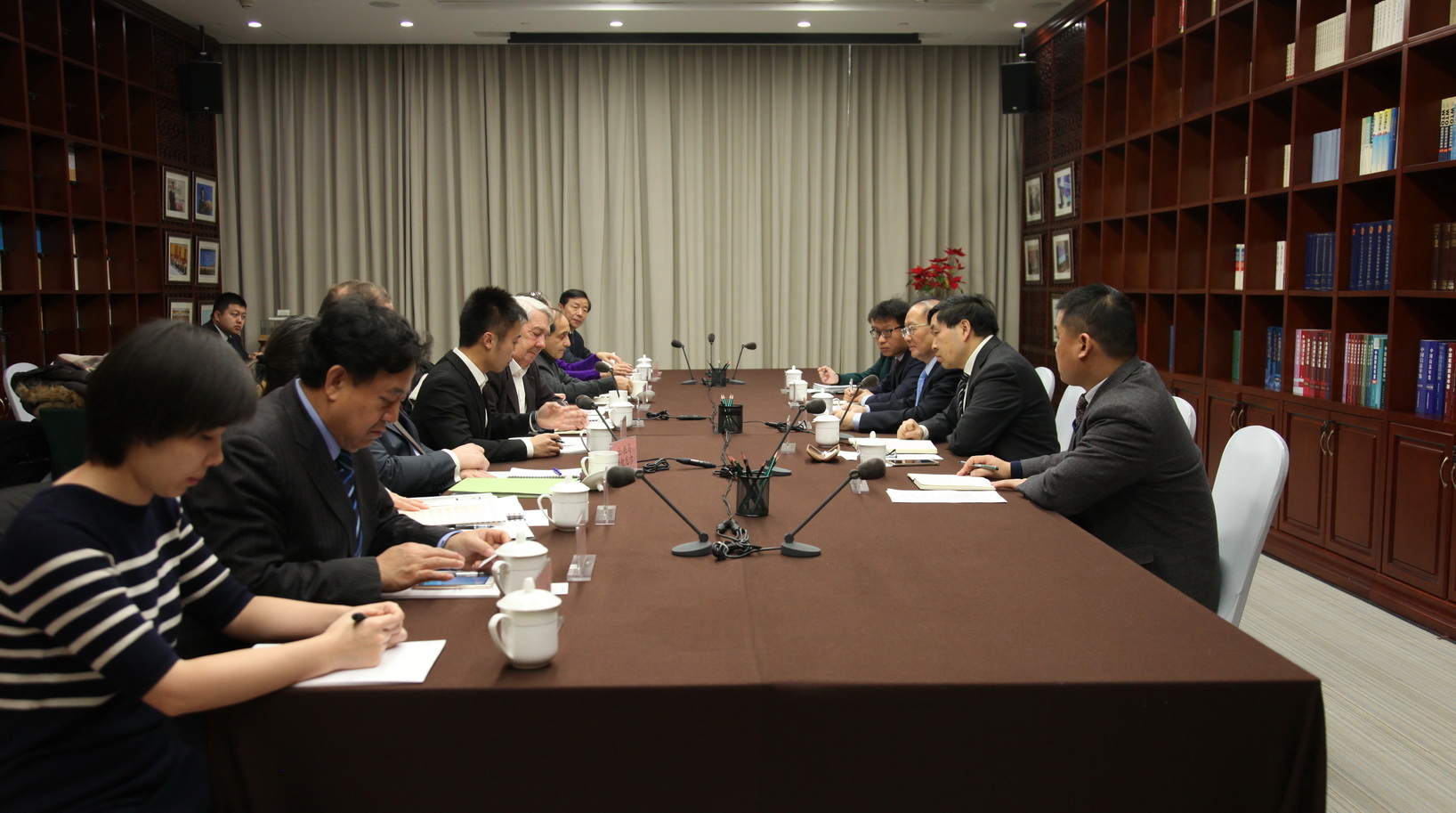 Wei Jianguo introduced the development of the negotiation on the China-EU Investment Cooperation Agreement and expressed his views on the China-France trade deficit. Zhang Yongjun, gave a detailed introduction to the process of RMB internationalization, the reform of China's economic system and the mixed ownership.
Both parties agreed to strengthen exchanges in the future.