Chief Economist Chen Wenling Meets with Mr. Yao Arnsen, Deputy Chief of Mission of Embassy of Israel to China
Date:2018-01-24
Source:CCIEE
On January 11, 2018, CCIEE Chief Economist Chen Wenling met with Mr. Jonathan Zadka, Minister (Deputy Chief of Mission) of the Israel Embassy in Beijing and discussed issues like strengthening China-Israel economic cooperation. Ren Haiping, Deputy Director of the Strategic Research Department of CCIEE, and Shi Mei, Director of the Economic Affairs and Innovation Department of the Israeli embassy, ??attended the meeting.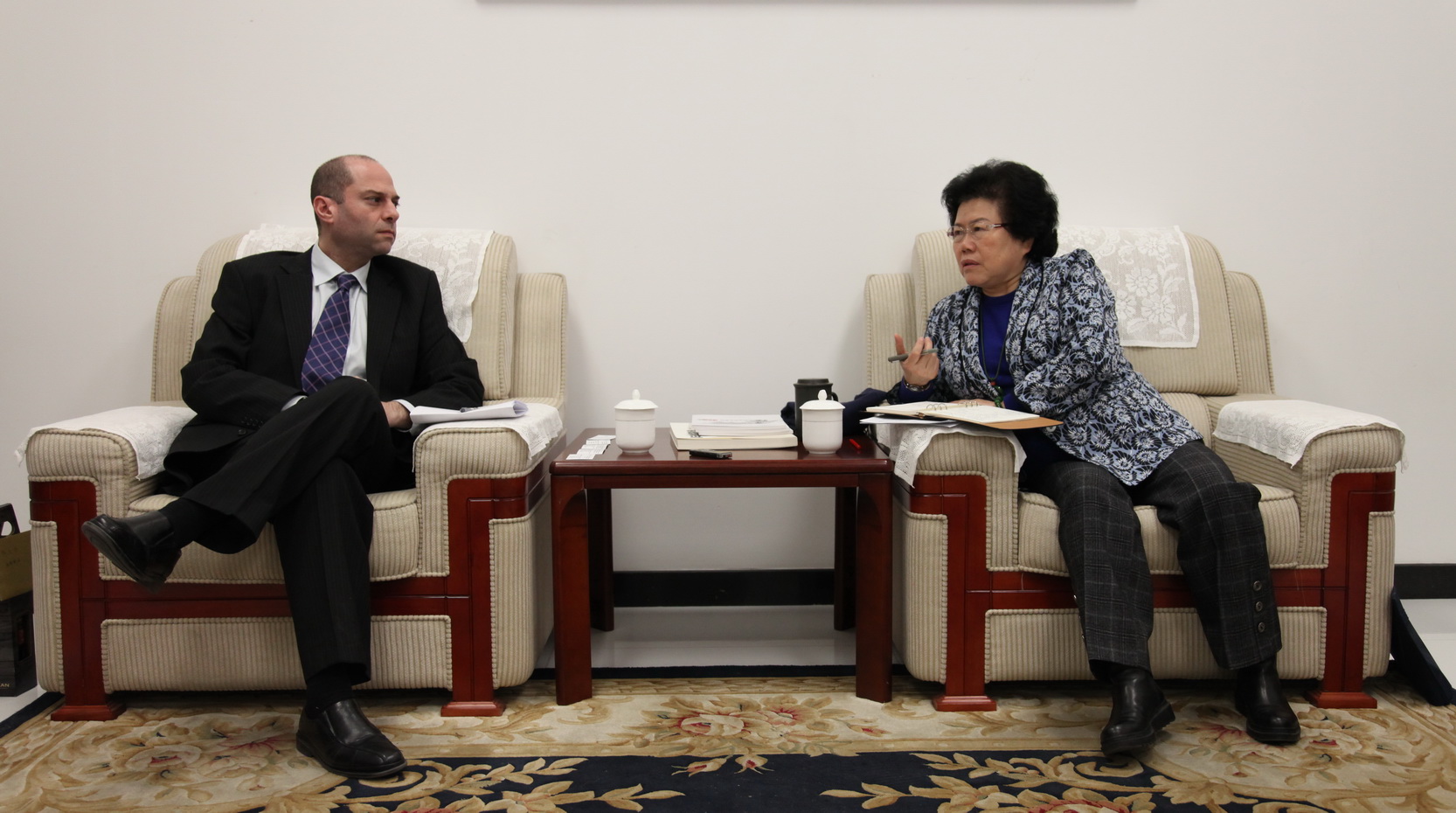 Chen Wenling said that over the past 25 years, China and Israel have made stable and pragmatic progress in the bilateral and multilateral international affairs by conducting mutual support and coordination. On March 21, 2017, the Presidents of the two countries jointly announced the establishment of a "comprehensive innovation partnership", which has brought the development of bilateral relations to a new level. As a global technology innovation powerhouse, Israel ranks among the best countries in the world in terms of innovation capability, entrepreneurial vitality and innovation index, and has mastered many advanced technologies in the fields of agriculture, cleaning, freshwater treatment, military industry, cybersecurity, life sciences and biotechnology. In recent years, China has also made great strides in various fields such as e-commerce, mobile payment, facial recognition technology, artificial intelligence and high-speed railway. The innovative cooperation between China and Israel has shifted from the vertical cooperation in the past to horizontal cooperation and has become the new impetus for driving the Israel-China relations. The two countries have huge potential for cooperation in science and technology innovation, education, international trade, industrial cooperation, trade and investment and so on.
Mr. Zadka said that China is Israel's third largest trading partner in the world and the largest in Asia, Israel's "looking to the East" policy and China's "Belt and Road" initiative are moving in the same direction. At present, Israel is actively seeking to carry out cooperation and exchange with China under the framework of the "Belt and Road Initiative." In 2018, China and Israel will jointly convene the "Belt and Road International Summit" to elaborate the Belt and Road initiative, Israel's role in the initiative and the direction of mutual cooperation. He hopes to strengthen cooperation with CCIEE in this regard.
Both sides also exchanged their views on enhancing dialogue mechanism between CCIEE and Israel.