CCIEE Deputy Chief Economist Zhang Yongjun Meet with the Counselor of the Korean Embassy in Beijing
Date:2018-03-16
Source:CCIEE
On the morning of March 13, Zhang Yongjun, Deputy Chief Economist of CCIEE, met with Kim Suk Woo, Counselor of the Korean Embassy in China, exchanging their views on China's future economic development, the current international trade, and China-US economic and trade relations.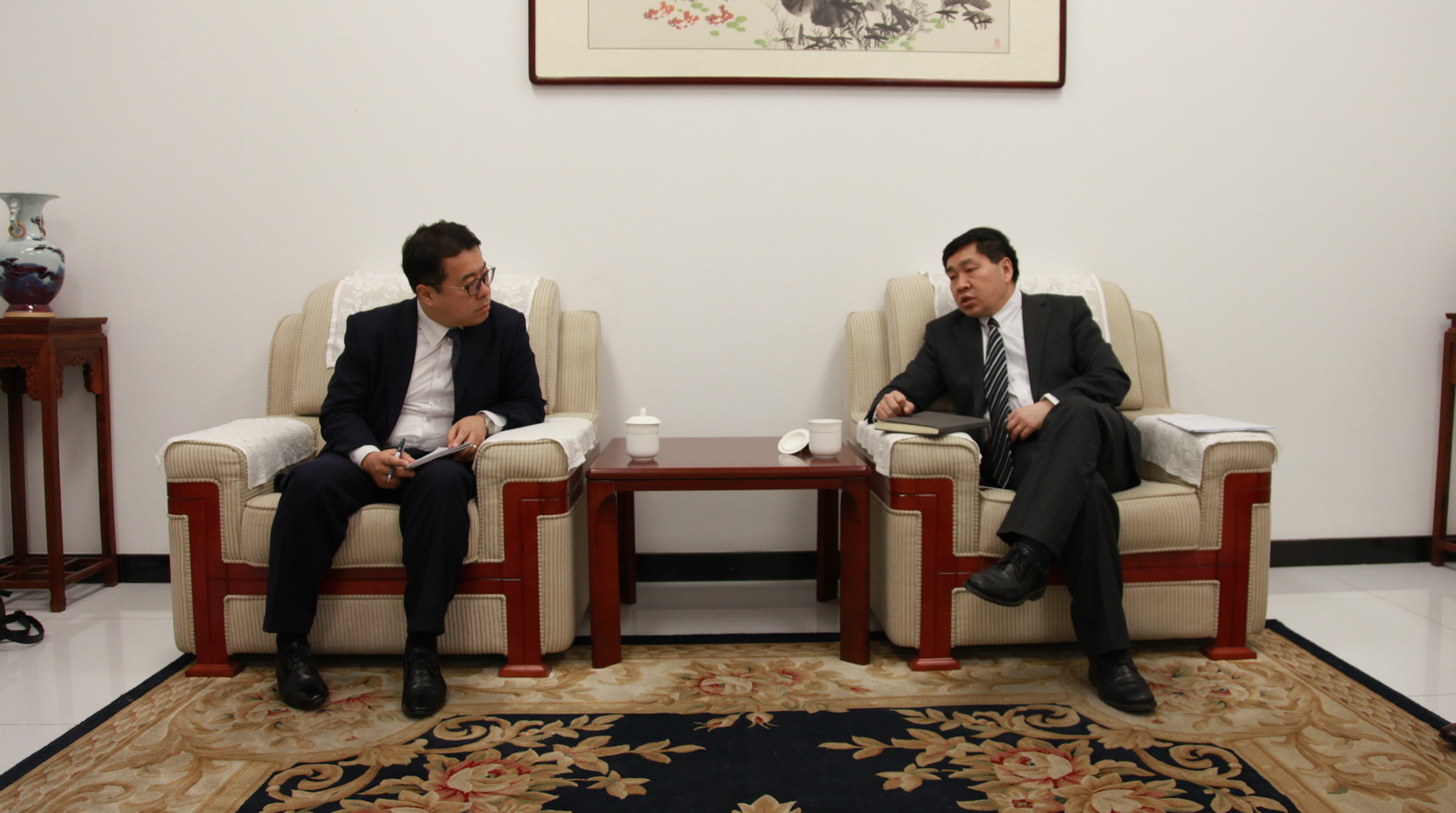 Zhang Yongjun stated that China's economy has maintained a steady growth and is shifting from high growth to high-quality development. China's GDP growth target for 2018 is set at about 6.5%, which is in line with China's reality and is conducive to the sustainable development of China's economy. In 2017, there had been a significant improvement in international trade, due to the accelerated global economy and the enlarged demand, especially the growing industrial production and the increased commodity prices. However, there are also some unfavorable factors in the growth of world trade, such as the rising trade protectionism. As the two major trading nations in the world, the economic and trade frictions between China and the United States will harm the long-term development of bilateral economies and hence, they should solve the problems in economic and trade relations through exchanges and dialogues so as to promote common development.
Kim Suk Woo said that the exchange is fruitful and he hopes to deepen exchanges with the CCIEE on China-Korea economic relations and other issues.