CCIEE Vice Chairman Wei Jianguo Meets with China Daily Editor-in-Chief Zhou Shuchun
Date:2018-04-04
Source:CCIEE
On the morning of March 21st, 2018, Wei Jianguo, Vice Chairman of CCIEE, met with Zhou Shuchun, editor-in-chief, and Gao Anming, deputy editor-in-chief of China Daily. Xu Chaoyou, Director-General of the Department of External Affairs, Jiang Chunli, Director of the Information Department, Yuan Youwei, and Zhang Monan also attended the meeting.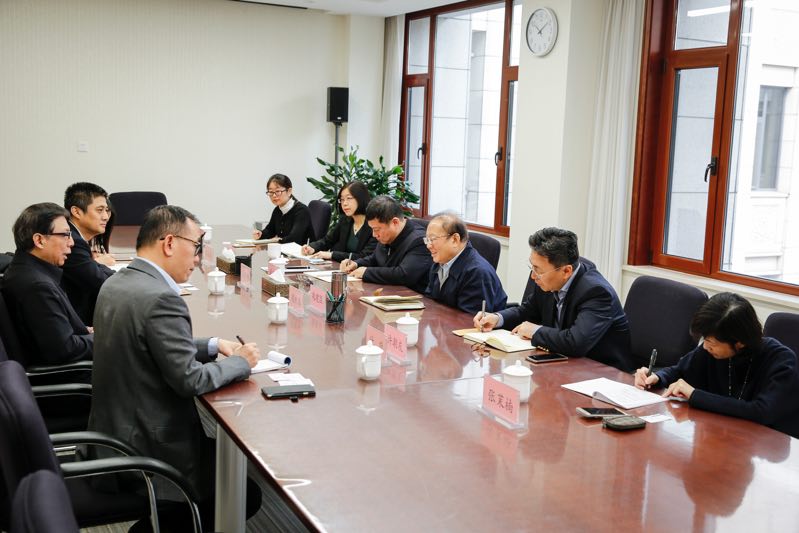 Wei Jianguo expressed his appreciation to Zhou Shuchun for his long-term support to CCIEE, praised China Daily for its cooperation with high-end think tanks, and the efforts it has made to enhance China's discourse power and influence.
Zhou Shuchun introduced the new ideas and measures taken by China Daily to serve the CPC and the country as a whole, and enhance its international communication. In particular, he briefed Wei Jianguo on the establishment of its own think tank, "China Observation". He looks forward to strengthening cooperation with CCIEE and help the leading experts and opinion leaders to spread their ideas and comments overseas. Gao Youming, deputy editor-in-chief, introduced the annual plan of the platform.
Wei Jianguo put forward five specific proposals and three principles for cooperation between the two parties. He looks forward to exploring new ways of cooperation between China Daily and CCIEE, so as to help China enhance its voice in the international arena.