On April 20, 2018, China Center for International Economic Exchanges(CCIEE) held the 106th Monthly Economic Talk, under the theme of "Chinese and International Economies in the First Quarter: Analysis and Outlook. Xu Hongcai, deputy chief economist of CCIEE, chaired the meeting. Zhang Huanbo and Xu Changchun, researchers of CCIEE delivered their speeches respectively.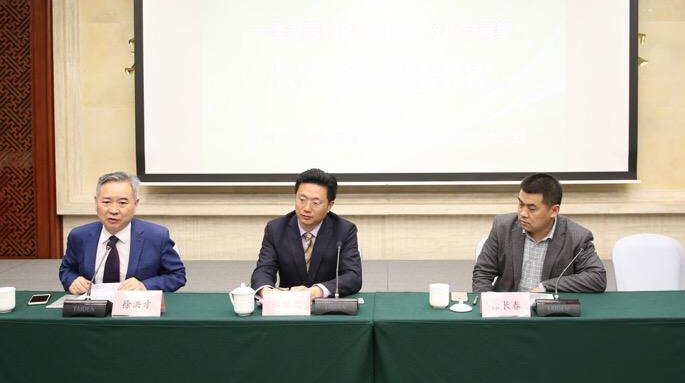 Zhang Huanbo believes that China's macroeconomic development was stable and good in the first quarter. Comparing with the average level of last year, the secondary industry has played an important supporting role in the first quarter. The manufacturing industry increased by 6.7% over the same period of last year, which was basically the same as the national GDP growth. It is expected that the economy will maintain a steady development in the second quarter and the growth rate will remain at about 6.7%. The industrial production will continue to grow and is expected to increase by 6.6%, while the service industry is likely to increase 7.5% approximately. For the urban unemployment rate, it will remain at 5% for a long time. In the future, the Chinese economy will continue its trend of sustainable development.
Xu Changchun analyzed the trends and characteristics of the global economy based on three major economic sectors. He pointed out that the global economy experienced a modest growth in the first quarter. The relatively low unemployment rate, economic growth, and cost of capital imply that the global economy has undergone positive changes. If the "black swan" or "white rhinoceros" incidents do not occur for the rest of the year, the global economy is expected to experience a sound development. It is particularly important to minimize risks in the future, especially the U.S. unilateralism, which breaks the global industrial chain and value chain, may reduce the incremental gains from mutual benefit and win-win results and adversely affect the global economic recovery.
In the Q&A section, experts answered various questions from the media and audience. Researchers from CCIEE, representatives from enterprises, research institutions and news agencies took part in the event.