Delegation of Asia's Mainstream Media Visits CCIEE
Date:2018-05-02
Source:CCIEE
On the morning of April 20, a number of journalists from Asia's mainstream media visited CCIEE. Zhao Jinjun, Vice Chairman of CCIEE and Former Chinese Ambassador to France, Chen Wenling, Chief Economist of CCIEE, and Xu Hongcai, Deputy Chief Economist of CCIEE exchanged their views with 20 journalists from 10 neighboring countries such as Pakistan, India, and Malaysia, on the building of China's Belt and Road project, China's reform and opening up and the achievements made by China in the past 40 years. Li Jinbo, Deputy Director of the Department of Industry Planning of CCIEE, presided over the meeting.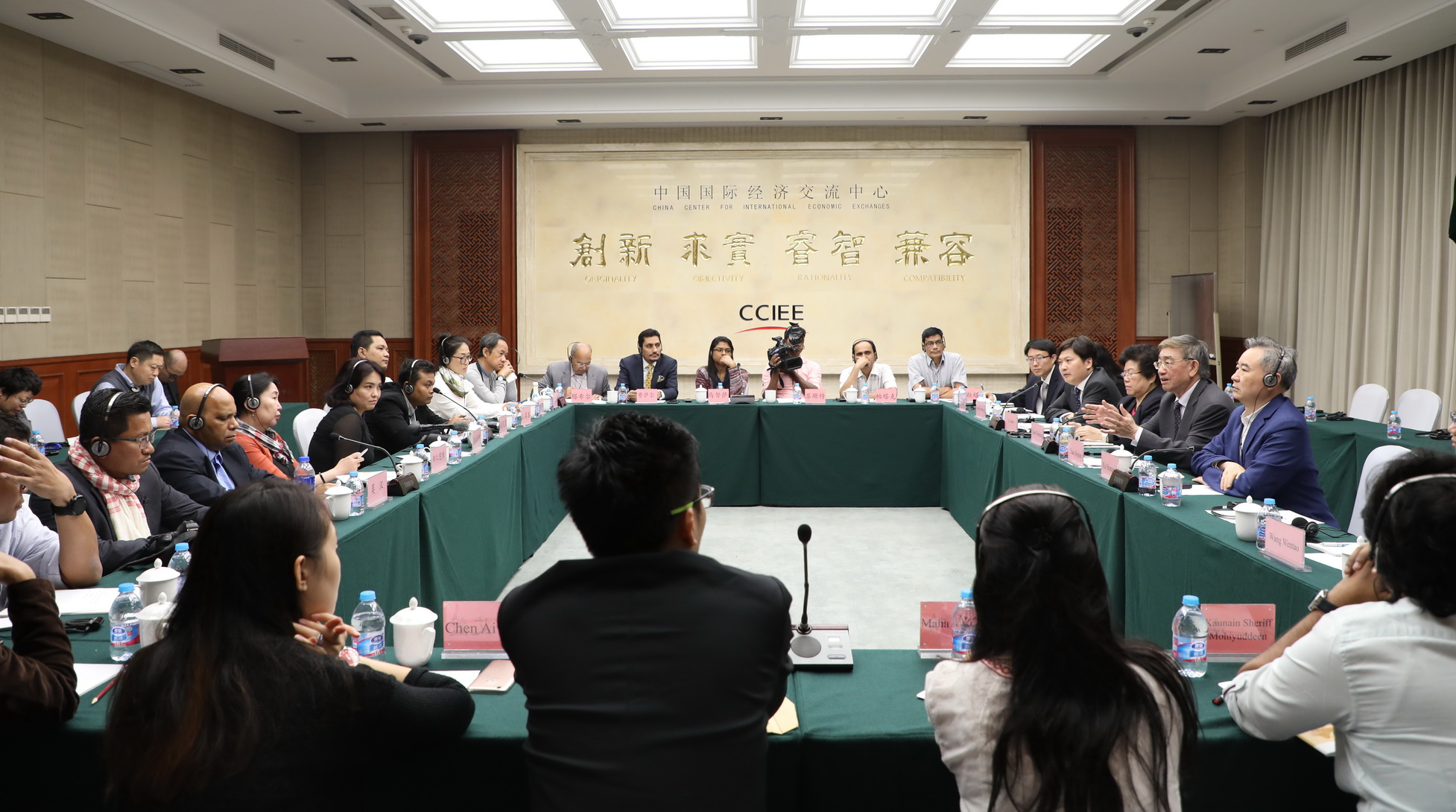 Ambassador Zhao Jinjun introduced the development of CCIEE. As a national high-end think tank, CCIEE is committed to studying the world's economic development, and establishing partnerships with foreign governments, companies, research institutions, social organizations and international organizations, and provide policy advice for government agencies.
Chen Wenling explained the development of China's Belt and Road initiative and the achievements China has made during the past 40 years of reform and opening up. She said that China adheres to the concept of global governance that is based on mutual consultation, joint building and sharing, and the purpose of the Belt and Road Initiative is to promote international cooperation and development and achieve win-win results.
Xu Hongcai briefly introduced the current economic situation in China, saying that China will further expand its opening up, greatly ease market access, create a more attractive investment environment, strengthen intellectual property protection and actively expand imports so that the benefits of China's opening up can be shared by the companies and people in China and the rest of the world.
The two sides also exchanged their views on such issues as the China-US trade relations, China-Indian relations, the Maritime Silk Road and China's foreign policy.