Chen Wenling Meets with the Counselor of Singaporean Embassy Wu Junming
Date:2018-05-02
Source:CCIEE
On the afternoon of April 24, CCIEE Chief Economist Chen Wenling met with Wu Chunming, Counselor of the Singaporean Embassy in Beijing and exchanged views on China-Singapore relations, the cooperation under the Belt and Road framework, and the China-U.S. trade frictions.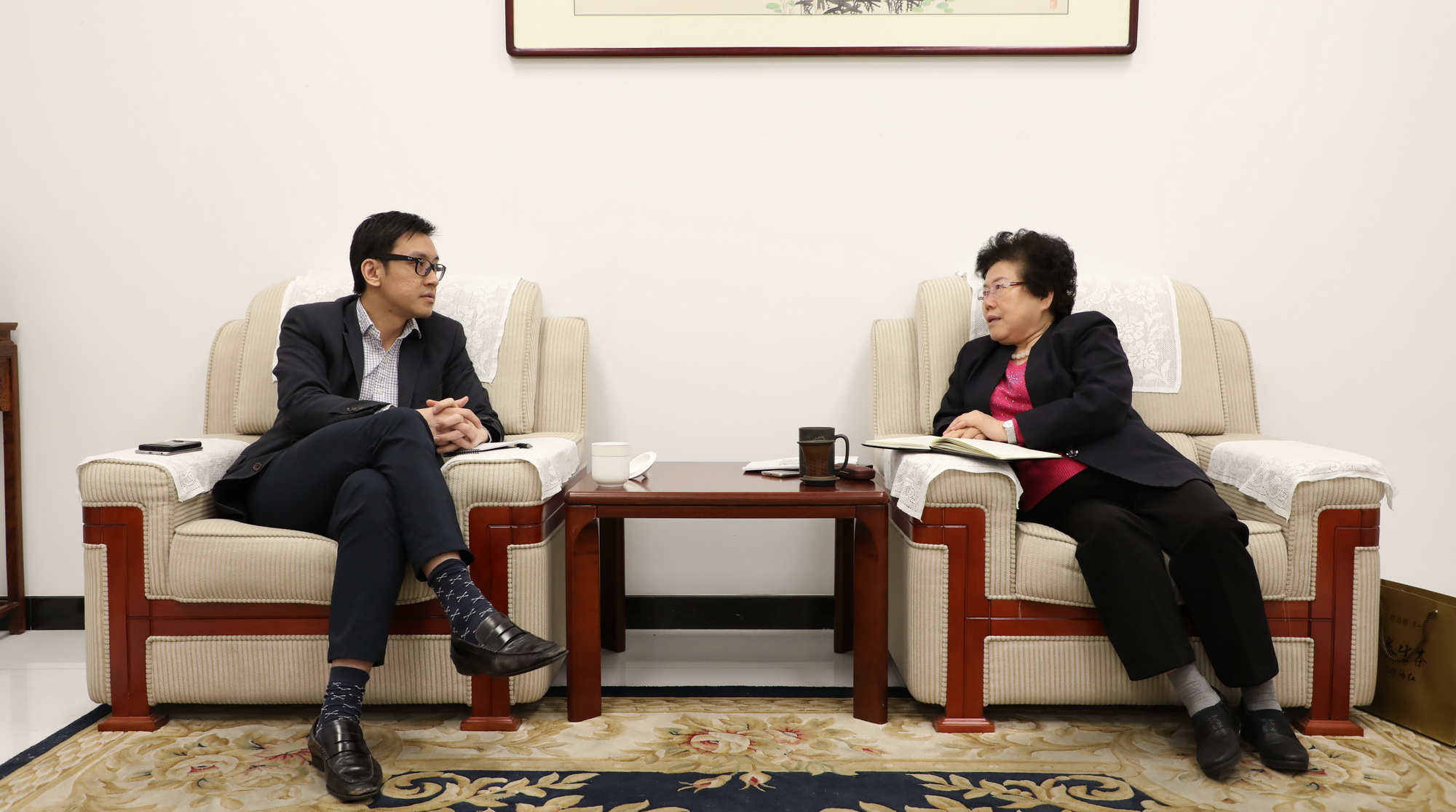 Wu Junming gave a brief introduction of the latest development in the China-Singapore relations and the bilateral cooperation. He said that high-level visits between the Chinese and Singaporean governments, and consensus reached on bilateral cooperation under the Belt and Road framework will help the two countries to create a healthy and stable relationship. Singapore firmly opposes unilateralism and trade protectionism and advocates to resolve differences according to the WTO mechanism. Singapore is willing to actively cooperate with China to strengthen communication and seek common development.
Chen Wenling spoke highly of the efforts made by Singapore in safeguarding the multilateral trading system. Singapore is an important economic and trading partner of China in Southeast Asia and the two nations have huge potential for cooperation. As a flagship project for the cooperation between China and Singapore, the Suzhou Industrial Zone has already made great progress, and the China-Singapore Tianjin Eco-City project has developed very well. In the future, the two governments should promote the development of the soft and hard infrastructure, further strengthen cooperation in the financial and logistics fields, jointly develop the third-party markets, and create the silk road of land, sea and air passages.