CCIEE and Paulson Institute Jointly Host the 2018 Annual Conference on Sustainability
On May 9th, China Center for International Economic Exchanges(CCIEE) and the Paulson Institute jointly held the 2018 Annual Conference on Sustainability in Beijing under the theme of "New Era and New Drivers". Zhang Xiaoqiang, Executive Vice Chairman and CEO of CCIEE, and Wei Jianguo, Vice Chairman of CCIEE presided over the opening ceremony and other sessions respectively. Zhou Xiaochuan, Vice Chairman of the Boao Forum for Asia, Vice Chairman of the 12th CPPCC National Committee and former Governor of the People's Bank of China, and Henry Paulson, Chairman of the Paulson Institute addressed the opening ceremony. Terry Branstad, the United States Ambassador to China, and Shi Zihai, Deputy Secretary-General of the National Development and Reform Commission(NDRC) delivered their keynote speeches. International and Chinese officials, entrepreneurs, experts and scholars expressed their opinions on such topics as environmental protection, green transformation, green financing, smart city construction, green economic development in the Yangtze River basin, and rural revitalization.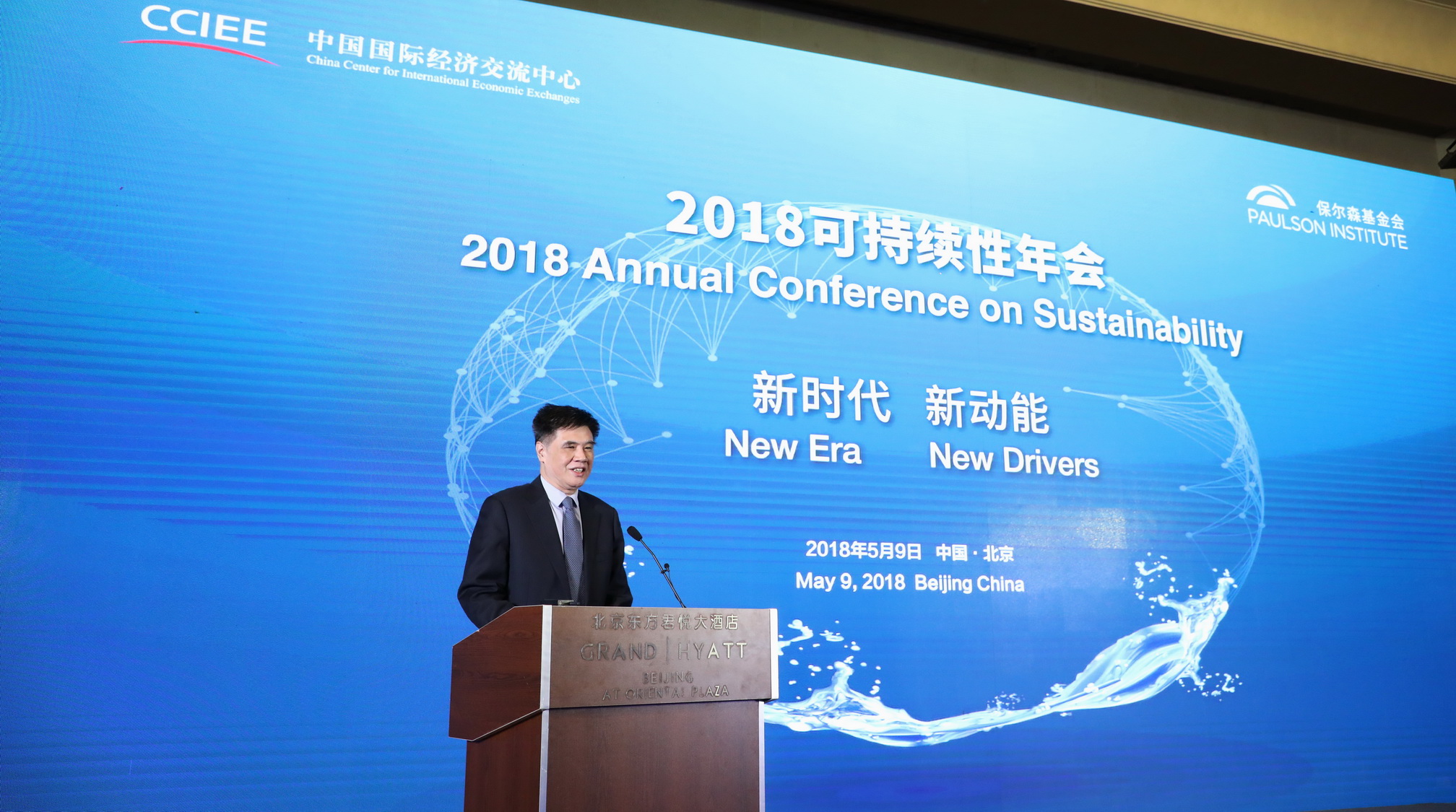 Zhou Xiaochuan introduced the efforts made by China in recent years to deal with environmental and climate change issues, and the major problems facing China's green development. He pointed out that we must give full play to the function of financial markets in supporting green financing, promote the building of green financial infrastructure and system, and strengthen international cooperation on green financing to promote the development of China's green finance.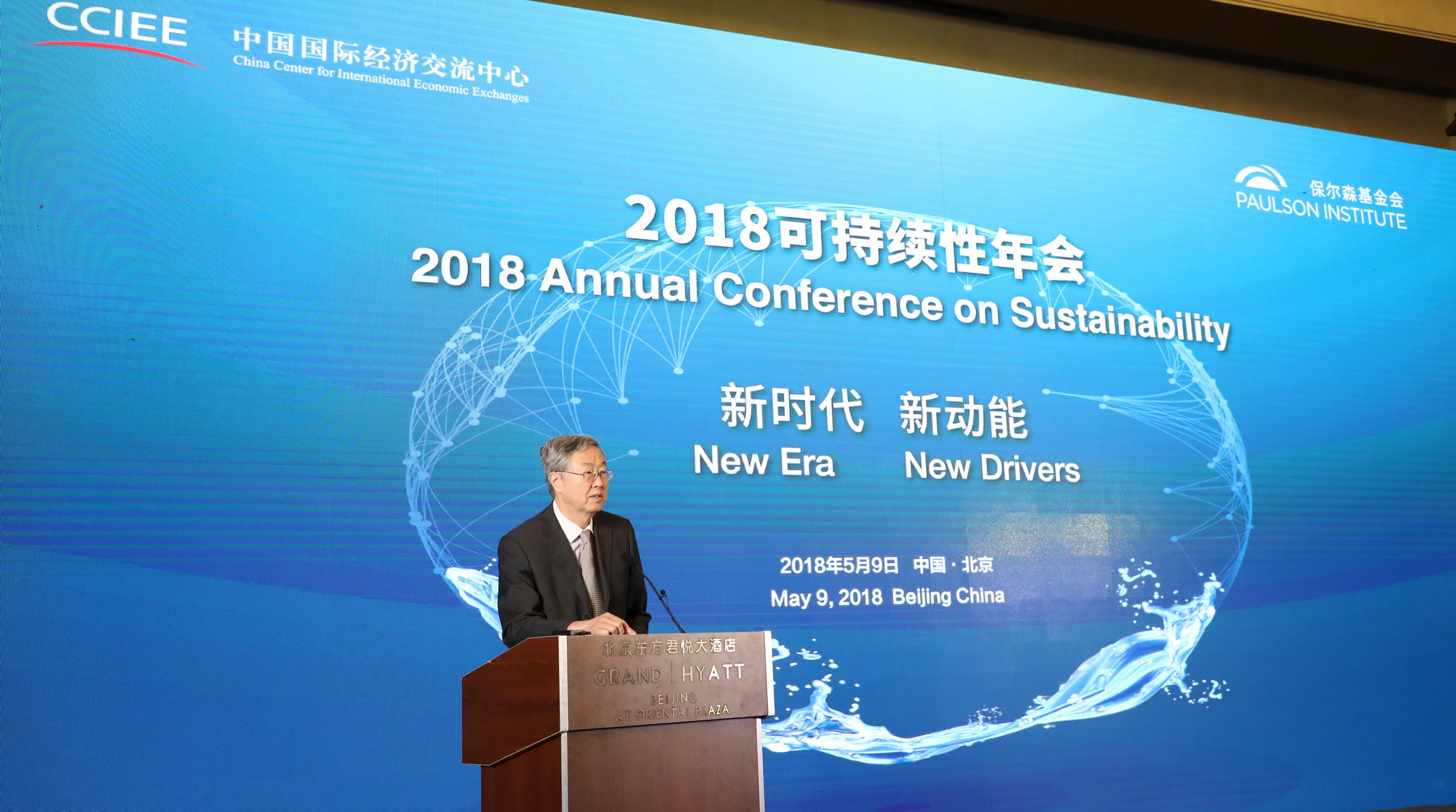 Mr. Paulson expressed his willingness to promote the U.S.-China cooperation on sustainable development and nature protection, and strive to create more opportunities for China and the United States to deal with important global issues by taking complementary and joint actions, as well as promoting a more balanced, secure and fruitful U.S.-China relation.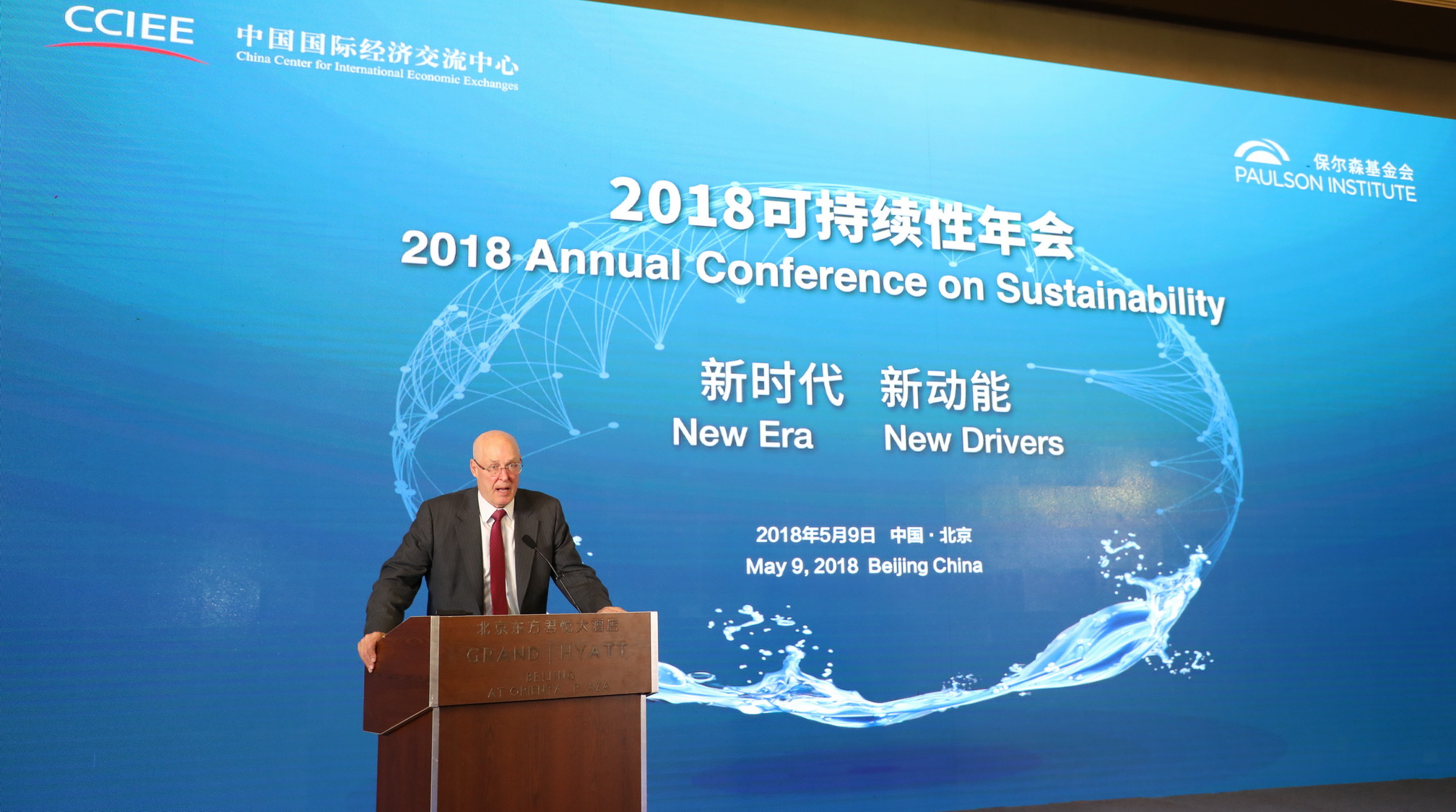 Ambassador Branstad emphasized the importance of strengthening cooperation on energy and green development between the two major economies, affirmed the contribution made by China in promoting the development of new energy, and stated that the United States is willing to cooperate with China in the field of new energy.