CCIEE and Bloomberg Jointly Announce the Forthcoming New Economy Forum
Time:2018-05-16
source:CCIEE
On May 15, 2018, China Center for International Economic Exchanges(CCIEE) and Bloomberg announced that they will hold the "New Economy Forum" in Beijing on November 6-8, 2018. The forum will be co-sponsored by CCIEE and Bloomberg. Dr. Kissinger, former U.S. Secretary of State and National Security Advisor, serves as the Honorary Chairman of the Forum. Zeng Peiyan, former Vice Premier of the State Council of the People's Republic of China and Chairman of CCIEE, and Henry Paulson, former U.S. Secretary of the Treasury, are co-chairs of the forum. Approximately 400 global business leaders and experts will gather together to discuss issues such as technological innovation and social changes.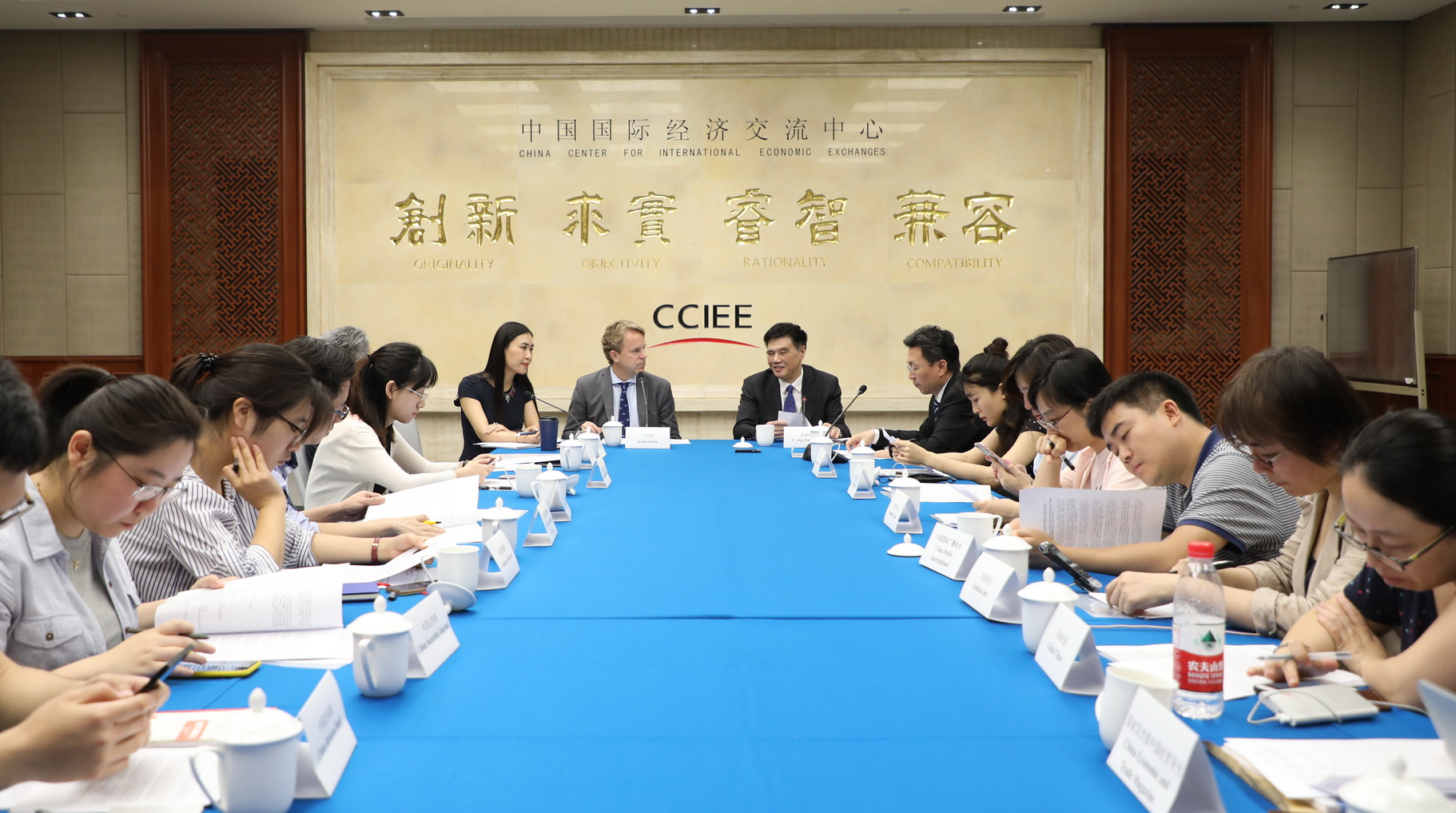 Zeng Peiyan said that the sign of the global economic recovery has become increasingly clear. Trade and investment are rising from the bottom, and the growth of the emerging markets and economies is accelerating. A new round of scientific and technological revolution represented by a new generation of digital information technology is poised for development. The world economy is entering a new growth cycle. In this crucial period, political and business leaders from various countries gather at the Innovation Economy Forum to exchange ideas, reach consensus and propose innovative ideas.
Michael Bloomberg, the founder of Bloomberg L.P. and the Bloomberg Philanthropies said that the global economy is at a historic turning point, China, India, and new economies in Africa, the Middle East and Latin America are playing an increasingly important role in global affairs. We need to create a new platform for global political and business leaders to discuss opportunities and challenges brought by the emerging global order, led by the new economies. The Innovation Economy Forum is committed to promoting cooperation among all parties to discuss global issues such as climate change, social inequality, and social changes brought by technological innovation.
The Advisory Committee of the forum has 24 members, including Ban Ki-moon, former UN Secretary-General, Tung Chee Hwa, Vice Chairman of the National Committee of the Chinese People's Political Consultative Conference and former Chief Executive of the Hong Kong Special Administrative Region, Zhou Xiaochuan, Vice Chairman of the Boao Forum for Asia, Chief Representative of the Chinese Government and former Governor of the People's Bank of China. The Innovation Economy Forum has received strong support from 11 founding partners and its management team will participate as the guest of honor in the forum.
The forum aims to promote high-level frank dialogue and discuss the opportunities and challenges facing China, India and new economies in Africa, the Middle East and Latin America in the process of leading the global transition.