CCIEE Deputy Chief Economist Xu Hongcai Meets with the Economic Affairs Official of the US Embassy in China
Date:2018-08-01
Source:CCIEE
On the afternoon of July 24th, CCIEE Deputy Chief Economist Xu Hongcai met with Ramon Negron, head of the macro and industrial group of the Economic Affairs Office of the US Embassy in China, and exchanged views on the US-China economic and trade relations.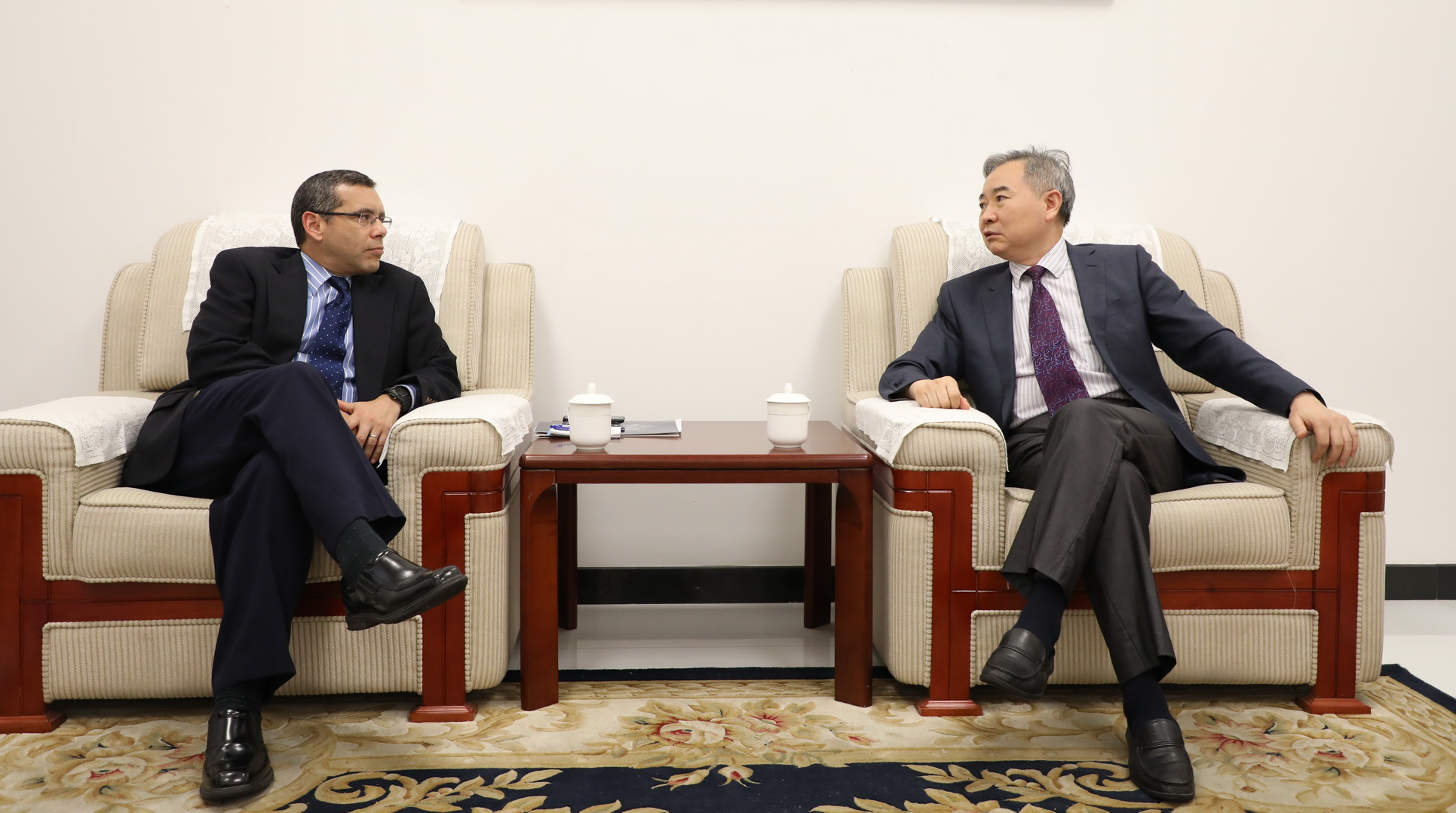 Xu Hongcai said that as the two major economies of the world, the development of the US-China economic and trade relations has a significant impact on the global economic development. China has always opposed trade protectionism, unilateralism and isolationism, and is a committed defender of the world's multilateral trading system. Since its WTO entry, China has strictly abided by the rules, earnestly fulfilled its obligations, and made positive contributions to promoting the global economic recovery. The trade war will not solve any problems, it is not conducive to the healthy and stable development of the world economy and trade, and will hurt both countries. CCIEE has maintained long-term exchanges and cooperation with relevant departments of the US Chamber of Commerce, the Peterson Institute for International Economics and other think tanks and hopefully, this kind of non-governmental exchanges will contribute to the healthy development of the US-China trade.
Ramon Negron spoke highly of the work done by CCIEE in terms of promoting the US-China economic and trade cooperation, saying that the US-China trade frictions are related to macroeconomic market issues and caused by America's desire to reduce the US-China economic and trade imbalance. The Economic Department of the US Embassy in China is willing to conduct more extensive exchanges and cooperation with CCIEE.