Zhang Xiaoqiang Meets with the Delegation of the Foreign Affairs Committee of the British Parliamentary Lower House
Date:2018-09-18
Source:CCIEE
On September 18, CCIEE Executive Vice Chairman Zhang Xiaoqiang met with the delegation of the Foreign Affairs Committee of the House of Commons, the Lower House of the British Parliament, led by the Committee Chair Tom Tugenhart. Xu Hongcai, Deputy Chief Economist of CCIEE, Xu Chaoyou, Director-General and Yuan Youwei, Deputy Director of the Department of External Affairs, Li Jinbo, Deputy Director of the Industrial Planning Department, and other CCIEE staff were also present at the meeting.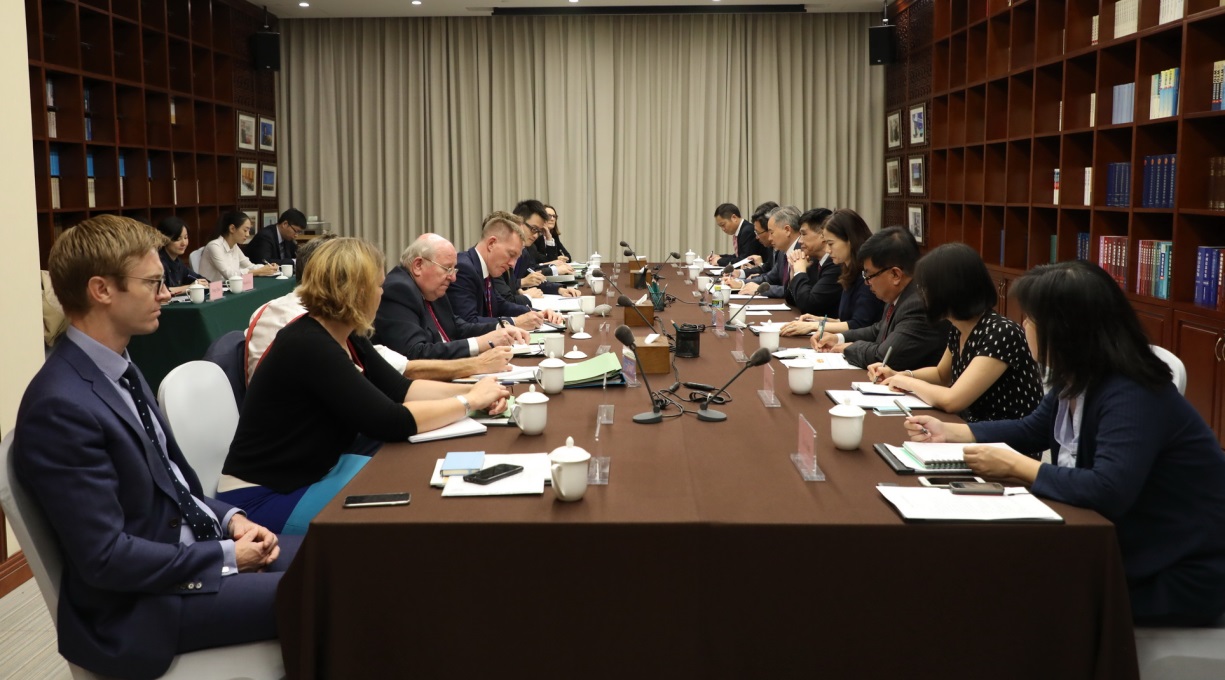 Zhang Xiaoqiang introduced the progress of the Belt and Road project and said that President Xi Jinping's state visit to the UK in 2015 opened the "golden age" for the UK-China relations. The building of the Belt and Road is based on the needs of globalization and further reform and opening up of China, with the aim of building a platform for more inclusive and sustainable development through pragmatic cooperation. Despite different politics, economy and culture of the 64 countries along the route, and some shortcomings, the building of the Belt and Road has made great achievements since it was implemented five years ago, such as the flagship project of the China-Pakistan Economic Corridor.
Mr.Tugenhart said that this is the first time that the British parliamentary delegation visits China in the past 10 years and hopefully, more parliamentary exchanges will help them better understand China and strengthen cooperation.
The two sides also exchanged views on China's current economy, China's role in international finance and the Brexit.