CCIEE Deputy Chief Economist Xu Hongcai Meets with Dr. Yunyong Thaicharoen, Executive Vice President and Chief Economist of Thailand Siam Commercial Bank
Date:2018-09-25
Source:CCIEE
On September 21, Xu Hongcai, Deputy Chief Economist of CCIEE met with Dr. Yunyong Thaicharoen, First Executive Vice President and Chief Economist of the Siam Commercial Bank of Thailand. The two sides exchanged their views on China's current economy, the US-China economic and trade relations and global financial stability. Staff from the Economic Research Department, the Industrial Planning Research Department, the Information Department and the Department of External Affairs attended the meeting.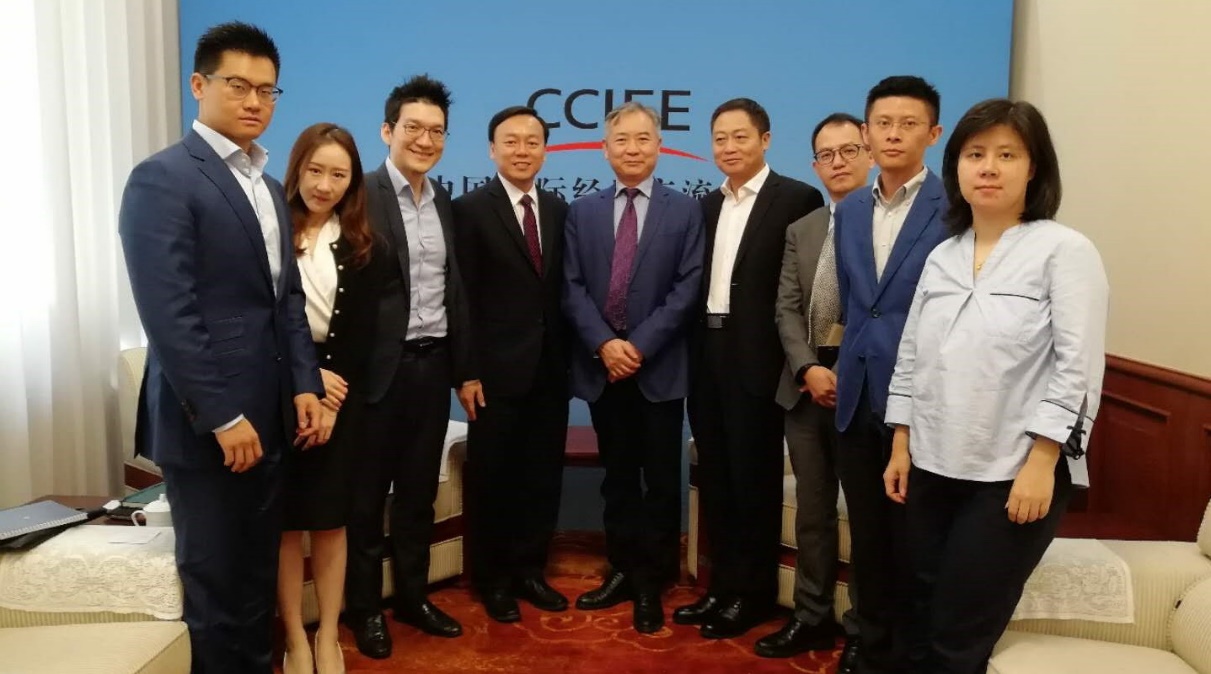 Xu Hongcai said that China always opposes trade protectionism, unilateralism, isolationism and any kind of bullying, firmly upholds the rules-based and multilateral trading system, strictly follows WTO rules, and earnestly fulfill its obligations. The US-China trade frictions will destabilize the world economy and harm both sides. The Chinese government has always committed to improve the business environment and treated foreign-invested companies in China equally and protects their interests, regardless of their ownership.
Dr. Yunyong Thaicharoen agreed with Xu Hongcai and hopes to strengthen cooperation with CCIEE in the future.