On the morning of October 17, CCIEE Executive Vice President Zhang Xiaoqiang met with Stephen Perry, Chairman of Britain's 48 Group Club. Xu Chaoyou, Director-General of the Department of External Affairs, and other CCIEE staff were also present at the meeting.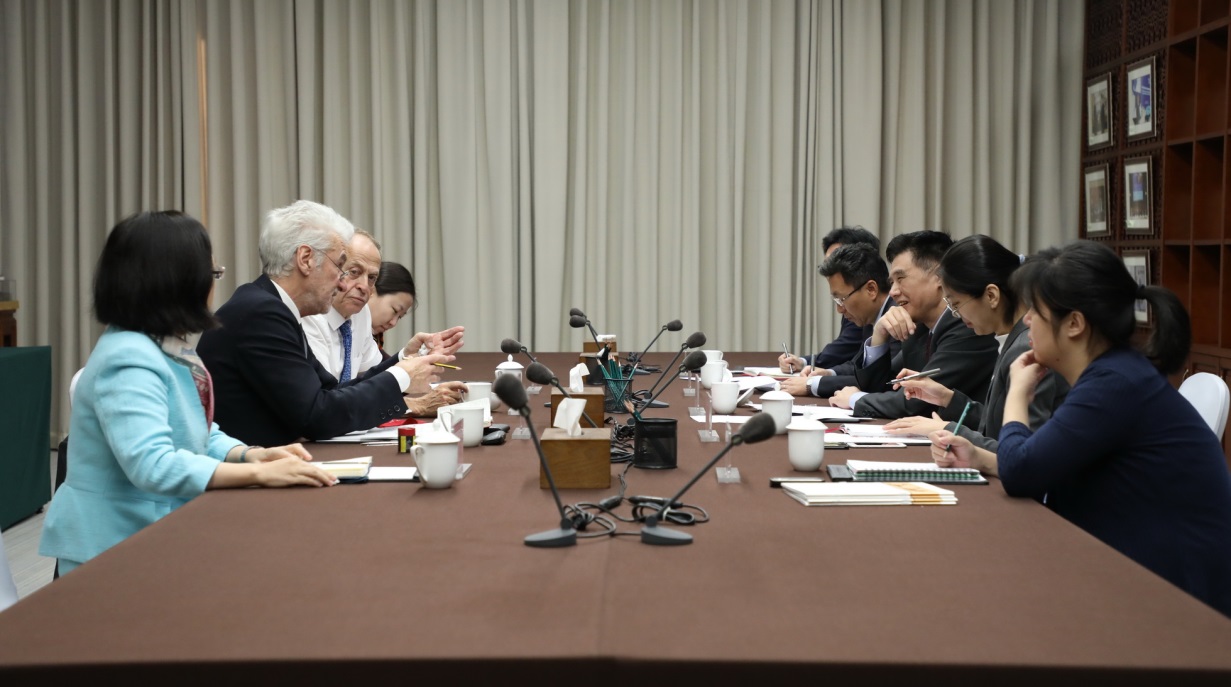 Zhang Xiaoqiang said that this year marks the 40th anniversary of China's reform and opening up, which have brought tremendous development to China. However, China is still a socialist developing country, its national income per capita is one-fifth of that of the United Kingdom and one-seventh of the United States, and 34 million people are still living below the poverty line. Although globalization has experienced some problems during its development, countries around the world should remain united and promote the pace of development. Trade protectionism will ultimately harm others without benefiting anyone. On the contrary, cooperation will help the world to develop and countries need to understand each other better. The Belt and Road initiative welcomes more countries to take part and it will help to promote global development.
Perry introduced the efforts made by the 48 group club to promote the development of relations between the UK and Europe and China. He will continue to strengthen communication between Chinese and western enterprises represented by the UK so as to enhance mutual understanding.
The two sides also exchanged views on US-China trade frictions, China-EU cooperation, and joint development in third-party markets.