CCIEE Vice Chairman Wei Jianguo Meets with Delegation of the Sino-Israel Global Network & Academic Leadership
On the morning of October 23, Wei Jianguo, Vice Chairman of CCIEE, met with Carice Witte, Founder and Executive Director of the Sino-Israel Global Network & Academic Leadership (SIGNAL), Marc Zell, Vice President of Republicans Overseas, Inc., Harold Rhode, senior researcher of SIGNAL, Xu Chaoyou, Director-General of the Department of External Affairs of CCIEE, and Li Jinbo, Deputy Director of the Industry Planning Department also attended the meeting. The two sides conducted in-depth exchanges on topics such as China-Israel cooperation on the Belt and Road Initiative and strengthening cooperation between the two countries.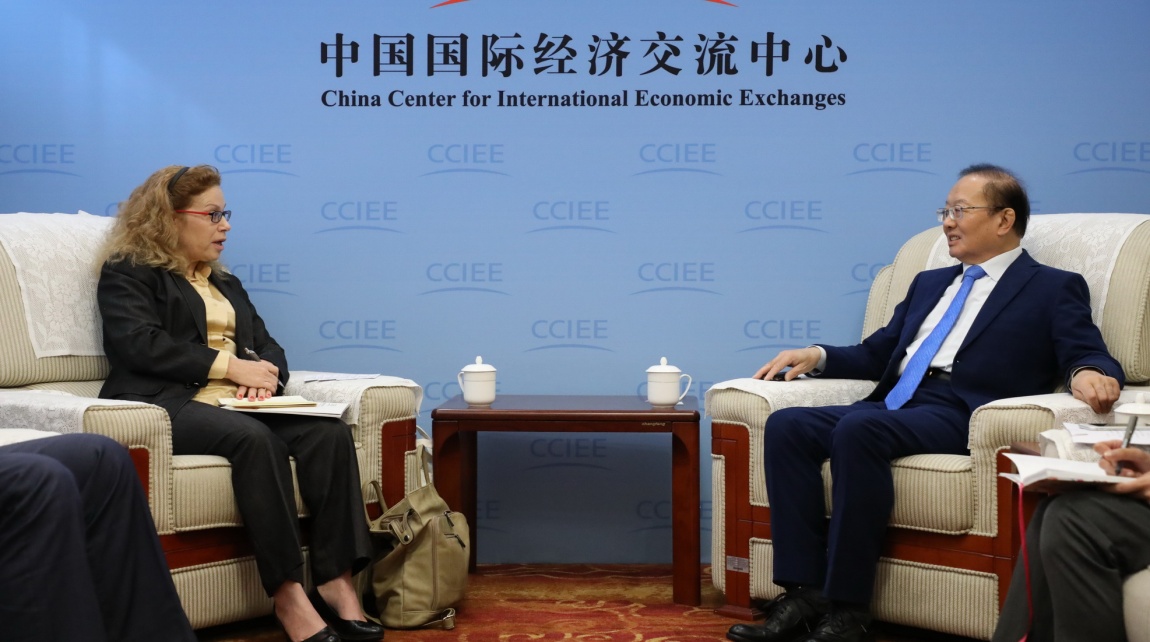 Wei Jianguo said that China and Israel have always enjoyed good exchanges and Israel can participate in the construction of various fields of the Belt and Road, such as innovation, agriculture, high technology, genetic engineering and climate change. Furthermore, the two countries can develop third-party markets together.
Carice Witte expressed that Israel is willing to cooperate with China in the above-mentioned fields under the framework of the Belt and Road so as to jointly promote a win-win outcome for countries along the Belt and Road.
Mark Zell pointed out that Jewish groups have been influential in the United States and they can serve as a bridge to promote communication and understanding between China and the United States.
The two sides also briefly introduced their respective institutions and exchanged views on promoting cooperation and exchanges in the future.