CCIEE Principal Researcher Zhang Yansheng Meets with the Delegation of the Policy Research Institute, Ministry of Finance, Japan
On October 23, 2018, Zhang Yansheng, principal researcher of CCIEE, met with the delegation of the Policy Research Institute, Ministry of Finance, Japan, led by the senior research fellow Tanaka Osamu. The two sides exchanged views on China and the world's economy.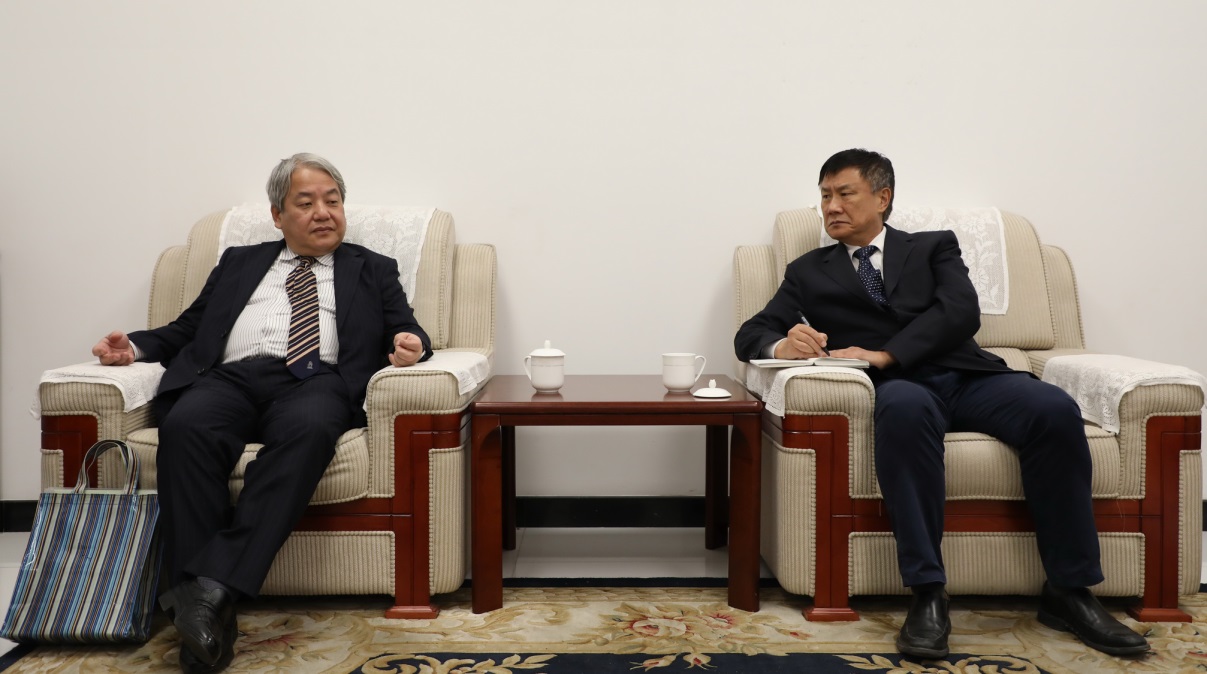 Tanaka Osamu said that in response to the escalation of US-China trade frictions, China should promote the reform of state-owned enterprises, intellectual property protection and property rights protection to win the support of economies such as Japan and the European Union. Having considered the trend of anti-globalization, China should actively join the CPTPP. China's accession will be very popular as the US withdraws from it. China should promote RCEP first, then join CPTPP, and finally promote the free trade agreement with the EU. He suggested that the Chinese government should make the best use of the bridging role played by the China-Japan CEO and Former Senior Officials' Dialogue, co-hosted by CCIEE and the Japan Business Federation. If Chinese and Japanese companies can complement each other's advantage by establishing an effective dialogue mechanism, European and American companies will follow the suit to achieve the win-win outcome.
Zhang Yansheng noted that China has learned the most important lessons from its own history. First, expanding opening up is China's basic national policy and China will not go backward. Secondly, the essence of opening up is reform, and the general direction of reform will not be changed. Thirdly, the reform and opening up can not be completed overnight and the transformation from high-speed to high-quality development is a painful process. Zhang Yansheng said after jointly promoting cooperation in the third-party market, CCIEE and the Japan Business Federation should jointly promote globalization and China-Japan cooperation in all aspects, so that the two countries can become an important force of development in Asia and the world.