CCIEE Vice Chairman Zhang Dawei Meets with Ms. Teiko Sasano of Japan Health and Longevity International Communications Association
Date:2019-05-16
Source:CCIEE
On March 5, 2019, CCIEE Vice Chairman Zhang Dawei met with the delegation from Japan Health and Longevity International Communications Association (HLI), led by Ms.Teiko Sasano, and exchanged views on issues such as the aging population in China and Japan. Jiang Chunli, Director of the Information Department, and members of the research group on the medical care system in an aging society also attended the meeting.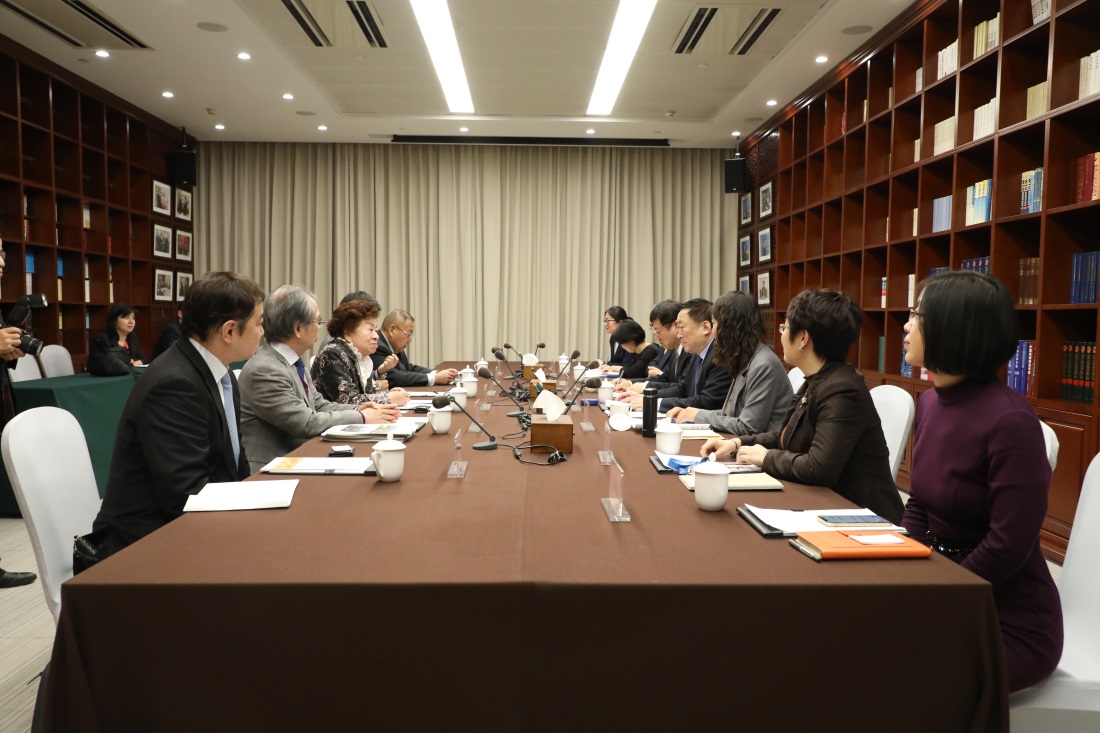 Zhang Dawei said that both China and Japan are under great pressure to cope with the aging population. In this year's "Government Work Report", Chinese Premier Li Keqiang proposed to continue expanding the pilot project of long-term care insurance system in 2019. The "Social 5.0 Strategy" of the Japanese government has put forward new ideas to solve the problems associated with an aging population and low birth rate. He hoped that China and Japan can carry out exchanges in research fields and industrial cooperation, and explore new mechanisms for China-Japan cooperation in the new era.
Teiko Sasano said that as an old friend of CCIEE, she is very impressed with the research team of medical care system in an aging society. The experience accumulated by Japan in dealing with an aging population and low birth rate can offer a great reference for China. The two sides should strengthen mutual learning and promote the implementation of specific projects.
The two sides stated that they will strengthen exchanges and cooperation in the future.