CCIEE Executive Vice Chairman Meets with the Deputy Executive Director of the International Energy Agency, Paul Simons
Date:2019-03-01
Source:CCIEE
On February 25, 2019, CCIEE Executive Vice Chairman Zhang Xiaoqiang met with Paul Simons, Deputy Executive Director of International Energy Agency (IEA). The two sides exchanged views on global issues and China's energy development. Xu Chaoyou, Director-General of the Department of External Relations, Jing Chunmei, Deputy Director of the Information Department, and other CCIEE researchers were also present at the meeting.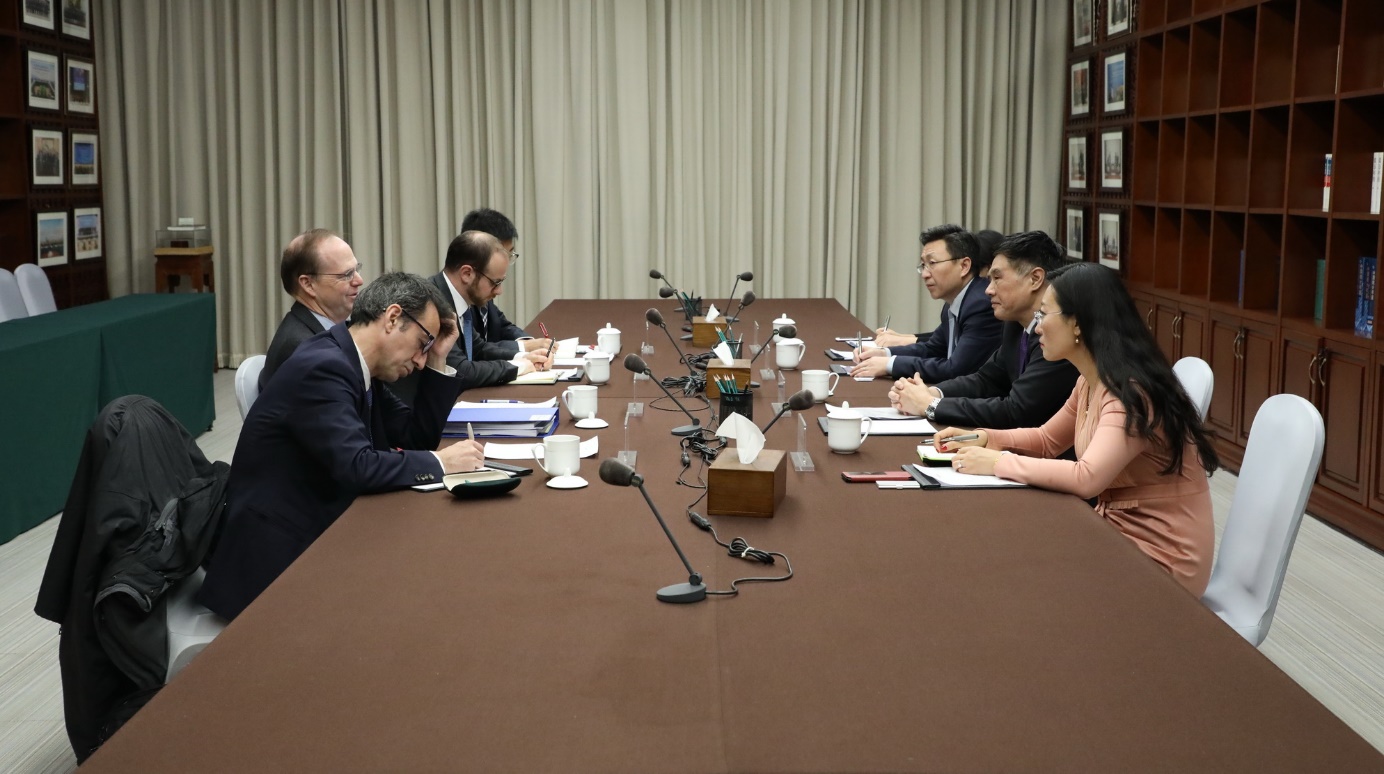 Zhang Xiaoqiang said that as the world's largest energy and coal consumer, oil and gas importer, China attaches great importance to energy restructuring and green transformation. In recent years, China has continued to promote revolution in energy production and consumption, and made a lot of efforts in increasing clean energy consumption such as natural gas, promoting the green development of the power industry and reducing the energy consumption per unit of GDP. Although China's coal consumption rebounded slightly in 2017, which has played a role in driving global coal consumption growth, China's goal of reducing coal consumption will not be changed.
Paul Simons pointed out that IEA is committed to building a stable and sustainable global energy market and China's energy market is closely related to the global energy market. In recent years, China has made great contributions to the development and transformation of the global energy market. He is very optimistic about China's energy transformation and green development goals, and hopes to strengthen cooperation with China in the areas of the electricity market, natural gas market reform and climate change.
Jing Chunmei introduced the key work and major progress Chinas has made in the reform of power and the oil and gas market. She said that IEA has rich experience in promoting oil and gas market reform, and hopes that IEA can support CCIEE in energy market research.
The two sides also exchanged views on future developments in the oil and gas markets, energy technology innovation, and reduction in clean energy costs.