CCIEE Vice-Chairman Wei Jianguo Meets with Pini Zalo, Baba, Chairman of Thai-Chinese Culture Promotion Committee
Date:2019-06-11
Source:CCIEE
On June 10, 2019, Wei Jianguo, Vice-Chairman of CCIEE, met with Pini Zalo, Baba, Chairman of the Thai-Chinese Culture Promotion Committee and former Deputy Prime Minister of Thailand. The two sides exchanged views on bilateral trade, economic and cultural exchanges, and discussed projects promoting Sino-Thai cooperation in culture, economy, trade and tourism. Zhang Yongjun, deputy chief economist of CCIEE, and Han Yihu, general manager of China Economic Consulting Corporation, were also present at the meeting.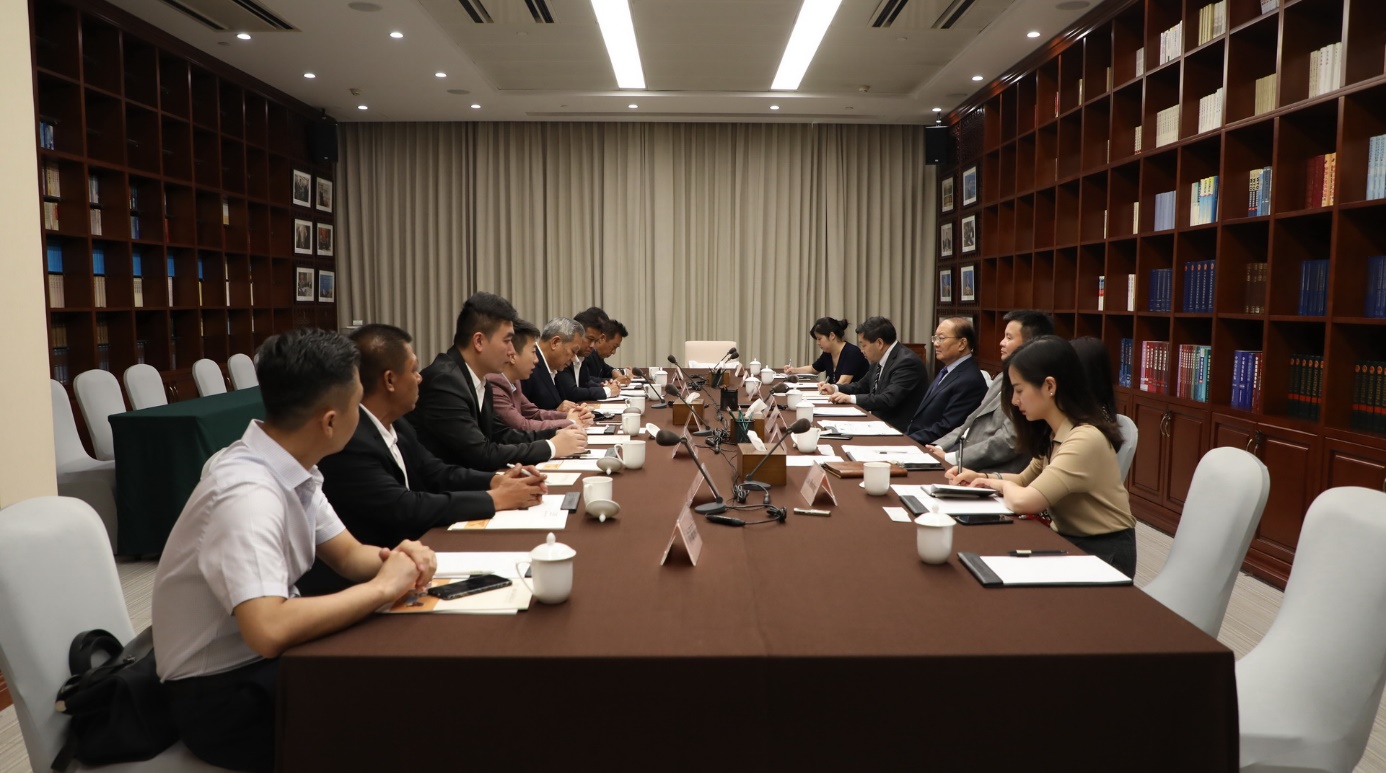 Pini said that China and Thailand have always had good relations, and the cooperation in the fields of economy, trade and tourism is strong. In the future, the trade volume between China and Thailand will increase substantially. The Thai-Chinese Culture Promotion Committee is an official non-profit organization of the Ministry of Culture of Thailand, which aims to promote Thai-Chinese cultural exchanges. At present, the agency is cooperating with relevant Chinese enterprises in Shanghai to develop projects in trade, culture and tourism. Furthermore, they are trying to establish a more formal and comprehensive platform for China-Thai trade. He hopes that CCIEE can help these projects and make them a benchmark for Sino-Thai cultural, economic, trade and tourism cooperation along the Belt and Road route. He also said that Thailand welcomes more Chinese companies to invest, and more Chinese tourists travel to Thailand. Thailand will also fully promote economic and trade cooperation between ASEAN countries and China.
Wei Jianguo said that the exchanges and cooperation between China and Thailand in trade, tourism and culture have made significant progress. In terms of trade, China was Thailand's largest export market and the largest source of imports in 2018, making it the largest trading partner of Thailand. In 2019, the total trade volume between China and Thailand is expected to exceed 100 billion US dollars. In terms of tourism, the number of Chinese tourists to Thailand reached 10.43 million in 2018, making it the largest source of international tourists. China and many countries in Europe and Africa are also carrying out a series of cultural and tourism projects. In addition, the number of middle-income group in China will continue to increase, which means the consumer market has great potential. CCIEE is willing to provide support for the cooperation in economy, trade and tourism between China and Thailand.