CCIEE Vice Chairman Zhang Dawei Meets with Li Guoxiang, Director of the New-Old Driving Force Conversion Management Committee in Jinan
Time:2019-08-19
source:CCIEE
On August 16, 2019, CCIEE Vice Chairman Zhang Dawei met with Li Guoxiang, director of the New-Old Driving Force Conversion Management Committee in Jinan, exchanging their views on the planning and construction of the new-old driving force conversion zone. Yang Xuzhen, Director of the Economic Research Department of CCIEE, and Deputy Director Liu Xiangdong were also present at the meeting.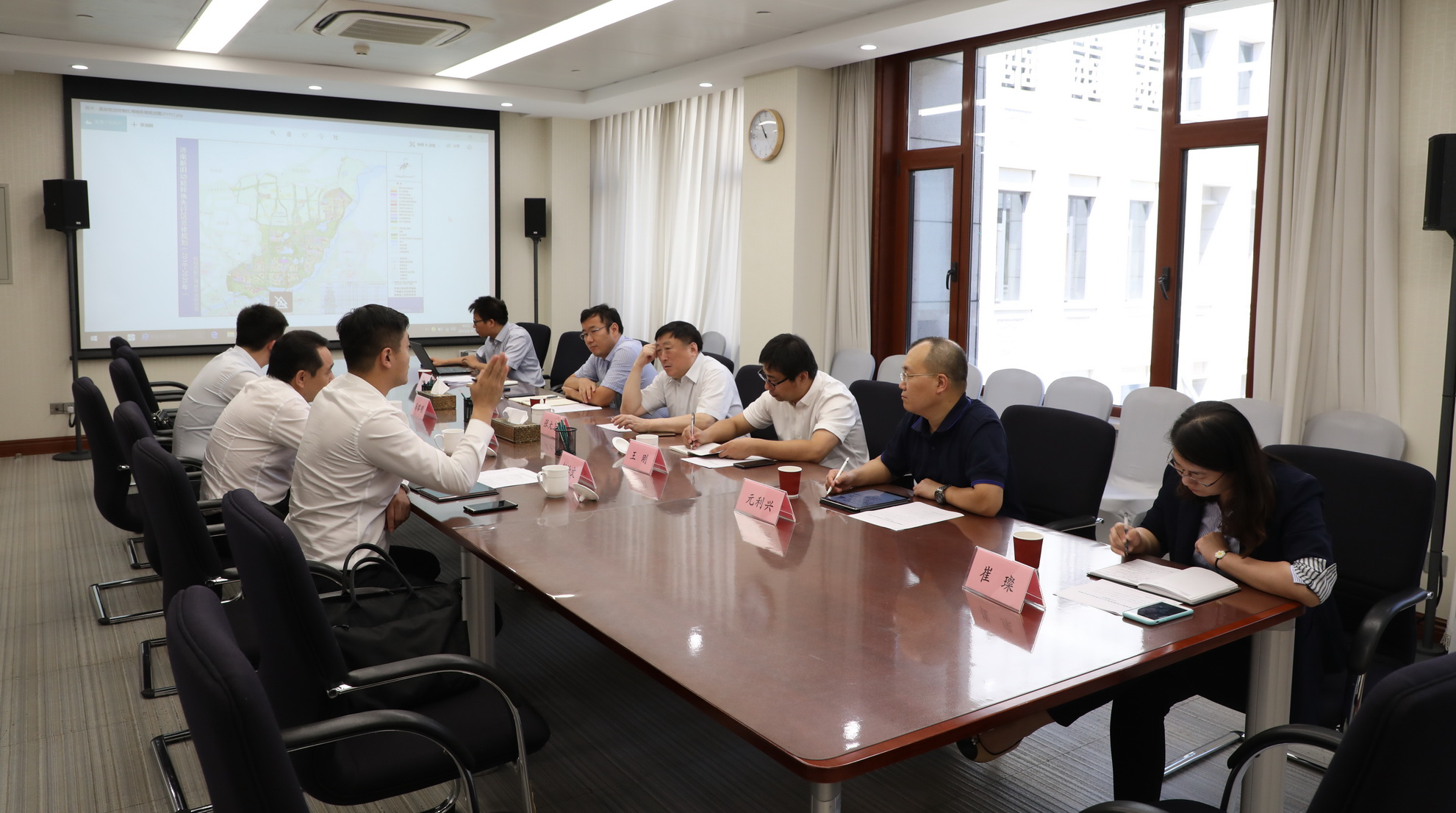 Zhang Dawei said that the new-old driving force conversion zone in Jinan is of great significance to the development of new economic driving force in Shandong Province. The construction of this conversion zone should seize new technologies, new models and new industries, while taking the local conditions into consideration to bring new driving force to the development of Shandong Province.
Li Guoxiang introduced the background, planning and difficulties encountered in the development of the conversion zone, and expressed his willingness to conduct consulting and cooperation with CCIEE.
At the end of the meeting, the two sides agreed to strengthen exchanges and cooperation in the future and promote the construction and development of the conversion zone.