CCIEE Chairman Zeng Peiyan Meets with South Korean Ambassador to China, Jang Ha-sung
Time:2019-09-17
source:CCIEE
On September 17, 2019, CCIE Chairman Zeng Peiyan met with Jang Ha-sung, South Korean Ambassador to China and his colleagues. The two sides had an in-depth discussion on the current world and Chinese economy, China-ROK economic and trade cooperation and other issues. Zhang Xiaoqiang, Executive Vice-Chairman and Director of the Executive Board of CCIEE, Xu Chaoyou, Director-General of the Department of External Affairs, and the minister-counselor of the Korean Embassy to China were also present at the meeting.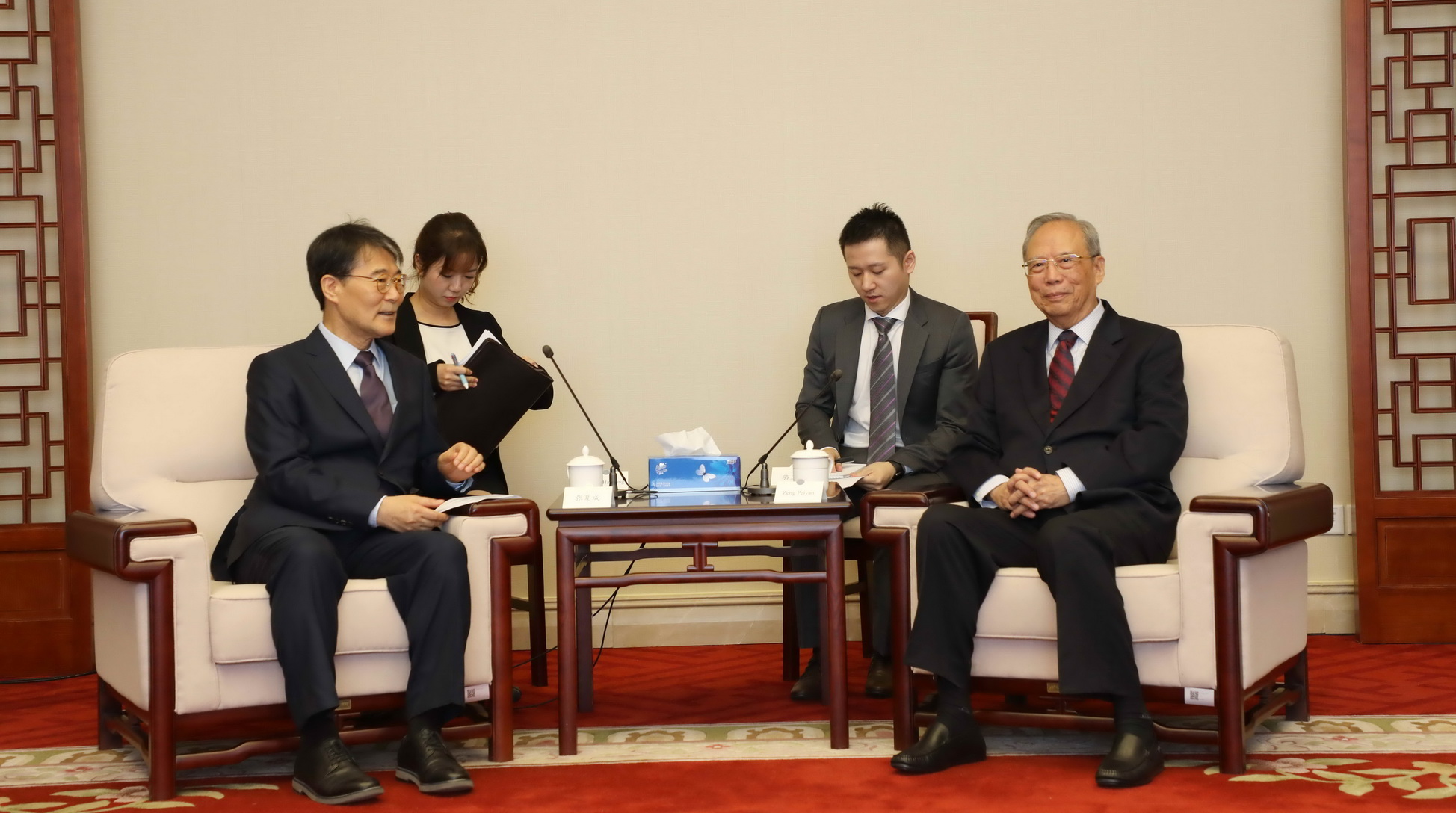 Zeng Peiyan said that the current unilateralism and trade protectionism have disrupted the global economic order, damaged the stability and security of the industrial chain and supply chain, and adversely affected the prospects of global economic growth. Since the beginning of this year, China's economy has made progress while maintaining its stability. Important reform and opening measures have been launched to further unleash China's economic growth potential. The economic and trade exchanges between China and South Korea have achieved remarkable results. The two countries should continue to actively cooperate in global economic governance, regional economy, key industries, and third-party markets. CCIEE is willing to work with relevant Korean institutions to promote new progress in China-ROK economic and trade relations through entrepreneurial dialogues and other means.
Ambassador Jang Ha-sung said that the current trade protectionism policy is not conducive to global and regional economic development, and both South Korea and China have been affected adversely. The economies of South Korea and China are complementary. Amid the current situation, it is particularly important to further strengthen exchanges and cooperation between the ROK and China in various aspects. The "China-Korea CEO and the former Senior Officials' Dialogue", jointly organized by CCIEE and the Korea Chamber of Commerce and Industry (KCCI), plays an important role in strengthening exchanges and cooperation between the two sides. The Korean Embassy in China will actively provide support and assistance to this dialogue.