CCIEE Holds 124th "Monthly Economic Talk"
Date:2019-12-03
Source:CCIEE
On November 27, 2019, CCIEE held the 124th "Monthly Economic Talk" under the theme of "RCEP and Regional Economic Cooperation". Wei Jianguo, Vice Chairman of CCIEE, presided over the meeting. Zhang Yansheng, Principal Researcher of CCIEE, Shen Minghui, Researcher of the Asia-Pacific Research Institute of the Chinese Academy of Social Sciences, Secretary-General of the Asia-Pacific Economic Organization and East Asian Cooperation Center, Yuan Bo, Researcher and Deputy Director of the Asian Research Institute, the Ministry of Commerce, delivered their speeches respectively.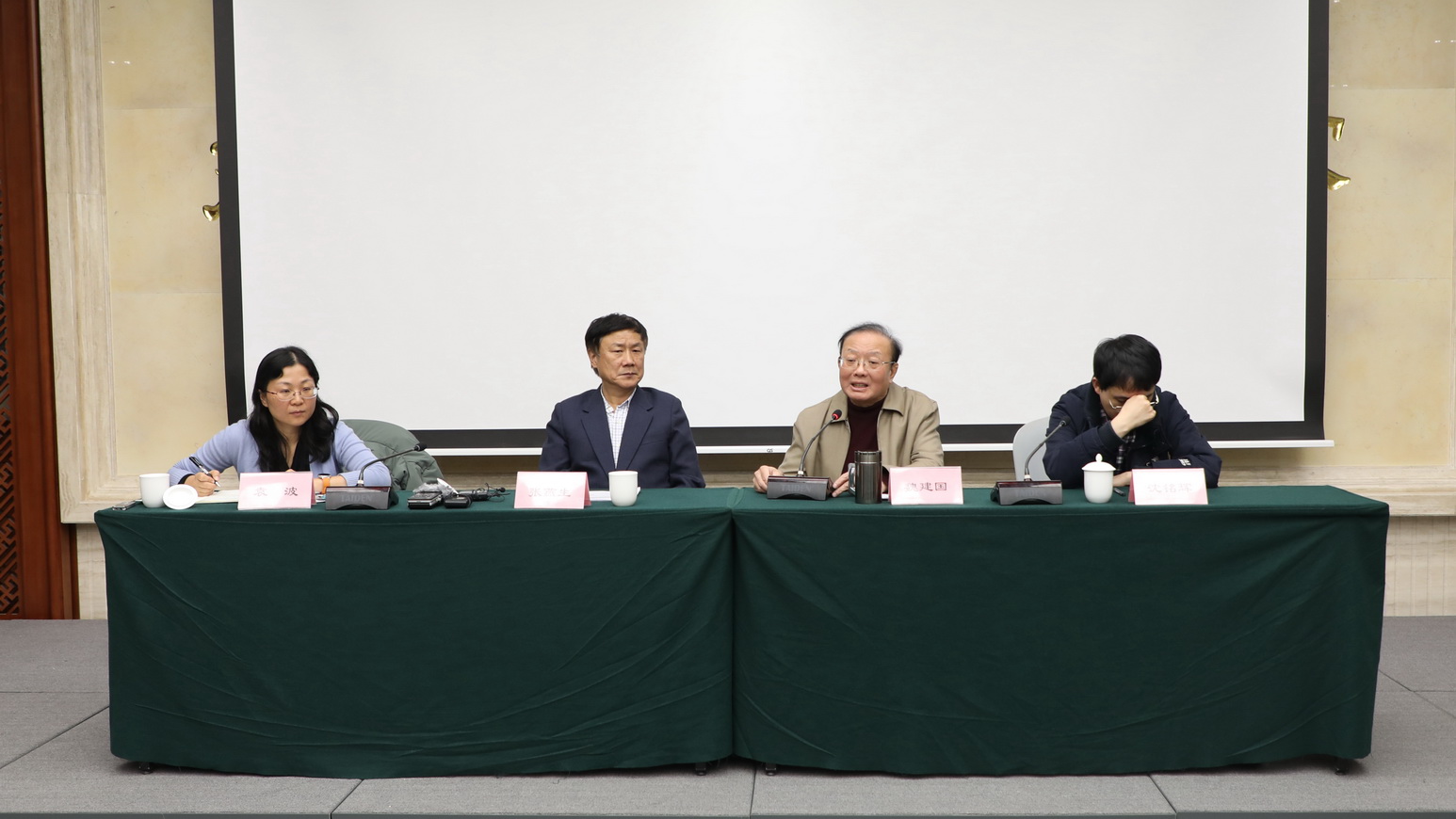 Zhang Yansheng believes that if the Regional Comprehensive Economic Partnership (RCEP) is reached, the area covered by the agreement will become the largest free trade area in the world and a zero-tariff policy will be implemented in 16 countries. As a result, China's gross domestic product (GDP) will be boosted by 0.55% and China's total exports will increase by 3.15%. In the process of promoting the signing of the RCEP, China needs to maintain the "Chinese characteristics" when consolidating institutional opening-up with international standards and rules. While introducing competition, advanced technology, equipment and talents, we should ensure that key technical equipment and human resources are controllable. In terms of expanding opening-up in important areas such as finance, energy, food, science and technology, information, and biology, we must ensure national security and risk prevention.
Shen Minghui pointed out that if the RCEP is reached, it will become the world's largest regional free trade agreement with the largest population and the biggest potential. Its significance to global economic development cannot be ignored. In the East Asian production network with China at its core, internal trade has played an important role in promoting regional economic development. The trade protectionism has had a negative impact on regional economic development but possible breakthroughs in the RCEP negotiations will reduce tax, promote investment and service trade and bring tremendous momentum. Trade facilitation can promote the simplification of mechanisms such as rules of origin and mutual recognition, which will help to promote the development of the East Asian production network and improve the business environment.
Yuan Bo said that RCEP represents a development direction of free trade:16 countries are willing to form a unified market and move towards global trade liberalization. Purchasing raw materials and re-exporting manufactured goods among the 16 countries will lower the threshold of tax-free treatment, thereby reducing costs and achieving optimal allocation of resources, which will promote investment and trade. She also pointed out the three challenges facing the implementation of the RCEP: convincing India to stay in the RCEP, promoting the signing and implementation of the RCEP as soon as possible, and simplifying the origin verification mechanism. Whether the balance of interests can be reached among the member states determines the sustainable development of the RCEP.
In the Q&A section, experts answered various questions from the media and the audience. Researchers from CCIEE, representatives from enterprises, research institutions and news agencies took part in the event.