CCIEE and Japan Association for Health and Longevity International Exchanges Sign MOU
Time:2019-12-20
source:CCIEE
On the morning of December 16, 2019, Zhang Dawei, Vice-Chairman and Secretary-General of China Center for International Economic Exchanges (CCIEE), signed a Memorandum of Understanding (MOU) with Health and Longevity International Communications Association.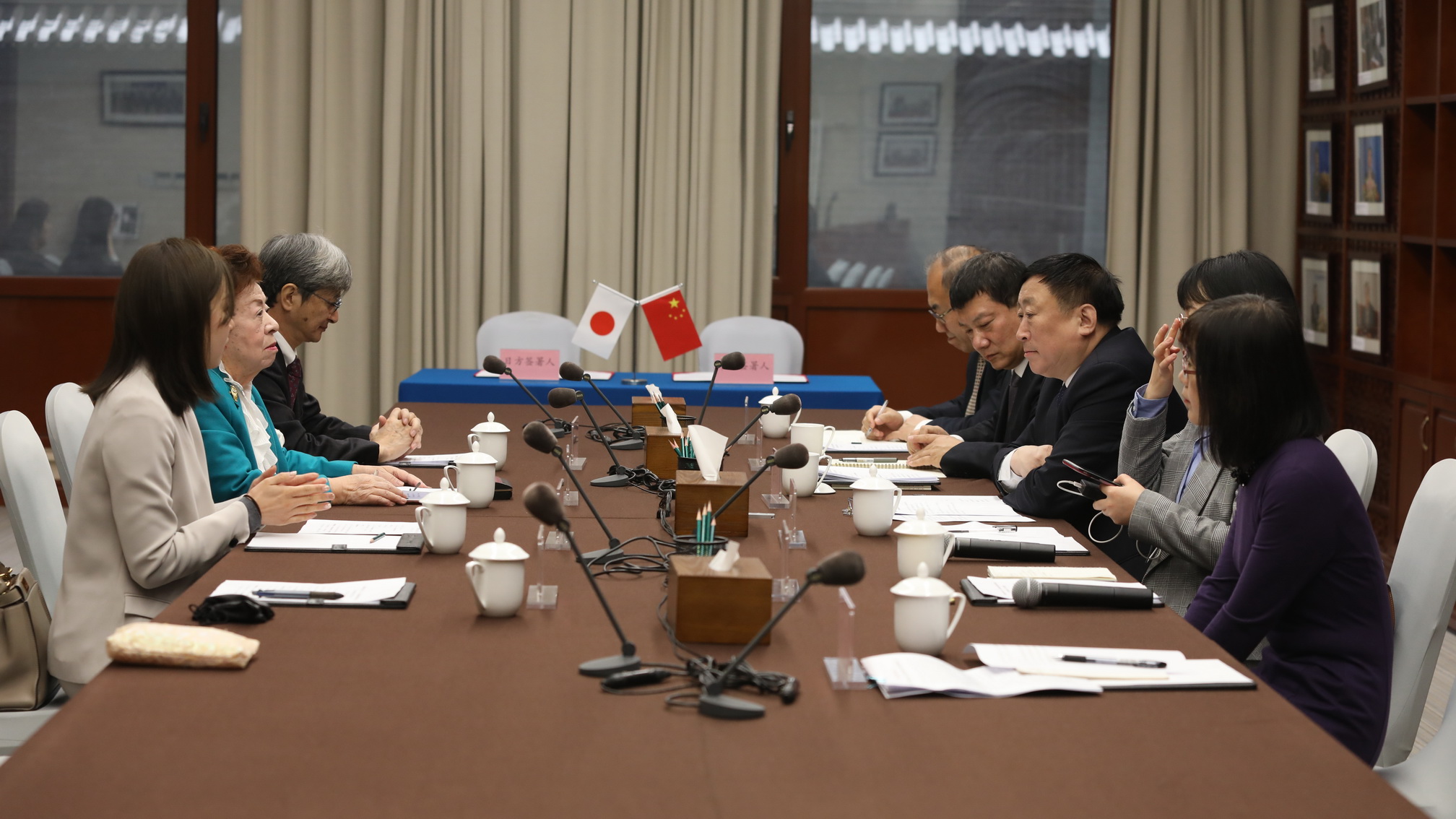 Zhang Dawei said that China has entered an aging society since 2000 and the aging process is accelerating. The care insurance system implemented by the Japanese government has promoted the transformation of the old-age care model from family to society, which has alleviated various social problems faced by the elderly population. The measures taken by Japan to cope with the aging population provides useful lessons for China's healthcare providers. He hopes that the two organizations could strengthen cooperation and provide more benefits to the elderly in both countries.
Teiko Sasano said that she has devoted her life to promote the equal status of men and women in Japan, and actively pushed the implementation of the Nursing Care Insurance Law. Japan has a mature system and rich experience in extending people's life expectancy and providing care services for the elderly. She is willing to strengthen exchanges with China's organizations in terms of coping with the aging population. She hopes to enhance cooperation with CCIEE and work together for the friendly development of China and Japan.
The two sides also discussed issues such as the design and improvement of Japan's Nursing Care Insurance System. Members of the CCIEE research team on Social Medical Care Systems for Aging Society also participated in the event.