Research Findings of China's Hydrogen Energy Industry Policy
Date:2020-01-10
Source:CCIEE
In the afternoon of January 8th, the book "Research on China's Hydrogen Industry Policy" was released at the Forum on The Influence of China's Automobile Industry (2019)", co-sponsored by China Economic Consulting Co., Ltd. and China Newsweek.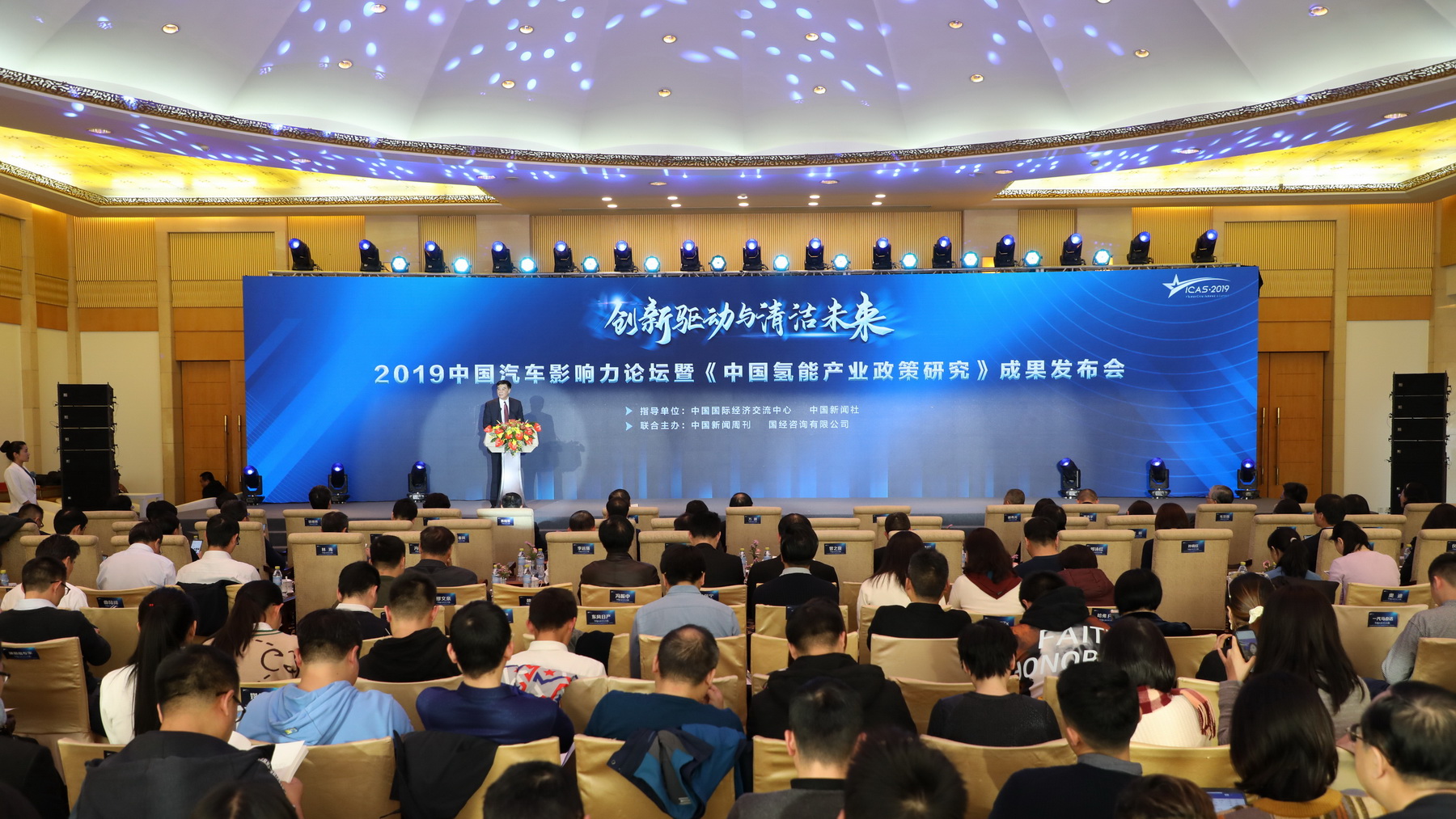 This book evaluates hydrogen energy strategies of countries and regions such as the United States, Europe, Japan and South Korea, and systematically analyzes the development status, practices and problems of the hydrogen energy industry in China. According to analyses of the entire industrial chain and economic and environmental benefits, the book suggests that China's hydrogen energy development is ready for industrialization, but there are also problems such as lack of independence in key materials and core technologies, insufficient diversification of applications, lack of commercialization promotion, and the sign of an overheated industry.
The book proposes that hydrogen energy is getting over-heated and thus, we need to stay calm and think rationally. The positioning of the hydrogen energy must be based on China's national conditions and energy development strategy. We need to have a good control over the pace of the end-use applications, prevent unfettered development and excessive capacity, promote the development of renewable energy, make significant progress in core technology research through institutional advantages, establish and improve a regulatory system and standardization as soon as possible, and explore diversified applications of hydrogen energy.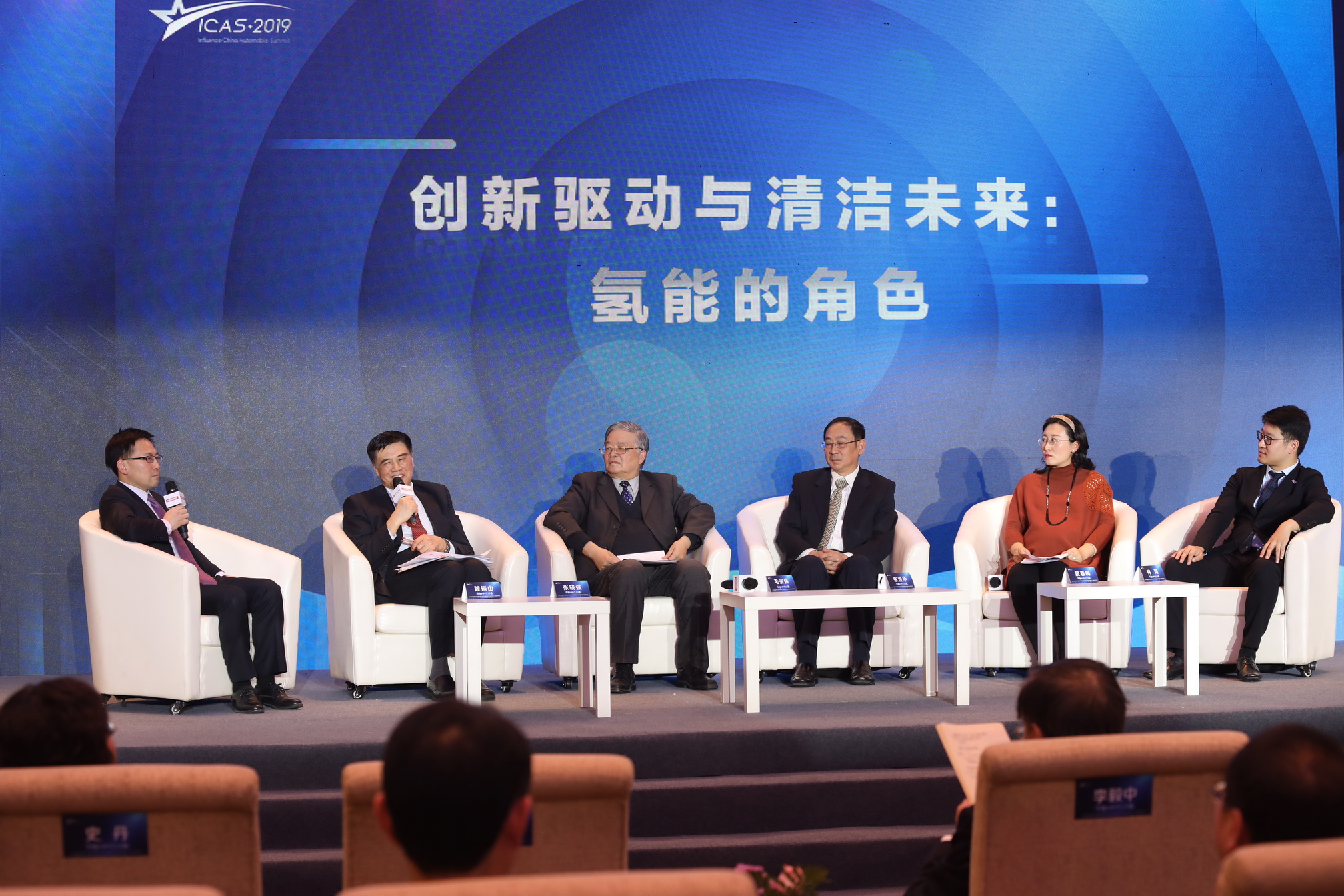 Zhang Xiaoqiang, Executive Vice Chairman of CCIEE, hopes that the book will provide useful intellectual support for the research and practice of China's hydrogen energy development. He also pointed out that several issues need to be discussed and resolved to ensure a healthy development of China's hydrogen energy industry, such as the position of hydrogen energy in China's national energy system, the source and cost of hydrogen energy, the diversified applications of hydrogen energy, the efficiency of the hydrogen energy industry, and the institutional design for core technologies.
Wan Gang, Chairman of the China Association for Science and Technology, Li Yizhong, former Minister of Industry and Information Technology and Chairman of the China Federation of Industrial Economics, delivered speeches at the meeting.
Chairman Wan Gang pointed out that de-carbonization, hydrogenation, clean and efficient energy have become the trends of energy technology and an important part of the energy strategies adopted by many countries. We should actively explore the development path of hydrogen energy and fuel cell industry with Chinese characteristics, adhere to strategic leadership and innovation-driven development, accelerate industrial planning, stick to market orientation, establish standards first, expand international cooperation and promote high-quality development of hydrogen energy and fuel cell industry.
Chairman Li Yizhong said that we must also pay attention to the source of hydrogen apart from working on fuel cell research. The hydrogen production must be environmentally friendly, economical, safe and efficient. Great progress has been made in the research and development of fuel cell vehicles, and we need to come up with good planning, comprehensive consideration and an orderly development path.
More than 200 people attended the meeting, including officials from the National Development and Reform Commission, the National Energy Administration and other government departments, scholars from think tanks and scientific research institutions as well as journalists.