CCIEE and Philips (China) Investment Co., Ltd. Signs the "Cooperation Framework Agreement"
Time:2020-12-07
source:CCIEE
On November 20, 2020, Zhang Dawei, Vice-Chairman and Secretary-General of China Center for International Economic Exchanges(CCIEE), and Andy Ho, Chief Market Leader of Philips Greater China and member of the Royal Philips Executive Committee, participated in the signing ceremony of the Cooperation Framework Agreement between CCIEE and Philips (China) Investment Co., Ltd. He Zhenxi, President of the Chinese Research Hospital Association(CRHA), attended the signing ceremony as a special guest. Jiang Chunli, Director of the General Office of CCIEE, Liang Jianqiu, Vice President of Connected Care & Strategic Partnership of Philips Greater China, were also present at the event. Zhang Huanbo, Deputy Director of the US-Europe Institute of CCIEE, signed the "Cooperation Framework Agreement" with Li Tao, Vice President of Philips Greater China and General Manager of the Government Affairs Department on behalf of their organizations.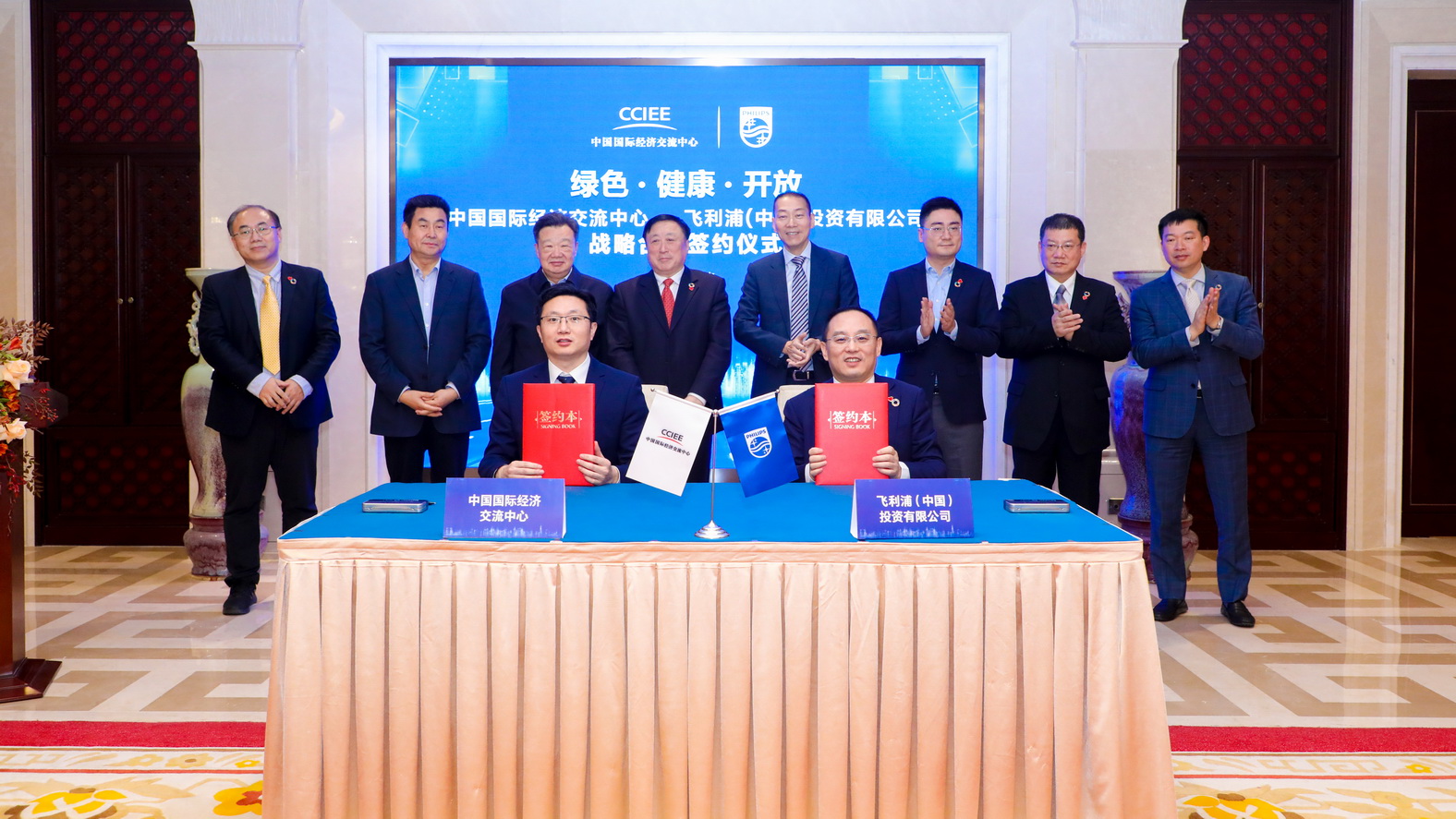 Zhang Dawei said that CCIEE has conducted sustainable development research with institutions such as Columbia University and Ali Research Institute over recent years. Apart from providing a number of case studies on global urban sustainable development, the blue book "Evaluation Report on China's Sustainable Development" published every year by CCIEE has made a positive impact on society and contributed to China's sustainable development. Philips is a world-renowned company dedicated to health technology. The two sides will work together to research on sustainable development indicator system, health management and localization of foreign companies in China. It is hoped that both parties will comprehensively strengthen cooperation in the above fields, conduct high-quality research, and make positive contributions to the high-quality development of China.
Mr. Ho expressed that he is willing to take this opportunity to promote a better and healthier development for Philips in China. Meanwhile, Philips will play a bridging role to further improve China's medical and health standards, the lives and health of the people, and help to achieve the goal of "Healthy China 2030".