CCIEE Holds 135th "Monthly Economic Talk"
Date:2021-01-13
Source:CCIEE
On December 30, 2020, CCIEE held the 135th "Monthly Economic Talk" online, at which several books were released. Zhang Xiaoqiang, Executive Vice-Chairman and CEO of the CCIEE executive board, delivered a speech. Zhang Dawei, Vice-Chairman and Secretary-General of CCIEE, and Wang Yiming, Vice-Chairman and Director of the CCIEE Academic Committee introduced the books. The meeting was presided over by Chen Wenling, Chief Economist and Deputy Director of the CCIEE Executive Board. Mao Zengyu, President of China Economic Publishing House, Ren Haiping, Deputy Director of the Strategic Research Department of CCIEE, Li Feng, Deputy Director of the Innovation Research Institute of CCIEE, Lan Qingxin, Deputy Dean of School of International Economics and Trade at the University of International Business and Economics, and Liu Tingting, senior director of government affairs at Refinitiv, and Zhang Manan, Chief Researcher of the U.S. and European Institute at CCIEE made remarks respectively.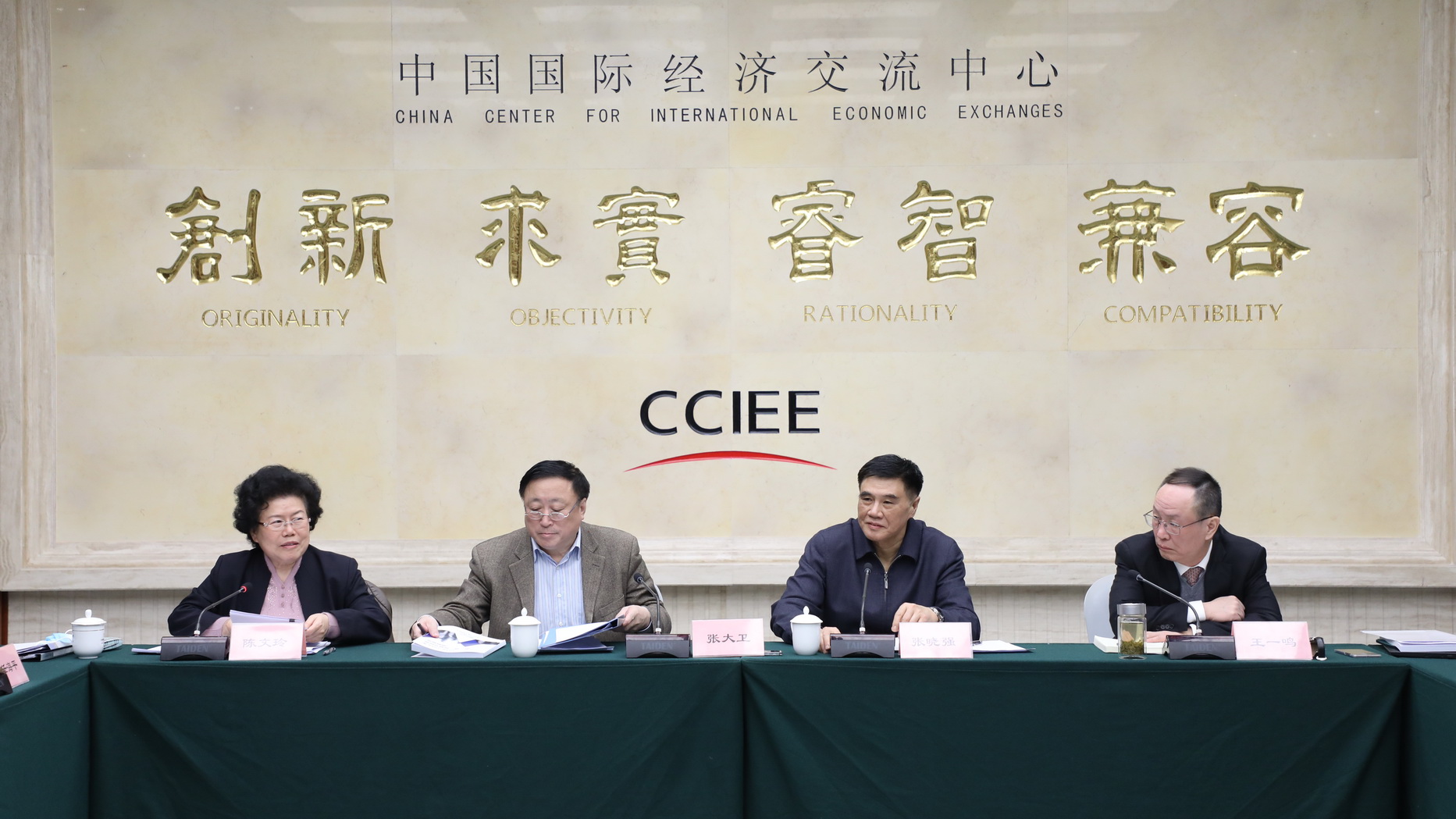 Zhang Xiaoqiang pointed out that the books published by CCIEE researchers reflects the important role played by CCIEE in serving the decision-making process of the government. During the "14th Five-Year Plan" period, China will embark on a new journey of comprehensively building a modern socialist country and CCIEE will adhere to the correct political direction and high-quality development to enhance its decision-making support and make greater contributions.
Zhang Dawei pointed out that as a national high-end think tank, CCIEE attaches great importance to theoretical accumulation and has great expertise in many fields. The books released by CCIEE shows the continuous progress made by CCIEE in various research projects.
Wang Yiming believes that the research on certain topics has made great contributions to China's strategic decision-making. Some policy recommendations put forward in the seven books offer a valuable reference for China's future development.
The participating experts also discussed the background, data analyses and special features of the seven books, namely, the "Belt and Road: Theoretical Framework and Practice Research, "Belt and Road: Trade Investment Index Report", "5G and Related Industry Development Research", "Adjustment of Global Industry, Supply and Value Chain and China's Countermeasures", "Research on State-owned Capital", "Research on China's Regional Coordinated Development", "Changes: The Perspective of Chinese Think Tank Experts" (Part 1 and Part 2).
Researchers from CCIEE and representatives from CCIEE member units, research institutions, enterprises and news media participated in the conference online.