CCIEE Executive Vice Chairman Zhang Xiaoqiang Meets with Dai Zhaoming, Assistant General Manager of Sinopec Group
Time:2021-02-03
source:CCIEE
On the afternoon of January 28th, 2021, Zhang Xiaoqiang, Executive Vice Chairman of CCIEE and Director of the CCIEE Executive Bureau, met with Dai Zhaoming, Assistant General Manager of Sinopec Group, discussing the development of the hydrogen energy industry and other issues. Jing Chunmei, Deputy Director of the Department of Information, and members of the Hydrogen Energy Research Group at CCIEE also attended the meeting.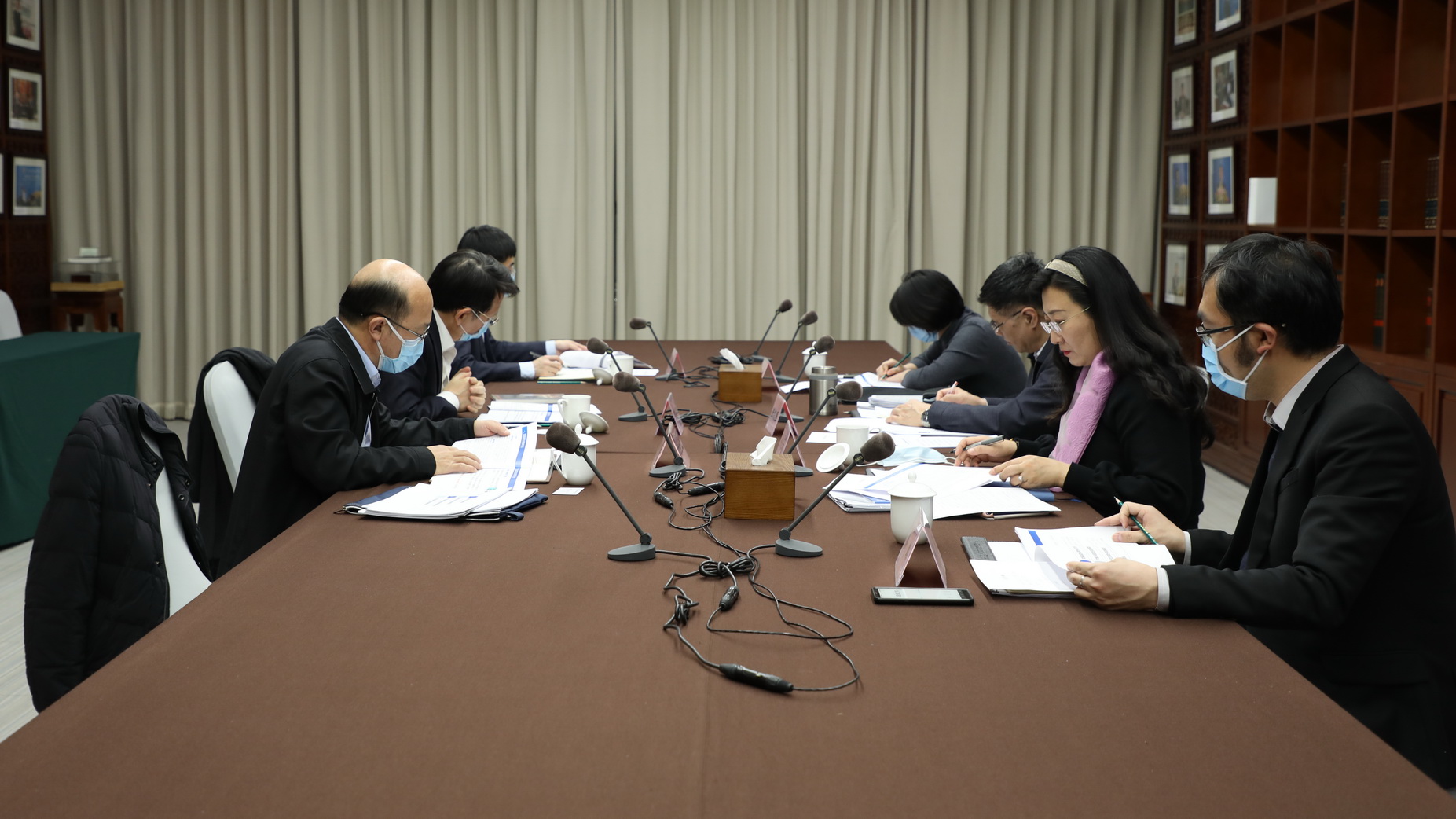 Zhang Xiaoqiang introduced the research work of CCIEE on the development of the hydrogen energy industry. He pointed out that the industry faces a few challenges such as a lack of independent innovation capability and unclear commercialization paths. Some areas even ignore its industrial foundation and resources to develop the hydrogen energy industry. We should avoid repetitive construction and blind investment. In the future, the development of the hydrogen energy industry must follow the green development path, master key technologies and achieve coordinated development.
Dr. Jing Chunmei introduced the development of China's hydrogen energy industry from the perspectives of independent core technologies, multiple applications and institutional environment. The hydrogen energy industry should follow a unified national market, allow market forces to determine the industrial chain and realize the optimal allocation of resources.
The delegates from Sinopec gave a detailed introduction to its hydrogen energy industry development plan during the "14th Five-Year Plan" period. Dai Zhaoming said that Sinopec has made hydrogen energy the core business of the group's new energy development, and hopes to strengthen cooperation with CCIEE to conduct joint research and promote better development of the industry.