Zhang Dawei, Vice Chairman and Secretary-General of CCIEE, Meets with Fumio Shimizu, Minister of the Embassy of Japan in China
Time:2021-09-15
source:CCIEE
On September 15, Zhang Dawei, Vice Chairman and Secretary-General of CCIEE, met with Fumio Shimizu, Minister of the Embassy of Japan in China, upon invitation. The two sides exchanged views on China-Japan economic and trade relations, further cooperation on elderly care and nursing and so on.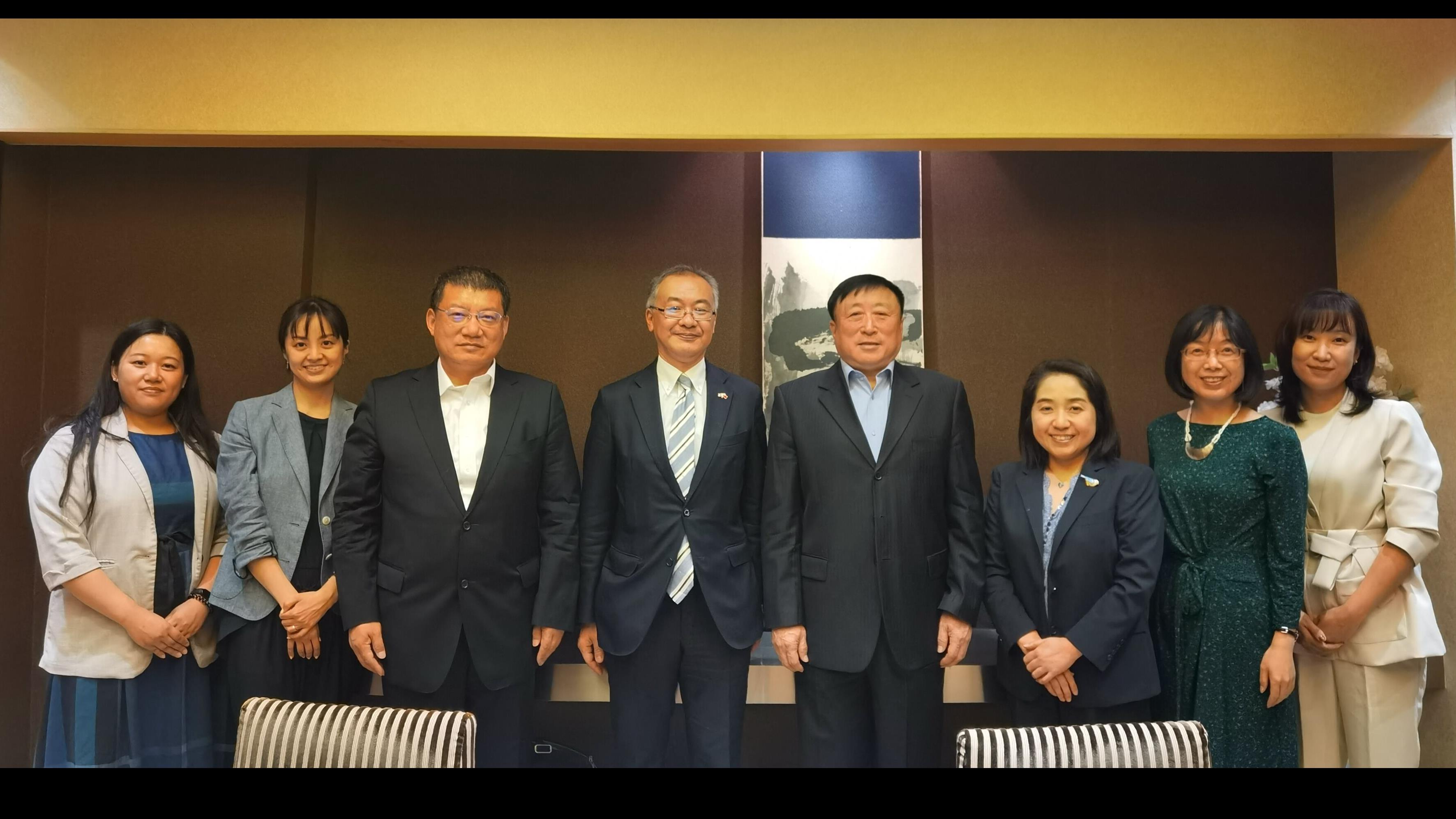 Zhang Dawei said that the world is experiencing profound changes unseen in a century, and the COVID-19 pandemic has posed great challenges on human health and life and global governance. Despite new issues, the two countries have extensive common interests as bilateral economic and trade cooperation demonstrates strong resilience, indicating that the mutually beneficial nature of the relationship remains unchanged. Since 2015, CCIEE has co-organized 6 rounds of China-Japan CEO and Senior Officials' Dialogue with Keidanren in China and Japan alternatively, which strengthens exchanges and cooperation between enterprises from both sides and contributes to a better China-Japan bilateral relationship.
Zhang also pointed out that China-Japan cooperation maintains huge potentials, especially in addressing problem of aging population and promoting health care and nursing cooperation. In this May, CCIEE signed a memorandum of understanding with Japan International Cooperation Agency (JICA) on promoting China-Japan health care and nursing for the aging society. The two organizations were going to co-host the first webinar on September 16, launching discussions on personnel training for elderly care and vocational guiding. Both sides looked forward to the success of the webinar.
The next year, an important historical point, marks the 50th anniversary of normalization of China-Japan diplomatic relationship. The two sides agrees to reiterate the aspiration of normalizing the bilateral ties, and continue multilayered exchanges and pragmatic cooperation in various fields, so as to constantly inject new impetus to a better China-Japan relationship and benefit people in both countries.
Present at the webinar were also Jiang Chunli, Director of the General Office of CCIEE, Yuan Youwei, Secretary-General of International Economic Forum and Deputy Head of International Exchanges and Cooperation Department of CCIEE, and Miho Sasaki, Director-General of JICA China Office.