Executive Vice Chairman and CEO Zhang Xiaoqiang Meets with Cisco's Chairman and CEO of Greater China Owen Chen
On 7 September 2016, Mr. Zhang Xiaoqiang, CCIEE Executive Vice Chairman and CEO met with Mr. Owen Chen, Cisco's Chairman and CEO of Greater China. Mr. Xu Chaoyou, Head of CCIEE External Affairs Department was present at the meeting.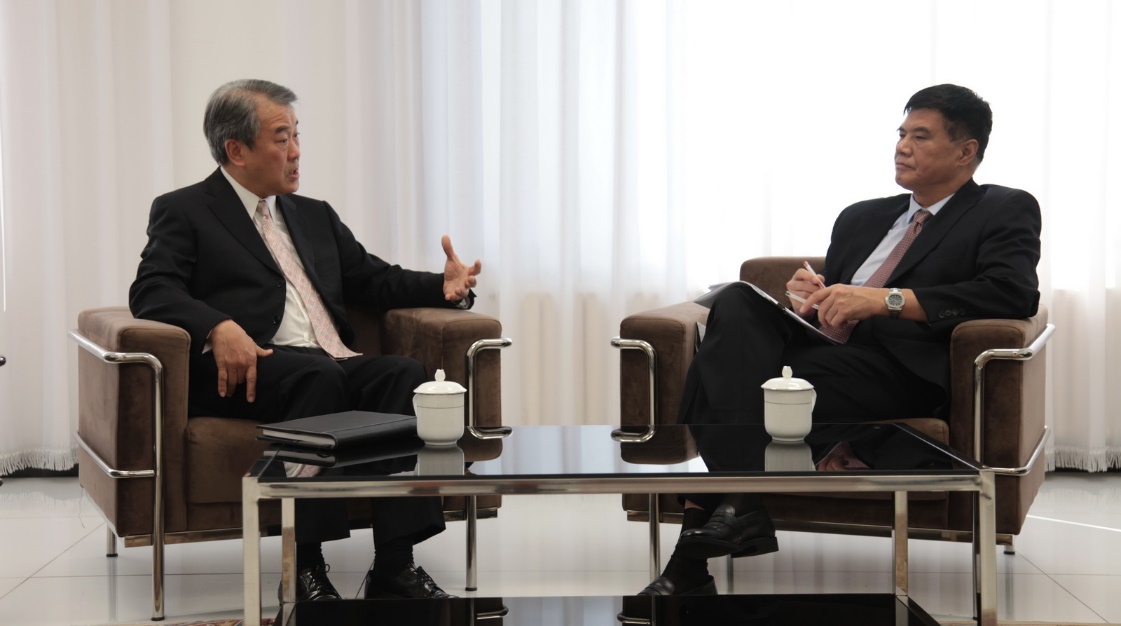 Mr. Zhang Xiaoqiang said that there was extensive space for Cisco's further development in China. At just concluded G20 Summit, many consensuses were reached on innovative development. And also a series of important agreements and lists came out after the meeting between Chinese and US presidents, undertaking to strengthen cooperation and reduce barriers, thus setting direction for corporation among companies from both sides. Remarkable progress has been made in Sino-US business cooperation, but there are also some difficulties, which deserve to be managed in a forward-looking way so as to further promote Sino-US relationship to meet each other half way. Mr. Zhang Xiaoqiang then briefed the guest of the new normal of Chinese economy, five-word philosophy of development, supply-side reform and corresponding policies.
Mr. Owen Chen agreed with Mr. Zhang. He introduced current development of Cisco in China as well as its strategies, indicating that Cisco would closely coordinate with China's national strategies to pursue common development and win-win situation. At present, Cisco is actively cooperating with TCL, Inspur and other Chinese companies to address market demand and develop its business in China, including establishing the biggest R&D center outside US, building smart cities in Guangdong province, initiating leadership training and online education, and constructing future manufacturing automation base, among others.
Mr. Zhang highly appreciated Cisco's development strategies in China, and briefed China's development strategies on Internet of Things, intelligent manufacturing, Pan-Pearl Delta economic zone and Guangdong, Hong Kong and Macao Bay Area as well as cooperation between CCIEE and Guangdong province and Shenzhen municipality.
The two sides agreed to keep in touch and explore the potential of cooperation.