Vice Chairman Wei Jianguo Meets Lord Sasson, Chairman of China-Britain Business Council
On 31 October 2016, Mr. Wei Jianguo, Vice Chairman of CCIEE met Chairman Lord Sassoon and board members of China-Britain Business Council. Zhang Yansheng, Chief Researcher, Zhang Yongjun, Vice Chief Economist, Mr. Yang Xuzhen and Mr. Liu Xiangdong, Head and Deputy Head of Economic Research Department, Mr. Xu Chaoyou, Director General of External Affairs attended the meeting.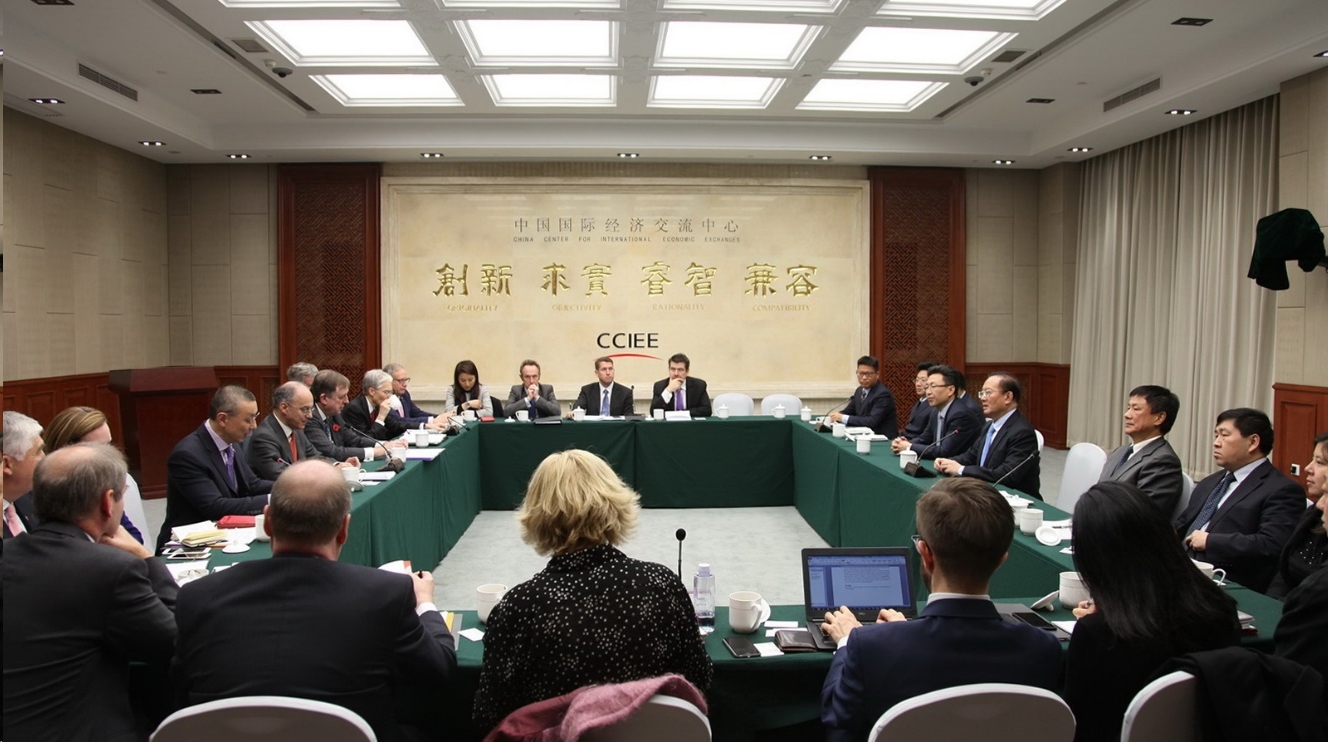 Mr. Wei highly appreciated the efforts made by CBBC to promote China-UK economic and trade relations in long term and put forward three pieces of suggestions: firstly, China and the UK should strengthen cooperation in projects, finance and service and build up Economic and trade industrial zones and parks under some of the key strategies such as Belt and Road Initiative, the Integration in Jing-Jin-Ji Area and Yangtze River Economic Belt and to, secondly, both sides should make effort to develop third markets; thirdly, both side should strengthen investment especially in finance.
Lord Sassoon agreed with Mr. Wei's suggestions and pointed out that UK, while in the process of exit from EU, should seize the opportunity to expand China-UK trade. UK has set up a service park for R&D, service and start-up in Shanghai. Meanwhile, although UK has not exported infrastructure in the third party development, it has provided services to the constructions of Pakistan highway and African power facilities.
Both sides also exchanged views on how to further strengthen institutional cooperation between two organizations.