CCIEE Vice Chairman Wei Jianguo Meets with Cristiano Amon, President of Qualcomm
Date:2018-02-01
Source:CCIEE
On January 26, 2018, CCIEE Vice Chairman Wei Jianguo met with Cristiano Amon, President of Qualcomm. Yuan Youwei, Deputy Director-General of the Department of External Affairs at CCIEE, and Zhao Bin, Senior Vice President of Qualcomm were also present at the meeting.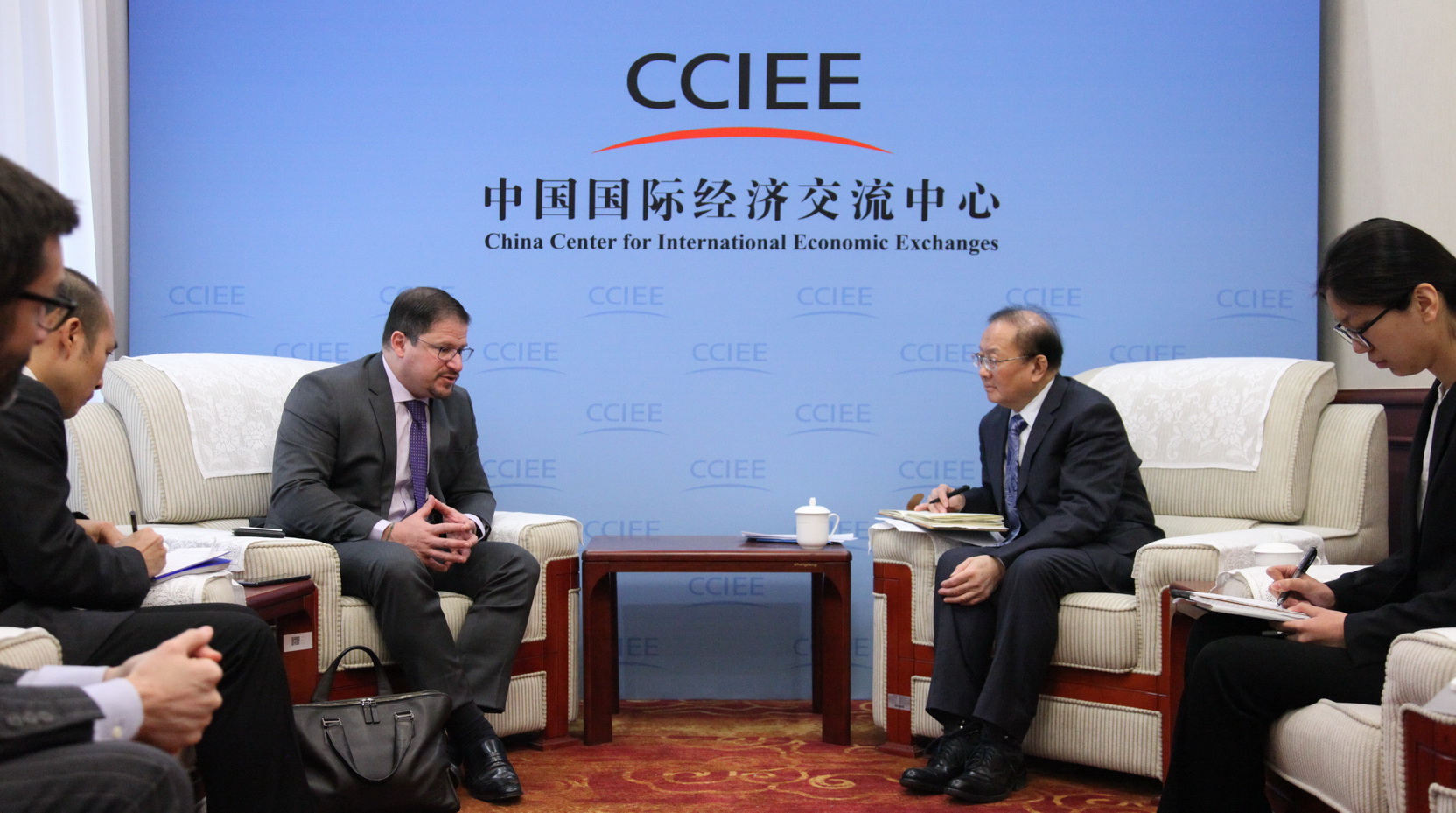 Mr. Amon briefed Mr. Wei on Qualcomm's latest developments in the area of mobile communications and its potential cooperation opportunities in China. Mr. Wei said that there is a huge market in China and Qualcomm should seize the opportunity to further strengthen its global cooperation.
Mr. Amon said that science and technology will change the future and become the most stable basis for China's future development. He hopes that Qualcomm will achieve a win-win outcome with its partners and create a model for bilateral cooperation between China and the United States.
Both sides also exchanged their views on other issues of common concern.