Zhang Yansheng Meets with the Counselor of the Korean Embassy in Beijing
Date:2018-03-20
Source:CCIEE
On the afternoon of March 15, CCIEE Chief Researcher Zhang Yansheng met with the Counselor of the Korean Embassy in China, Kim Suk Woo. The two sides exchanged views on the building of the "Belt and Road" initiative and the prospects for Korea-China business cooperation and development.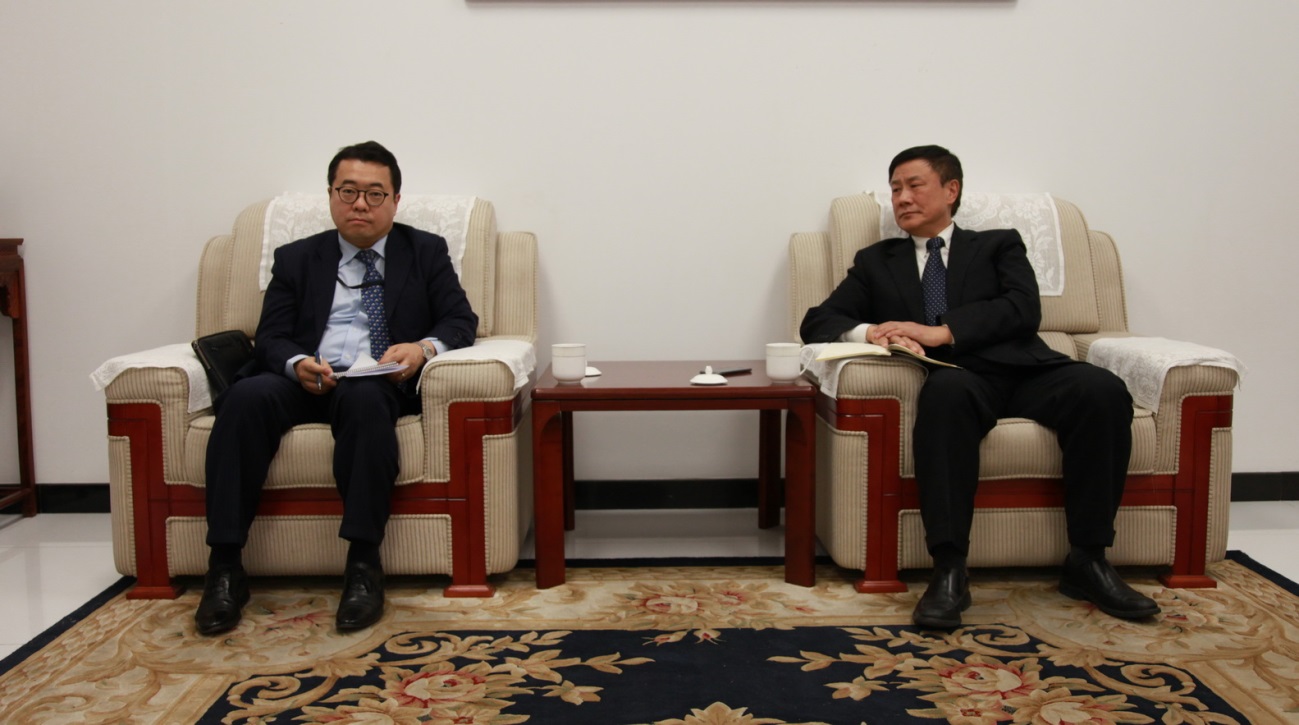 Zhang Yansheng said that the Belt and Road initiative aims to actively develop economic partnerships with countries along the route and to hold high the banner of peaceful development in order to create a common community of shared future and responsibility, which covers political mutual trust, economic integration, and cultural inclusion. The institutional reform plan of China's State Council, reviewed by the first session of the 13th National People's Congress, clearly stated that the National Development and Cooperation Agency will be set up to strengthen the strategic planning, overall coordination, and scientific management of foreign aid, and help with the building of the Belt and Road. Korea is one of the international leaders in the fields of manufacturing, communications and energy, and China welcomes Korean companies to make full use of their advantages and join hands with companies of various countries to play a greater role in the infrastructure construction of the Belt and Road project.
Kim Suk Woo spoke highly of the role played by CCIEE in promoting economic exchanges between China and Korea. He hopes that the launching of the China-Korea CEOs and Former Senior Officials' Dialogues will help the two countries to further strengthen cooperation and seek common development.