Zhang Xiaoqiang Meets with Vice Chairman of the National Economic Advisory Council of Korea
Date:2018-03-22
Source:CCIEE
On March 19, 2018, CCIEE Executive Vice Chairman Zhang Xiaoqiang, met with Kim Kwang-doo, Vice Chairman of the National Economic Advisory Council (NEAC) of Korea. The two sides discussed the trend of China's economic policies, regional cooperation and global economy and trade. Xu Chaoyou, Director-General of the External Affairs Department, Liu Xiangdong, Deputy Director of the Economic Research Department, and other delegates from the Korea National Economic Advisory Council attended the meeting.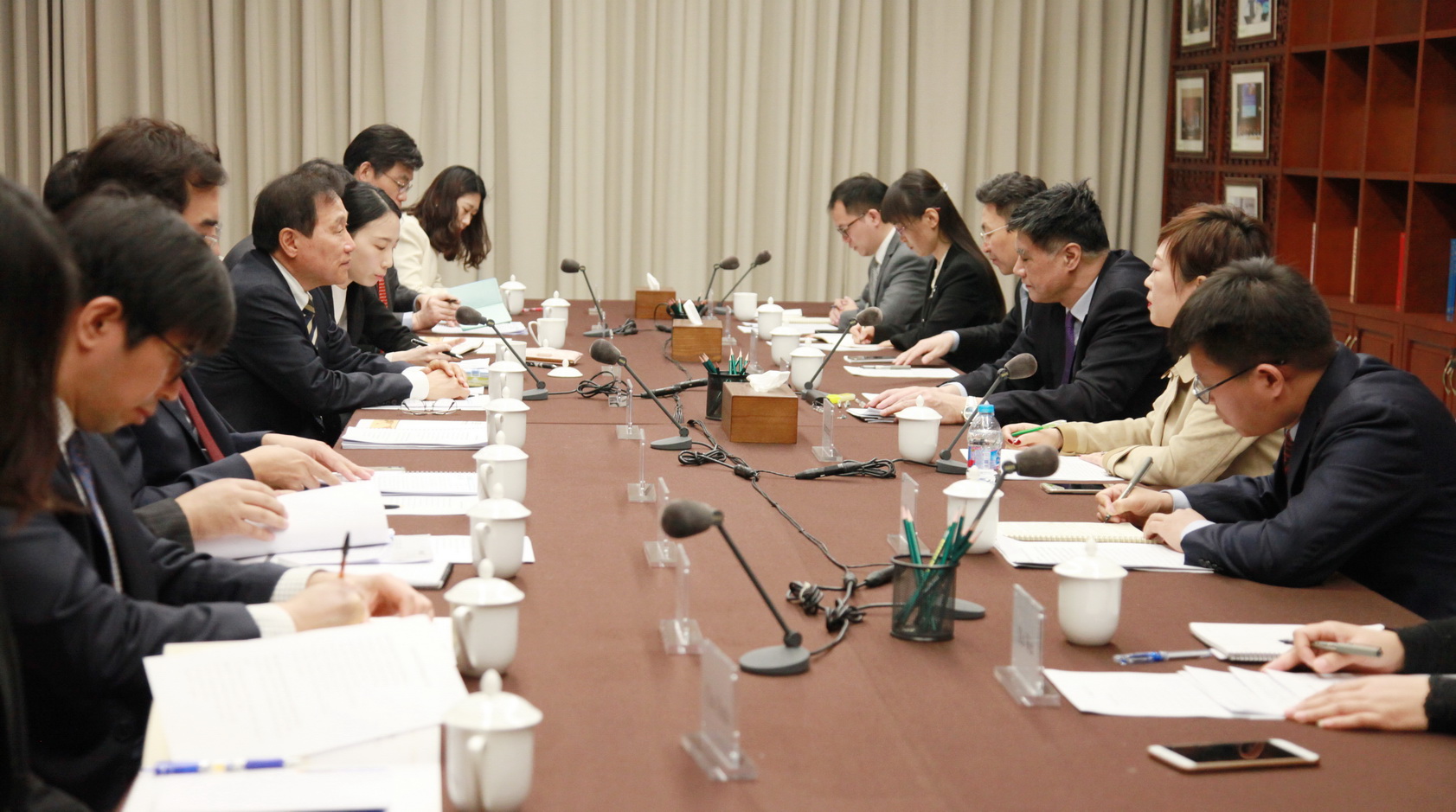 Zhang Xiaoqiang introduced China's new strategy for economic development, the concepts of coordination, green, openness, sharing development, and the establishment of a modern economic system. Furthermore, he talked about the progress of the Belt and Road project. In the context of economic globalization, countries around the world have both cooperation and competition in their industrial development and competition is not simply a zero-sum game. The Chinese industry is making great progress and the Chinese market has become more open than before, representing tremendous opportunities for countries that participate in China's economic development, including Korea. Plus, the Belt and Road Initiative will provide important opportunities for countries to carry out third-party cooperation.
Kim Kwang-doo introduced Korea's economic development strategy and expressed that Korea's economy has shifted to an income-led growth strategy and more attention has been paid to improve the quality of workers. Driven by the development of semiconductor, petrochemical and refining industries, He believes that Korea's economy will be able to maintain a growth rate of more than 3% in 2018.
At the end, the two sides also exchanged views on issues such as the global trade protectionism and the US-China trade deficits. They agreed to strengthen exchanges and carry out research and other cooperation.