CCIEE Holds 117th Monthly Economic Talk: Interpretation of the Government Work Report
Time:2019-03-22
source:CCIEE
On March 20, 2019, CCIEE held the 117th Economic Monthly Talk under the theme of "Interpretation of the Government Work Report". Zhang Dawei, Vice Chairman and Secretary General of CCIEE, presided over the meeting. Huang Qifan and Han Yongwen, Vice Chairmen of CCIEE, delivered their speeches respectively.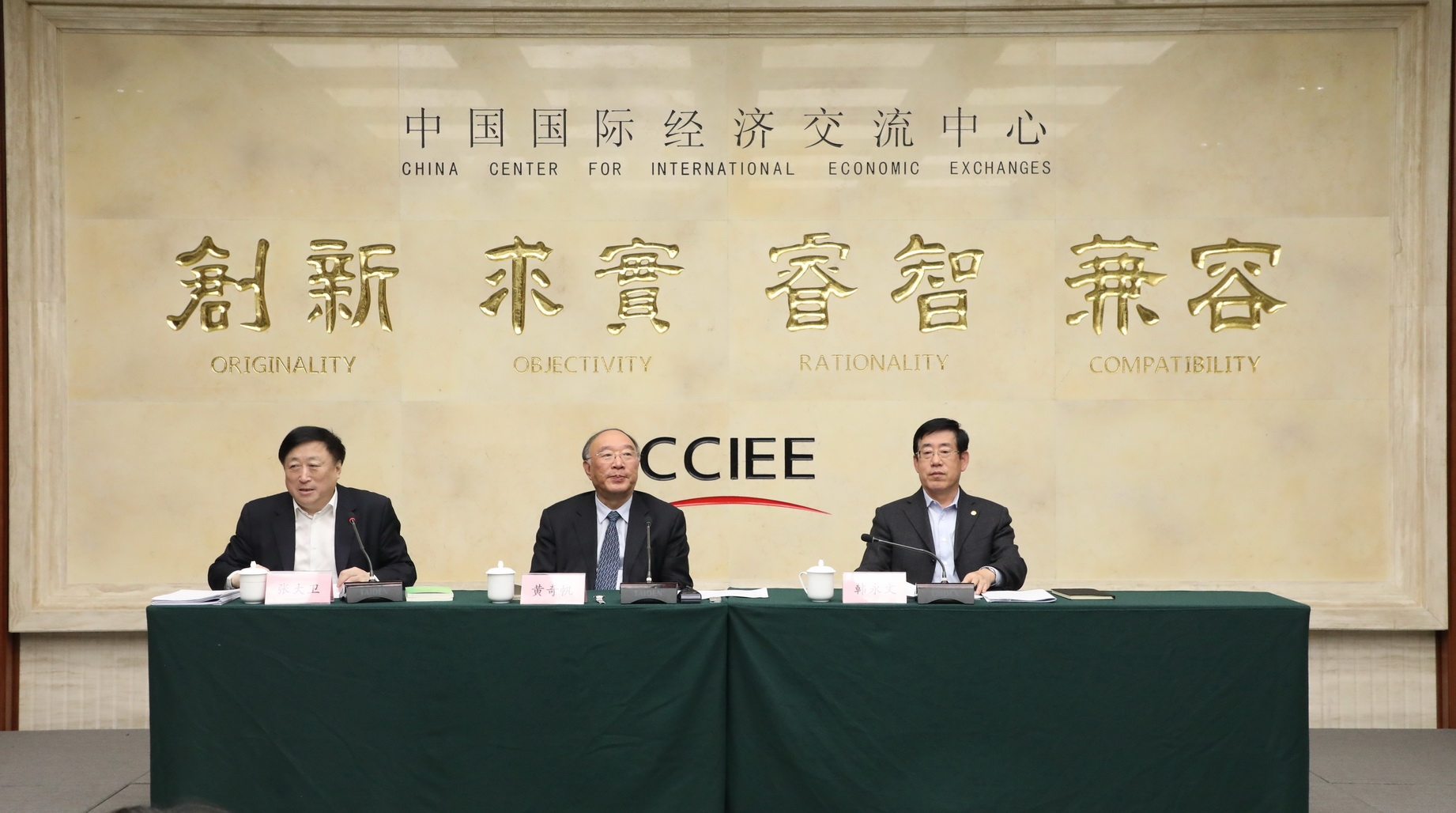 Huang Qifan said that driven by development, reform, opening up, and innovation, China's economic growth is expected to meet the target of 6%-6.5% in 2019. In the first quarter, the economic growth will be relatively slow but it will rise steadily after the second quarter due to the performance in the stock market, foreign exchange, money market, import and export, investment, and consumption. Despite a more difficult situation faced by the Chinese economy this year, the reform measures adopted by the government to stabilize employment, finance, foreign trade and investment, and people's expectations will help China to achieve steady development. He believes that the further reduction in import tariffs, the expansion of foreign investment fields and the optimization of the business environment proposed in the "2019 Government Work Report" will create a new highland for China's reform and opening up.
Han Yongwen said that this year's Government Work Report received a good response at the two sessions. In spite of the fact that China faced an intricate domestic and international economic situation, as well as the severe downward pressure, it made great achievements in 2018. The Government Work Report released this year clearly stated that we should continue to adhere to the supply-side structural reform as the main line, coordinate domestic and international markets, balance the relationship between stable growth and risk prevention, and resolutely avoid systemic regional risk. He believes that China's economic and social development in 2019 will face many challenges and require significant efforts. We can effectively stimulate the vitality of market players and strengthen the endogenous driving force for economic development by implementing large-scale tax reductions, reducing the burden on enterprises, and focusing on optimizing the business environment.
In the Q&A section, experts answered various questions from the media and the audience. Researchers from CCIEE, representatives from enterprises, research institutions and news agencies took part in the event.