CCIEE and State Power Investment Corporation Hold a Hydrogen Energy Forum
Time:2020-12-04
source:CCIEE
On the afternoon of November 25th, Zhang Xiaoqiang, Executive Vice-Chairman of CCIEE and CEO of the CCIEE Executive Board, met with Wu Aihong, Assistant General Manager of the State Power Investment Corporation(SPIC) and her colleagues at CCIEE. The two parties exchanged views on the development of the hydrogen energy industry. Jing Chunmei, Deputy Director of the Information Department of CCIEE, and members of the hydrogen energy research group also attended the meeting.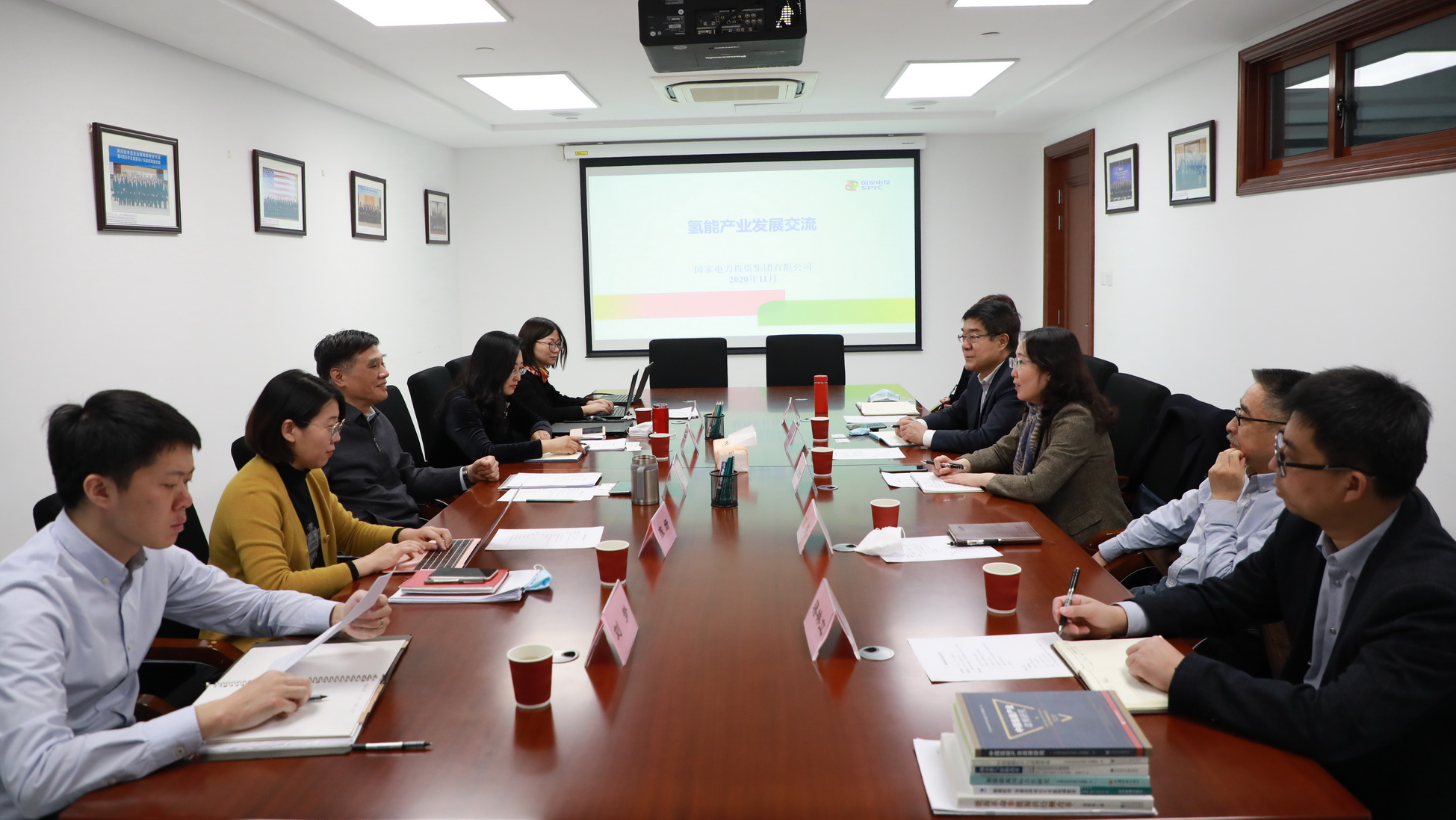 Zhang Xiaoqiang introduced the research projects conducted by CCIEE in the field of hydrogen energy. He pointed out that the hydrogen energy industry is cultivated by local governments as an important new kinetic energy and many policy plans have been issued one after another. However, there are still shortcomings relating to hydrogen production in terms of technological autonomy, application diversification, and green production. Therefore, it is necessary to have good control over the development pace, coordinate resources in various regions, avoid blind and repeated investment, and actively explore commercialization paths. In terms of gas sources, we must adhere to the development of "green hydrogen" and realize the mutual promotion and common development of hydrogen and renewable energy.
Dr. Jing Chunmei introduced the development and prospects of the hydrogen energy industry at home and abroad. She noted that major economies all regard the development of hydrogen energy as an important starting point for tackling climate change, realizing a low-carbon transition, and achieving economic recovery after the COVID-19 pandemic. This is both an opportunity and a challenge for China's development of hydrogen energy. We should have full control over the hydrogen energy development and achieve breakthroughs in key technologies of the entire industry chain through the advantages of the new national system. Furthermore, she also shared her thoughts on the development of hydrogen energy during the "14th Five-Year Plan" period.
The State Power Investment Corporation also introduced the company's research and development on hydrogen energy technology and the industry. The two sides expressed their willingness to strengthen exchanges and cooperation in the future.