CCIEE Vice Chairman Zhang Dawei Meets with Zhang Hualin, Assistant General Manager of China National Petroleum Corporation
Time:2021-03-29
source:CCIEE
On March 25th, Zhang Dawei, Vice Chairman of CCIEE met with Zhang Hualin, Assistant General Manager of China National Petroleum Corporation(CNPC) and discussed cooperation between national high-end think tanks. Jiang Chunli, Director of the General Office of CCIEE, Xu Zhanchen, Director of the Strategic Research Department, Xu Chaoyou, Director-General of the External Affairs Department, and Jing Chunmei, Deputy Director of the Information Department, attended the meeting.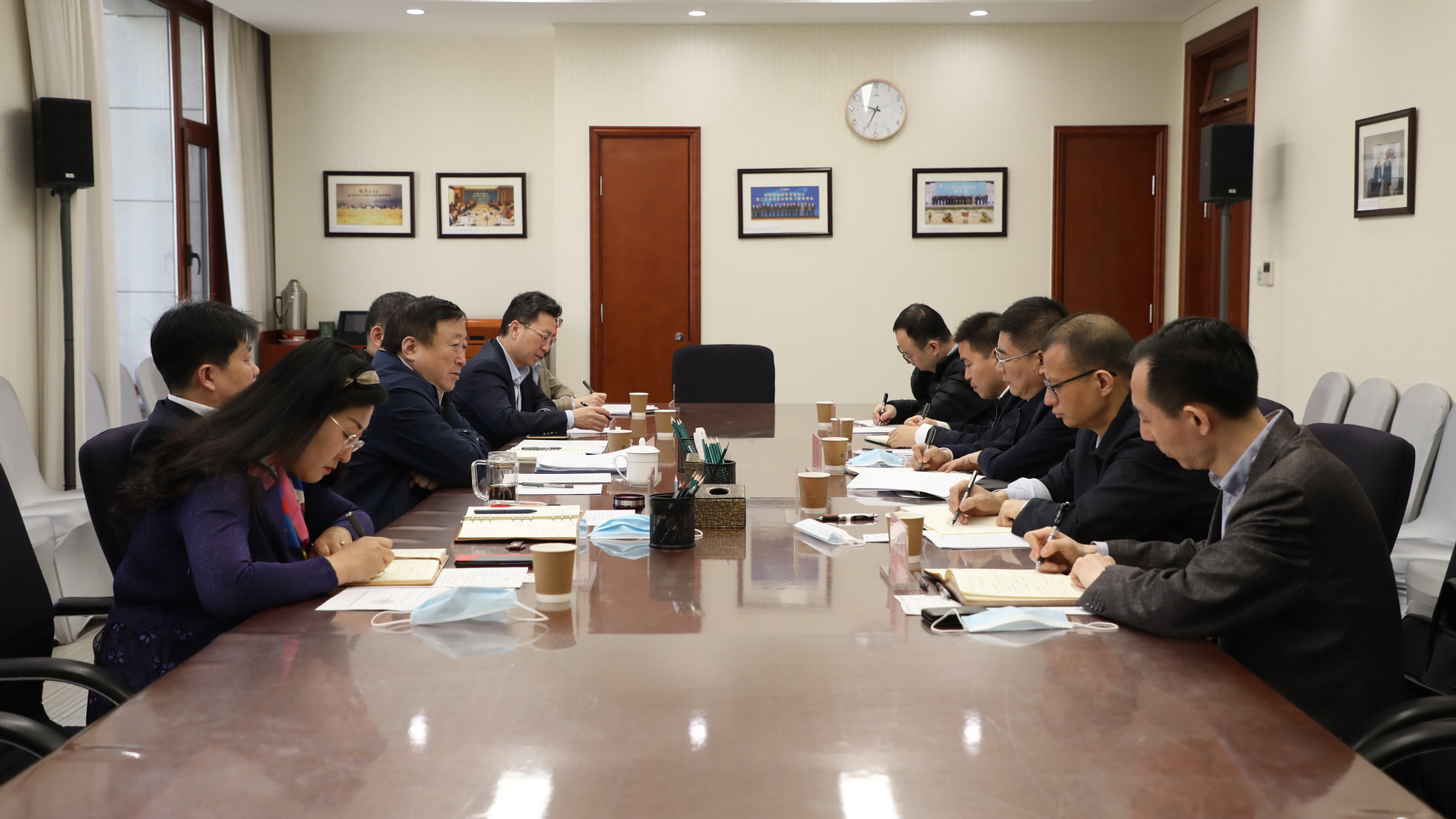 Zhang Hualin introduced the development of the CNPC National High-end Think, saying that CNPC attaches great importance to the think tank. As the only national high-end think tank of large state-owned enterprises, it has advantages in the research fields of "dual carbon", energy security, green development, new energy, "Belt and Road", and reform and development of state-owned enterprises. It hopes to learn from CCIEE and strengthen bilateral cooperation.
Zhang Dawei introduced the organizational framework, management model, research and exchange activities of CCIEE. Apart from their specific responsibilities, the representatives of CCIEE also put forward suggestions on building great think tanks.
The two sides agreed to strengthen cooperation in research, international exchanges and information sharing.