Zhang Xiaoqiang Chairs the Seminar on "Energy Policy and Institutional Mechanism Research Under the Carbon Peak and Carbon Neutrality"
Time:2021-04-08
source:CCIEE
On April 1, CCIEE held the Seminar on "Energy Policy and Institutional Mechanism Research Under the Carbon Peak and Carbon Neutrality", Zhang Xiaoqiang, Executive Vice Chairman of CCIEE and head of this research project, presided over the seminar. Managers and experts from different institutions exchanged their views on the direction and path of energy transition under the background of "dual carbon", including the National Energy Administration, the National Climate Strategy Center of the Ministry of Ecology and Environment, the State Power Investment Corporation, the China Petroleum Institute of Economics and Technology, the Power Planning and Design Institute, China Energy Conservation and Environmental Protection, and North China Electric Power University.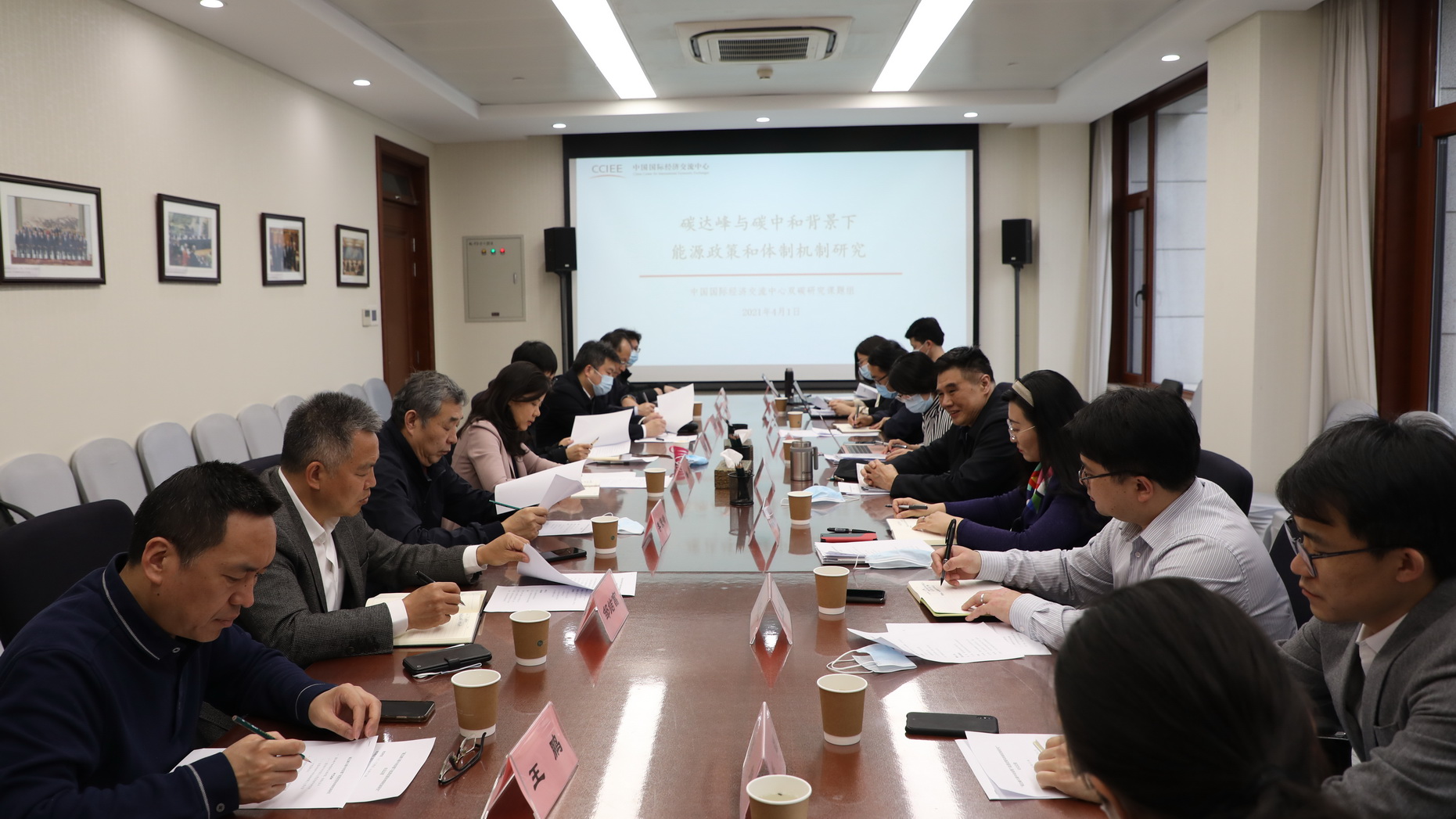 Jing Chunmei, project team leader and Deputy Director of the Information Department of CCIEE, introduced the research background and key points of the project. The research will focus on energy transition and efficiency improvement, research the main obstacles faced by policies and institutional mechanisms, and discuss the promotion of energy transition through system reform, technological innovation and international cooperation during the "14th Five-Year Plan" period.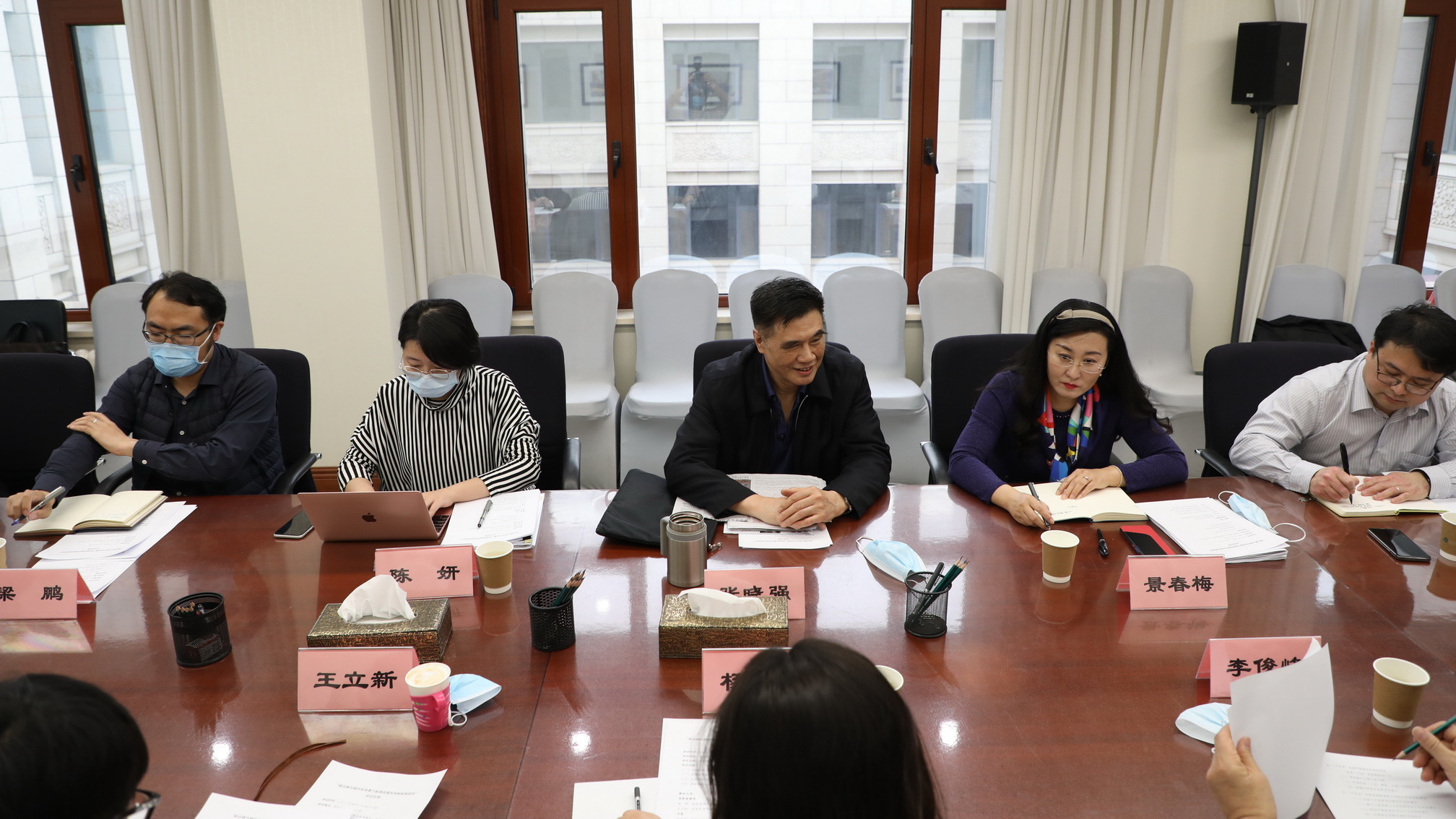 The participating experts affirmed the research framework of the project and put forward suggestions on issues that should be focused on. They pointed out that during the "14th Five-Year Plan" period, we should do our best to achieve the peak of coal, but reducing coal does not mean reducing coal power. We should strengthen the coordination of coal power and new energy power generation, and work on inventory adjustment. Before the full realization of the new power system, coal power should continue to play an important role. We should explore the construction of a new power system by restructuring the distribution network, improving the capacity of the dispatching system, improving distributed transactions, and guiding the demand for green power. Furthermore, we should promote a better matching between the industrial structure and the energy structure so as to achieve the "dual carbon" goal.
Zhang Xiaoqiang expressed his gratitude to the experts for their professional opinions and pointed out that the opportunities and challenges will coexist in implement the "carbon peak and carbon neutral". We should seize the opportunities of institutional reform and technological innovation and stress international cooperation. He hopes that the research team can absorb the opinions and suggestions when carrying out the research.