CCIEE Vice Chairman Wang Yiming Conducts a Fact-finding Trip to Great Wall Motors Co., Ltd.
Time:2021-04-08
source:CCIEE
On April 2, 2021, a research group led by Wang Yiming, Vice Chairman of CCIEE conducted a fact-finding trip to the Great Wall Motors Co., Ltd(GWM). Jing Chunmei, Deputy Director of the Information Department of CCIEE, also participated in the trip.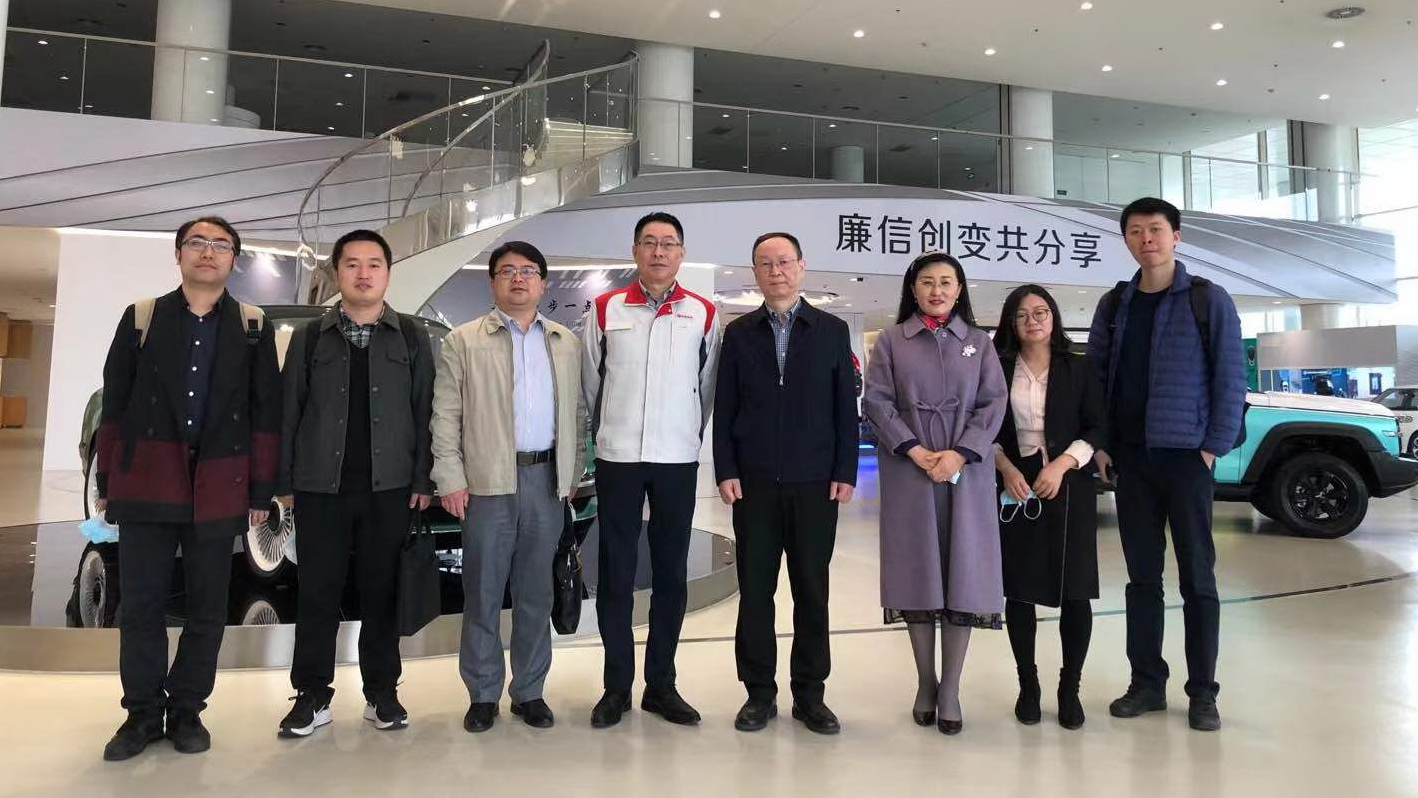 Vice Chairman Wang Yiming visited the Great Wall Technology Center and the Hydrogen Energy Testing Center, learning the progress of production and operation, new product development, technological innovation and global market promotion, especially hydrogen fuel cell R&D and production, liquid hydrogen storage technology.
Wang Yiming exchanged views with GWM senior management including Wei Jianjun, Chairman of the Board. He introduced changes in the external environment and global economic trends from the aspects of technological revolution and industrial transformation, global supply chain adjustment, green recovery and U.S. monetary policy. Apart from that, he analyzed China's economic trends and macro policy orientation and proposed the GWM should adhere to the development of core technology, and improve development quality and competitiveness.