Jing Chunmei Meets with Israel Counsellor to China Mor Riklin Thein
Time:2021-11-16
source:CCIEE
On November 4, Jing Chunmeri, Head of Research Management and Information Department and Director of Institute of Energy Policy Studies of CCIEE, met with Mor Riklin Thein, Counsellor of Internal Affairs and Innovation Cooperation of Embassy of Israel in China, upon invitation of the embassy. The two sides exchanged views on topics like carbon peaking and carbon neutrality, energy transition and response to climate change.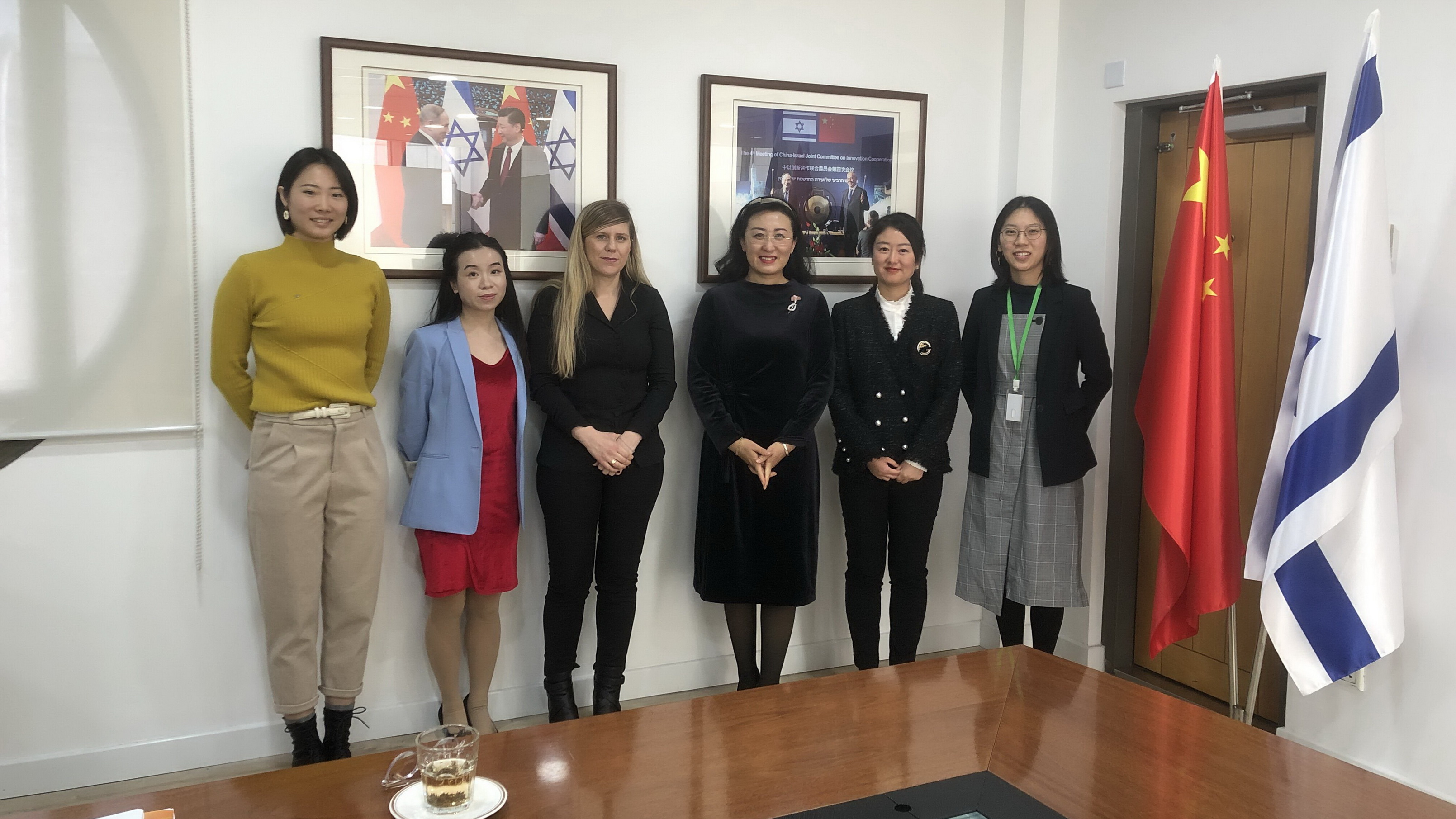 Jing Chunmei briefed the basic goals and major points of work on achieving carbon peaking and carbon neutrality. After making commitment of dual carbon goals to the international community, China has launched top-level design and gradually formulated a "1+N" policy system. Measures are being taken to advance work on dual carbon, including those to promote energy transition, optimize and upgrade industrial structure, reduce pollution and carbon in major industries, replace fossil energy in transportation and strengthen environment's ability of carbon sink. That China promotes carbon peaking and carbon neutrality will inject great impetus to accomplishment of Paris Agreement goals.
Jing Chunmei pointed out that only through technology innovation can dual carbon goals be achieved. China will vigorously encourage technology innovation on renewable energy and energy efficiency, which sets huge room for China and Israel to launch technology and investment cooperation.
The two sides also conducted in-depth discussion on topics like impact of the pandemic on China's economy and energy transition, problems encountered during the pursuit of dual carbon goals and current energy crisis in Europe.
Mor Riklin Thein extended a warm welcome to Jing Chunmei, and expressed the hope for more communications and interactions with CCIEE and the establishment of a two-way exchange mechanism, so as to learn better about China and its policies.
CCIEE colleagues from Department of Research Management and Information and Department of International Exchanges and Cooperation attended the meeting.