Zhang Xiaoqiang, Executive Vice Chairman of CCIEE, Meets with Lionel M. Ni, President of the Hong Kong University of Science and Technology (Guangzhou)
Time:2021-11-06
source:CCIEE
On November 1, Zhang Xiaoqiang, Executive Vice Chairman and CEO of CCIEE, met with a delegation led by Professor Lionel M. Ni, President of the Hong Kong University of Science and Technology (Guangzhou) (HKUST(GZ)), at CCIEE, exchanging views on how HKUST(GZ) is able to facilitate the development of the Guangdong-Hong Kong-Macao Greater Bay Area and other relevant topics.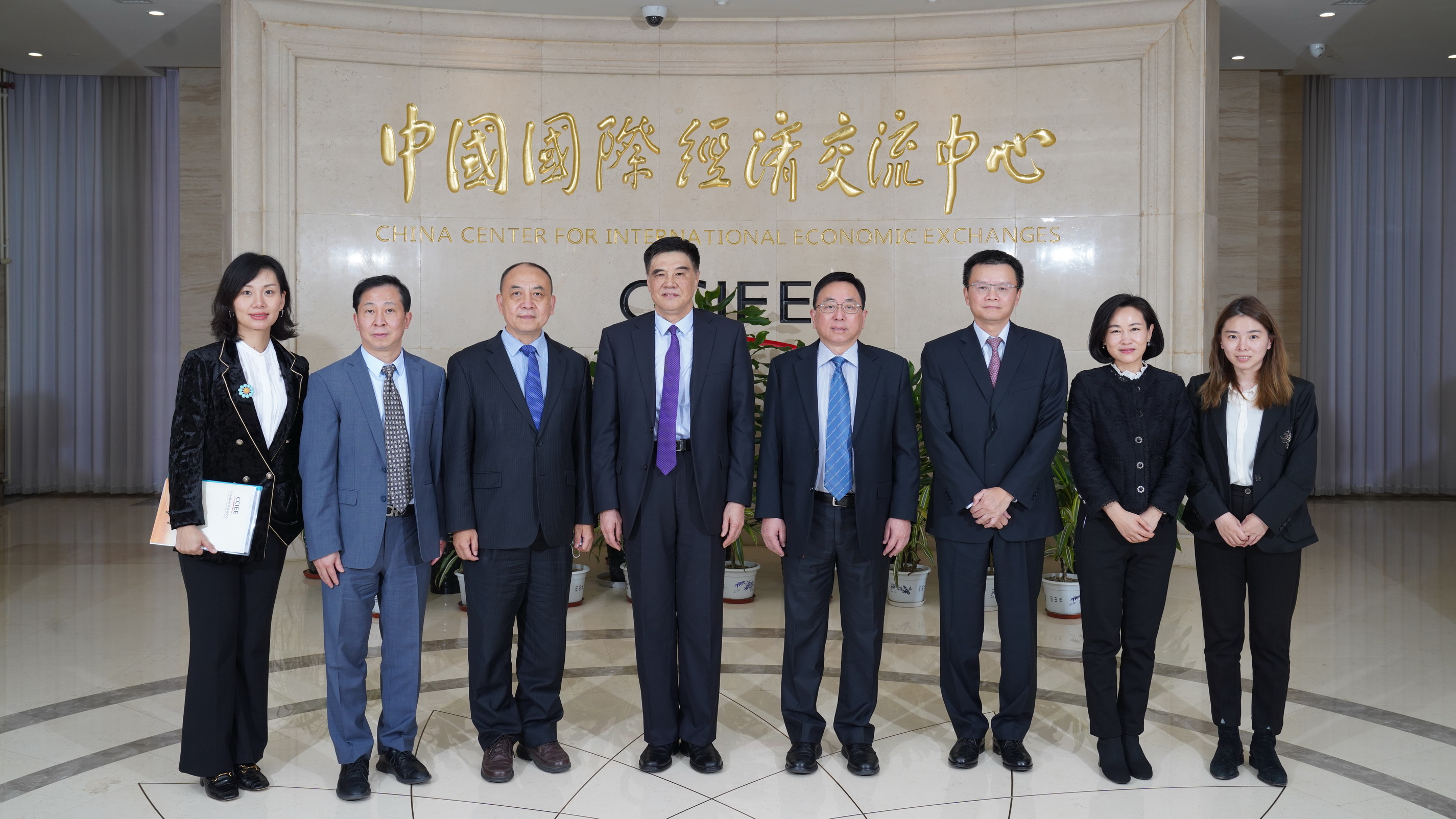 According to Professor Lionel M. Ni, as a research university, HKUST owns unique advantages for cross-region, cross-system and cross-disciplinary development. Based on the philosophy of unified and complementary roles, HKUST(GZ) will focus on interdisciplinary education while HKUST will concentrate on traditional disciplines. The two universities will enjoy same status and cooperate closely to contribute to the sustainable development of Hong Kong, the Greater Bay Area and the mainland of China.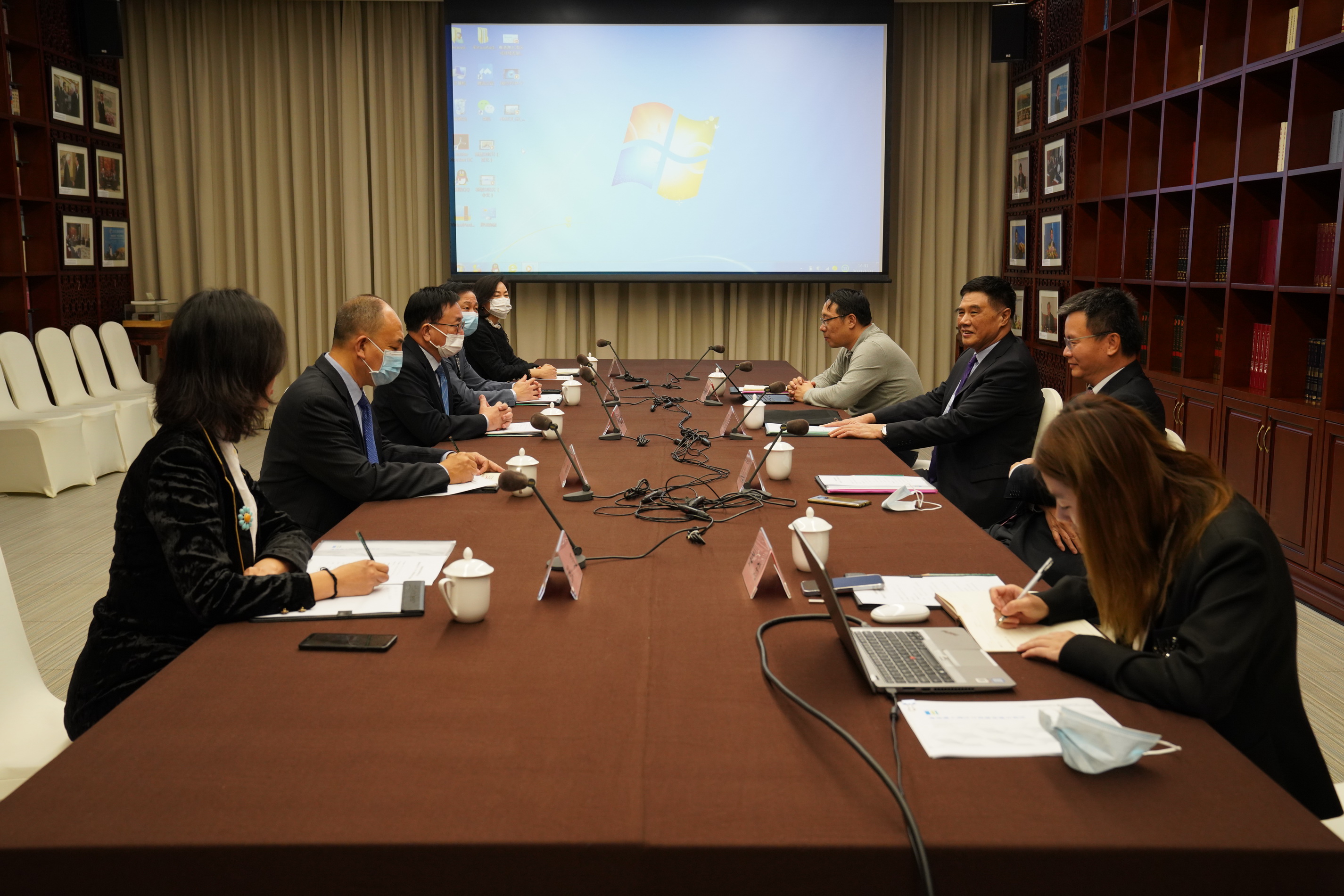 Zhang Xiaoqiang indicated that HKUST is the first Hong Kong university that opened branch campus in the mainland, spearheading the course of integrating into the full picture of China's and the Greater Bay Area's development. Nansha New District is one of the major platforms for cooperation within the Greater Bay Area, therefore it is necessary to well implement the strategic layout of the Area, demonstrate its features and design major supportive projects in a meticulous manner. Zhang Xiaoqiang fully appreciated the strategic planning of HUKST(GZ) to create a "demonstration zone of sustainable development within the Greater Bay Area" by stressing on green development, paying constant attention to technology innovation and sustainable development along with teaching and cultivating.
The both sides agreed to jointly advance implementation of major national strategies for sustainable development within the Area, including carbon peaking and neutrality, and initiate the "demonstration zone of sustainable development within the Greater Bay Area" project together.
Han Yihu, General Manager of China Economic Consulting Corporation (CECC), and Wang Fuqiang, Head of Industrial Planning Department of CCIEE, were present at the meeting.